Healthy Coconut Fudge
This Coconut Fudge is just like regular fudge — super rich, uber decadent and tooth-achingly sweet — but it's secretly healthy and guilt-free!  Yup, that means no butter, no white sugar and no sweetened condensed milk…  just pure, fudgy coconutty goodness.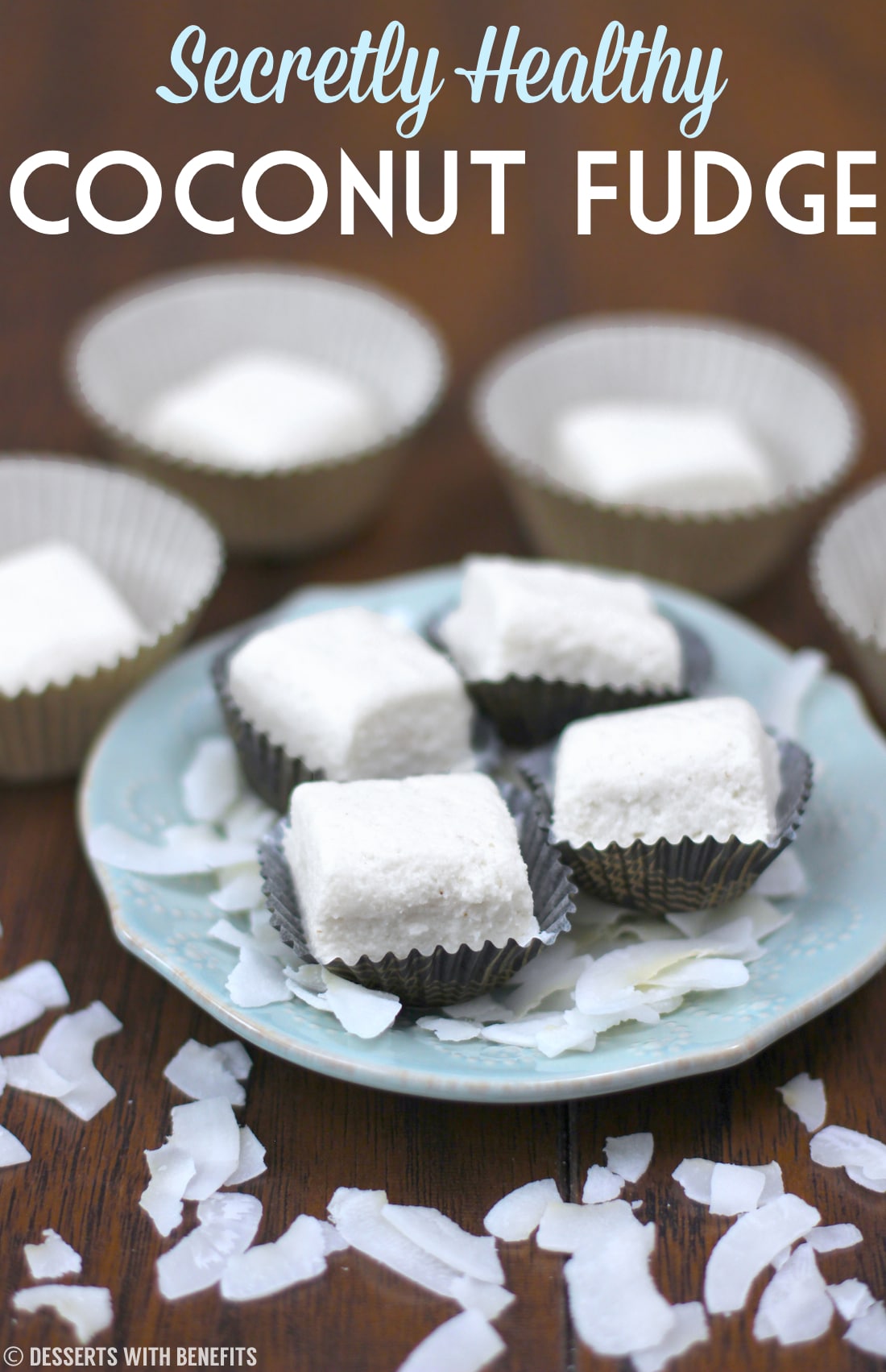 You get all the real, natural coconut flavor from the coconut butter — no artificial food flavorings here!  Each little cube is like a piece of heaven.
This Coconut Fudge is super soft, yet holds its shape long enough for you to pop them in your mouth…  where they then melt in your mouth.
Enjoy!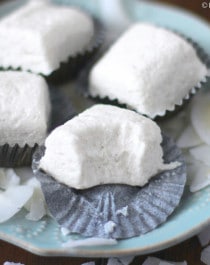 Healthy Coconut Fudge
Instructions
Line an 8" brownie pan with parchment paper both ways, set aside.

In a food processor, add the cottage cheese and stevia extract. Blend until smooth.

WHILE blending, pour in the melted coconut butter.  Then, slowly add in the erythritol.  Finally, add the metamucil one tablespoon at a time.  Scrape down the sides of the bowl and give it one more blend.  Scoop the mixture into the prepared brownie pan and spread until smooth. It might take a while to spread, but try to flatten it out as best you can. Cover the pan with plastic wrap and refrigerate overnight.

Slice the next day and serve! To store, seal tightly with plastic wrap and keep in the refrigerator.
Nutrition Facts
Healthy Coconut Fudge
Amount Per Serving (3 pieces)
Calories 110
Calories from Fat 54
% Daily Value*
Total Fat 6g 9%
Cholesterol 10mg 3%
Sodium 290mg 12%
Total Carbohydrates 5g 2%
Protein 9g 18%
* Percent Daily Values are based on a 2000 calorie diet.
.
Here is the recipe's nutrition label:
Only 110 calories and 6g of fat for THREE pieces of fudge??  Hell yeah!!
As a comparison, here is the nutrition label for About.com's coconut fudge recipe.  Can you believe their fudge contains 380 unhealthy calories with 14g of fat and 59g of sugar?  That's nearly 5 tablespoons of sugar.  In 3 pieces of fudge.  Craziness.  I'll take my healthified recipe, thank you very much!
Why hello there little plate of fudge…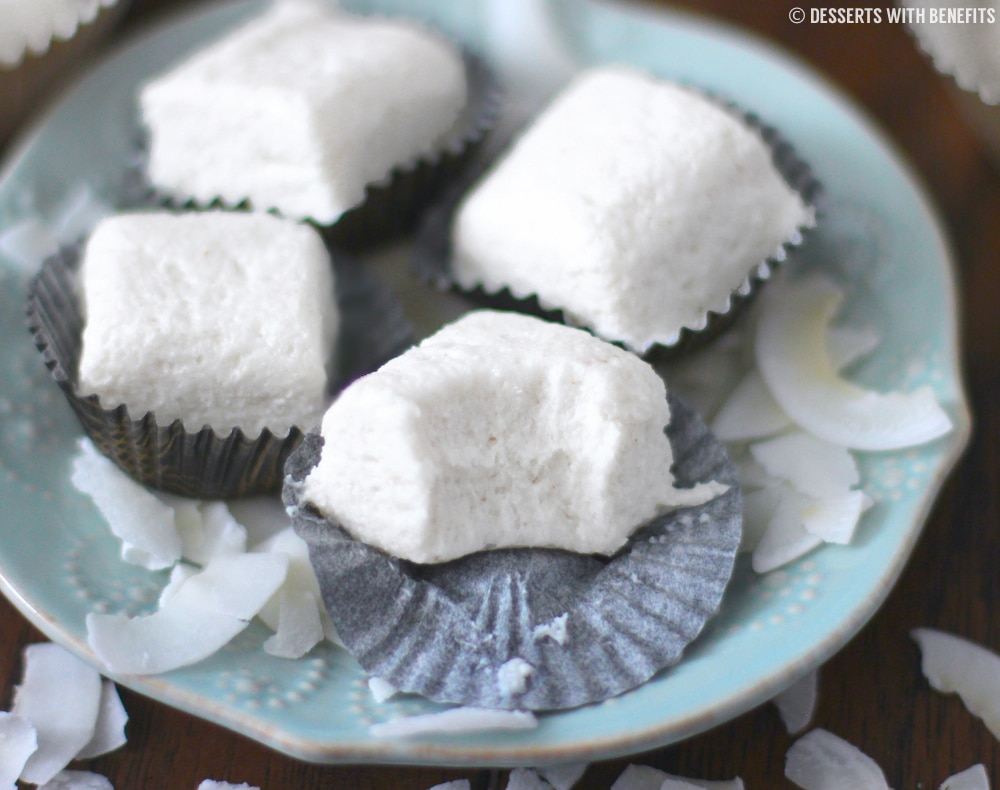 *CHOMP*
That's some guilt-free Coconut Fudge right there!  This quick and easy recipe is a 5-ingredient wonder.  Super easy to make, super easy to shove in face eat  😉
.
With love and good eats,
.
– Jess
.