Healthy DIY Chocolate Coating
This Healthy DIY Chocolate Coating is super simple to make with only 5 ingredients…  it works just like melted chocolate or candy melts, except it's way healthier.  You'd never know it's sugar free, low carb, dairy free and vegan!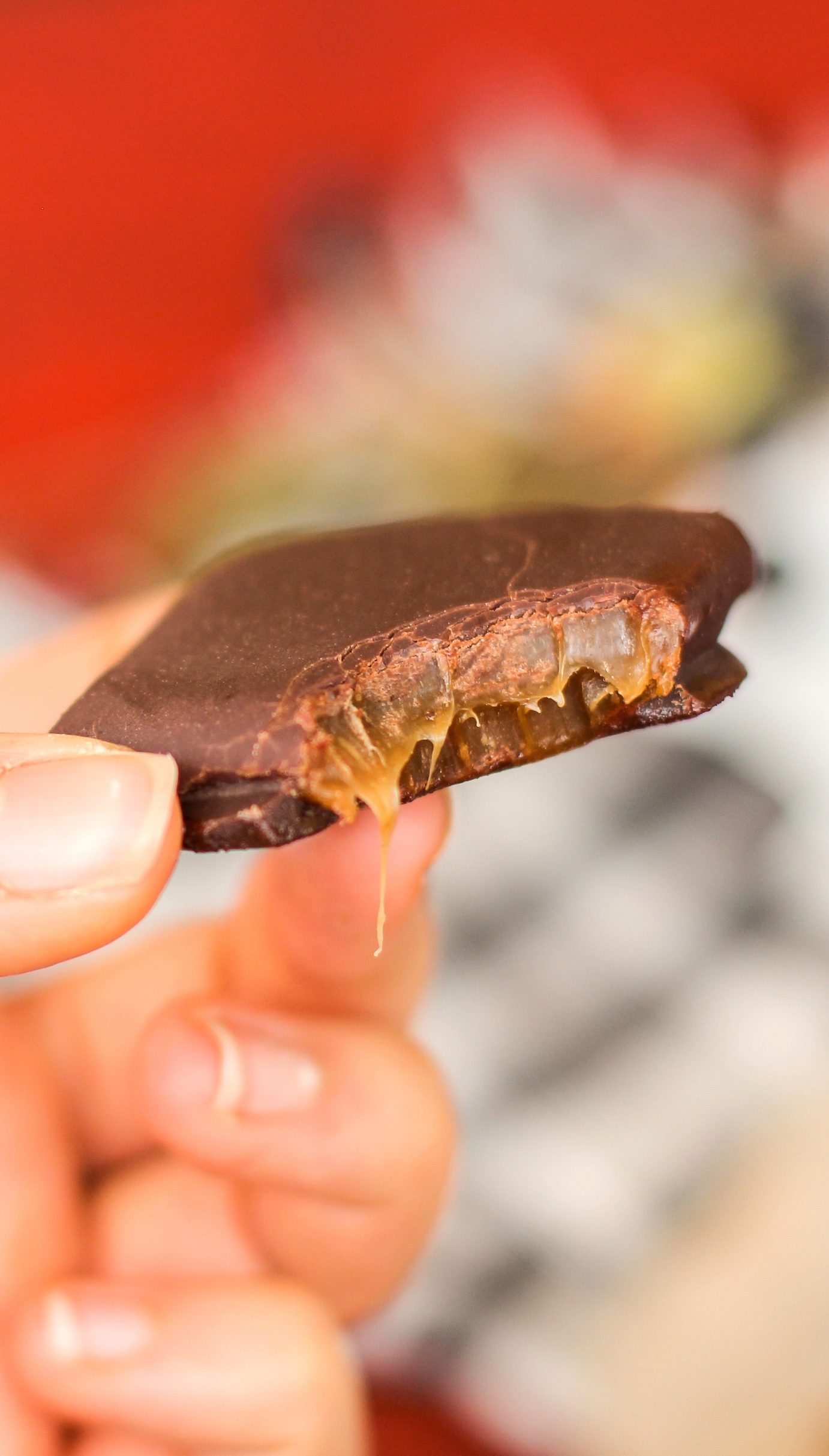 Funny story…  I once dreamt that melted chocolate worked as both a skin bronzer and moisturizer!  Wanna know what happened next?
Yep.  I rubbed that shizz all over my body…
Ugh, but then I woke up and I wasn't completely covered in chocolate.  What a let down.  But don't worry.  Even though chocolate doesn't tan your skin and it (most likely?) doesn't replace moisturizer, you can still eat it.  GOOD ENOUGH FOR ME.
Healthy DIY Chocolate Coating
Prep Time: 10 minutes
Cook Time: 20 minutes
Total Time: 30 minutes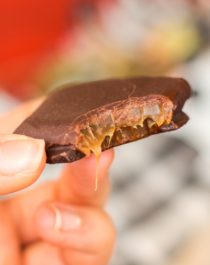 Ingredients:
Directions:
Fill the bottom portion of a double boiler with 2-3" of water.  Make sure the water doesn't touch the bottom of the double boiler insert!  Place over a stove set to medium heat.
While the water heats up, add the cacao butter in the double boiler insert.  Whisk occasionally until completely melted.  Turn the stove off.
In a small bowl, whisk together the erythritol, cocoa powder and xanthan gum.  Whisk the dry ingredients into the melted cacao butter 1 spoonful at a time.
Whisk in the stevia extract and let cool until thick and chocolate-like.  Coat your goodies then place them in the fridge to firm up.
All images and text ©
.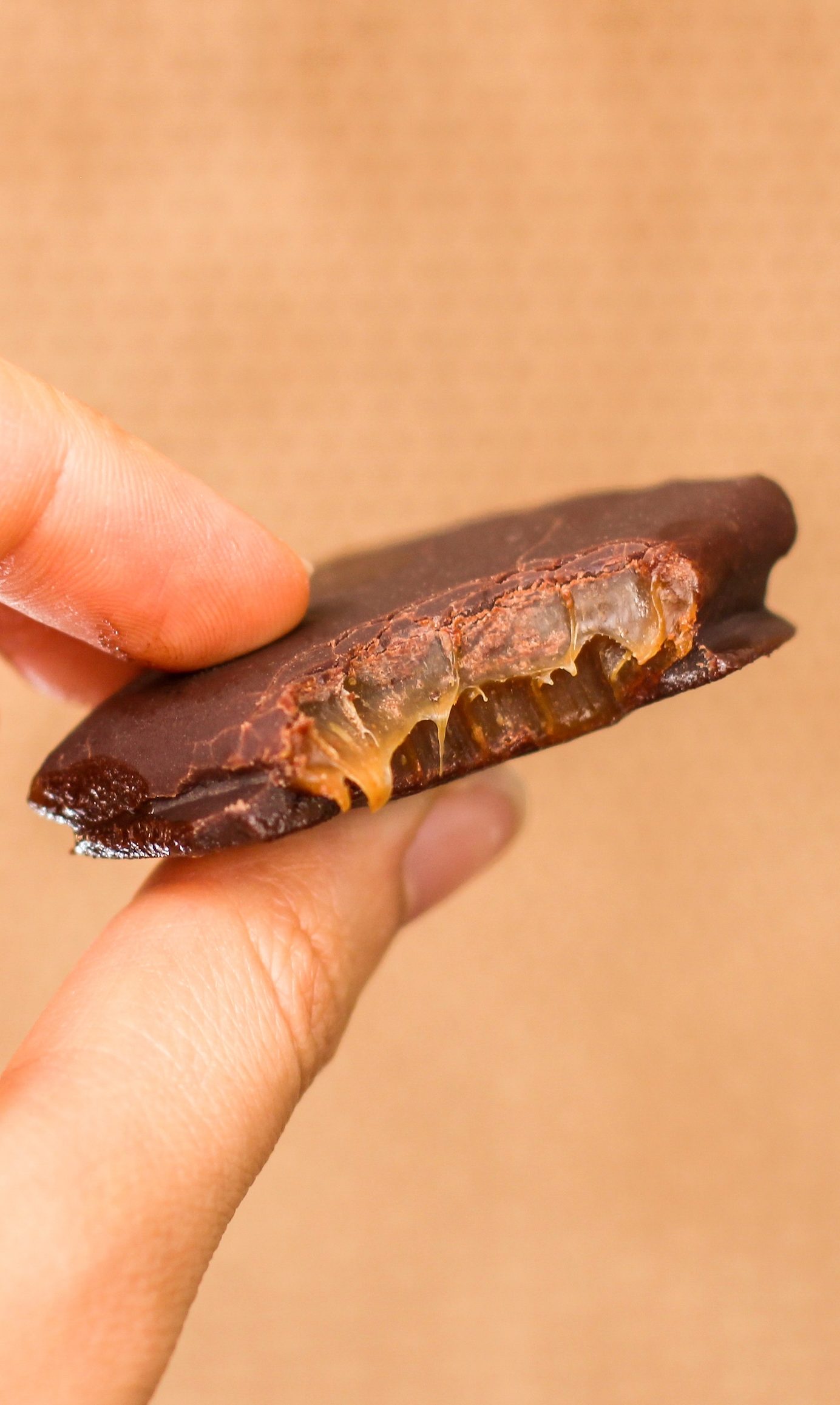 I coated a batch of my Homemade Chewy Caramels (recipe in my Naughty or Nice Cookbook) with this Healthy DIY Chocolate Coating.
As you can see, it was friggin' ahhhhmazing.
.
With love and good eats,
.
– Jess
.