Healthy Funfetti Cupcakes (To Celebrate My 6th Blogiversary!)
Oh yeah, they are finally here.  Healthy Funfetti Cupcakes!  Super fluffy, light, and sweet little handheld cakes that are studded with colorful rainbow confetti.  One look and these cupcakes will brighten up your day.  One bite and these cupcakes will brighten up your entire week.
How do I know so?  Because I've made these cupcakes over six times and each batch is like a bundle of joy.  I had to make sure this recipe was good enough.  Not only good enough for you guys, but good enough to celebrate a HUGE blogging milestone of mine.  Today marks the day of my SIXTH YEAR OF BLOGGING!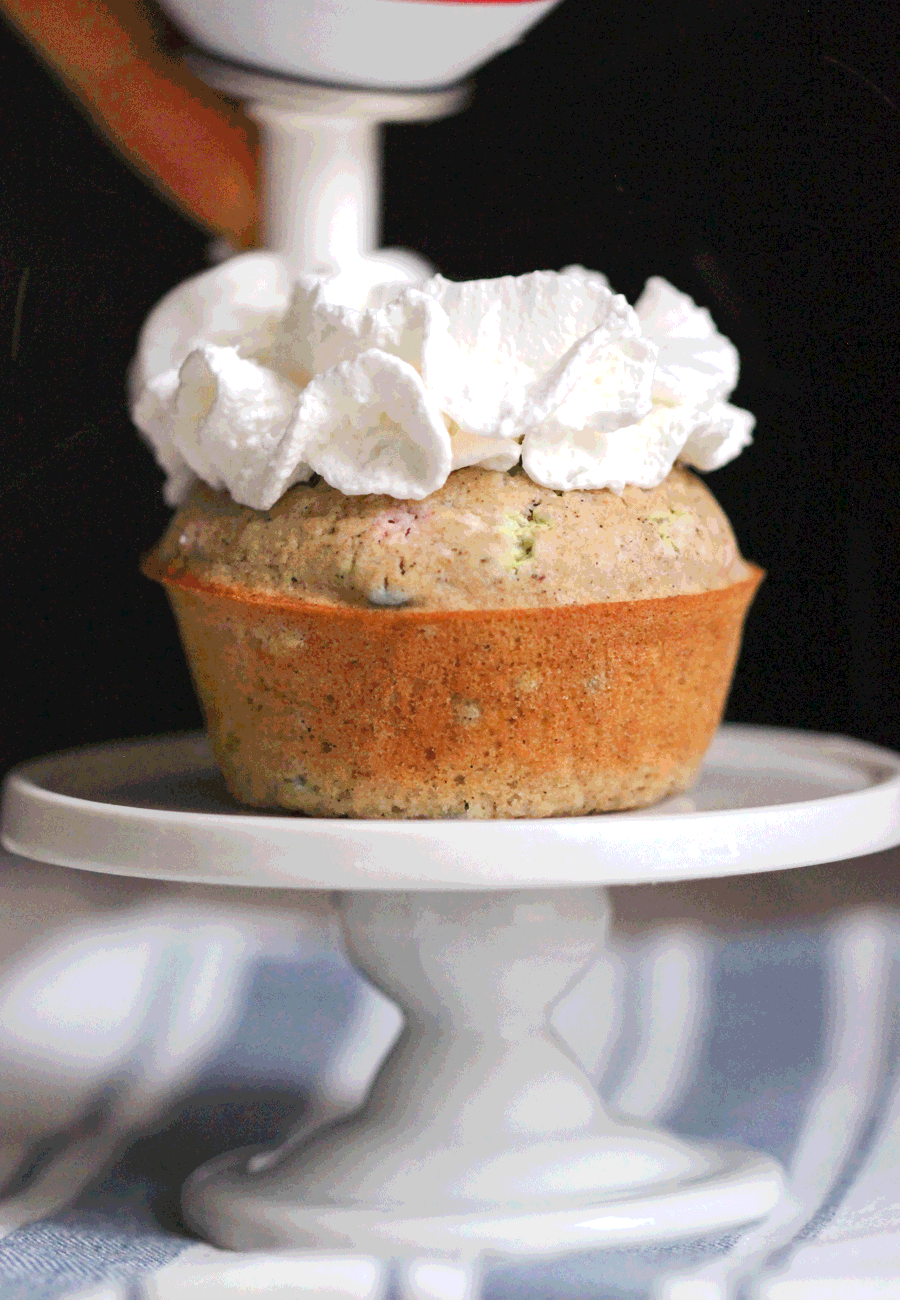 Wait, what?  It's been SIX years since my first post ever?!?  I'm speechless.  Happy 6th birthday blog!  You've been with me through thick and thin.
Here I am, 557 blog posts later.  I started as a college student unsure of my life, goals, career opportunities, etc, to today, where I'm a college graduate (something I didn't think would ever happen), more than happy being a full-time blogger (a job I didn't know was even possible), with concrete goals and aspirations.
These six years have been a whirlwind.  Lots of good, lots of bad, but still wouldn't change a thing even if I could.  The obstacles were learning experiences, the wins were confidence boosts.
I don't want to get all mushy and gushy and sappy and lame, but I will.  I just want to tell you that I am SO SO SO blessed to have you in my life.  I definitely don't say it enough on the blog.  I get too wrapped up in brainstorming healthy recipes, baking, photographing, responding to comments and emails, and so on, that I forget to say, "Thanks!" every now and then.
So, thanks.
Without each and every one of you, your support, and your love, I would not be on the path that I'm on now.  It weirds me out thinking that, had I not started this blog, I could be an accountant right now, or still in school to become a medical examiner, or living in Connecticut or Arizona rather than the awesome Austin, Texas.  It's crazy how one decision (starting a blog late at night as a way to procrastinate studying from finals during my freshman year of college) shaped my life to what it is today.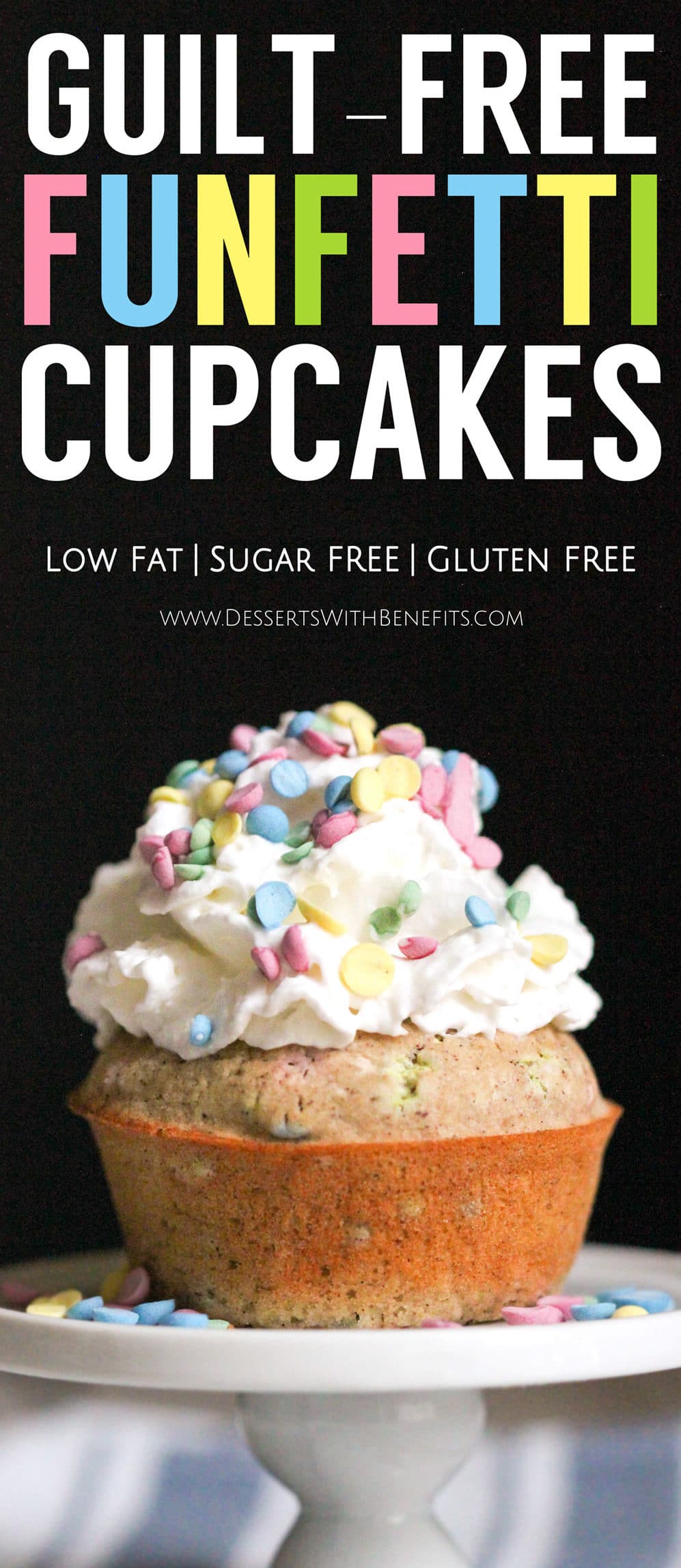 Nothing like some Healthy Funfetti Cupcakes to celebrate today's awesomeness, yes?
(No, not because it's 4/20, that was just a coincidence!)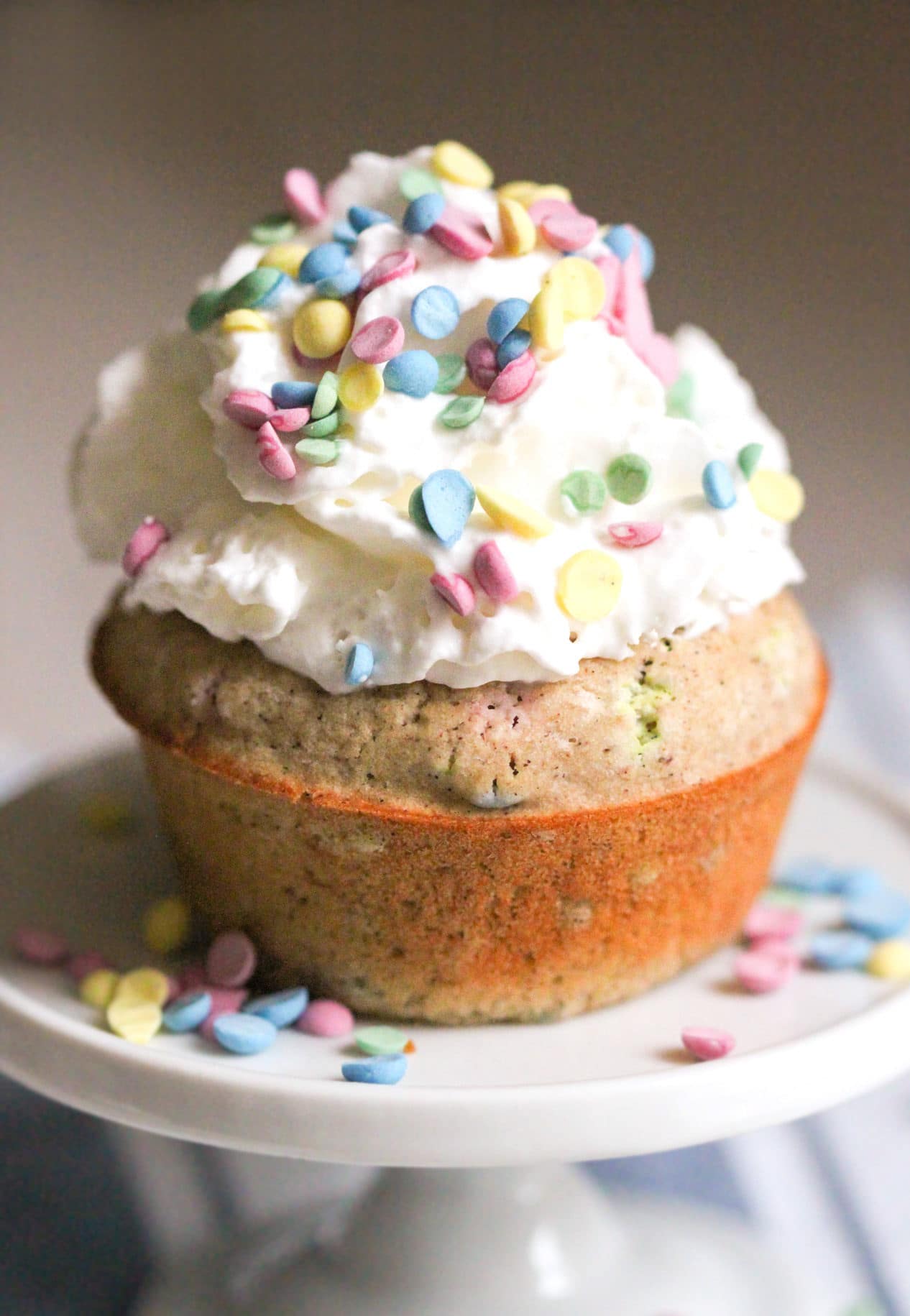 I had an unhealthy obsession with Funfetti everythang as a child.  In my eyes, a trip to the grocery store wasn't a bothersome errand, it was more like an opportunity — what flavor cake mix was I going to get today??
While most girls rushed to the makeup aisle, I made a mad dash to the baking aisle.
Vanilla cake mix, chocolate cake mix, strawberry cake, white cake, lemon cake, blah blah blah…  OH YES, there's the Funfetti!
I'd snatch eight a couple boxes and run through the store to find my family.  Ah, the memories.  But now that I am eating healthier these days, I wanted to make that classic cake without the bleached flour, refined sugar, and trans fats.  These Healthy Funfetti Cupcakes are definitely a winner — they're incredibly flavorful, super buttery, moist, and FUN!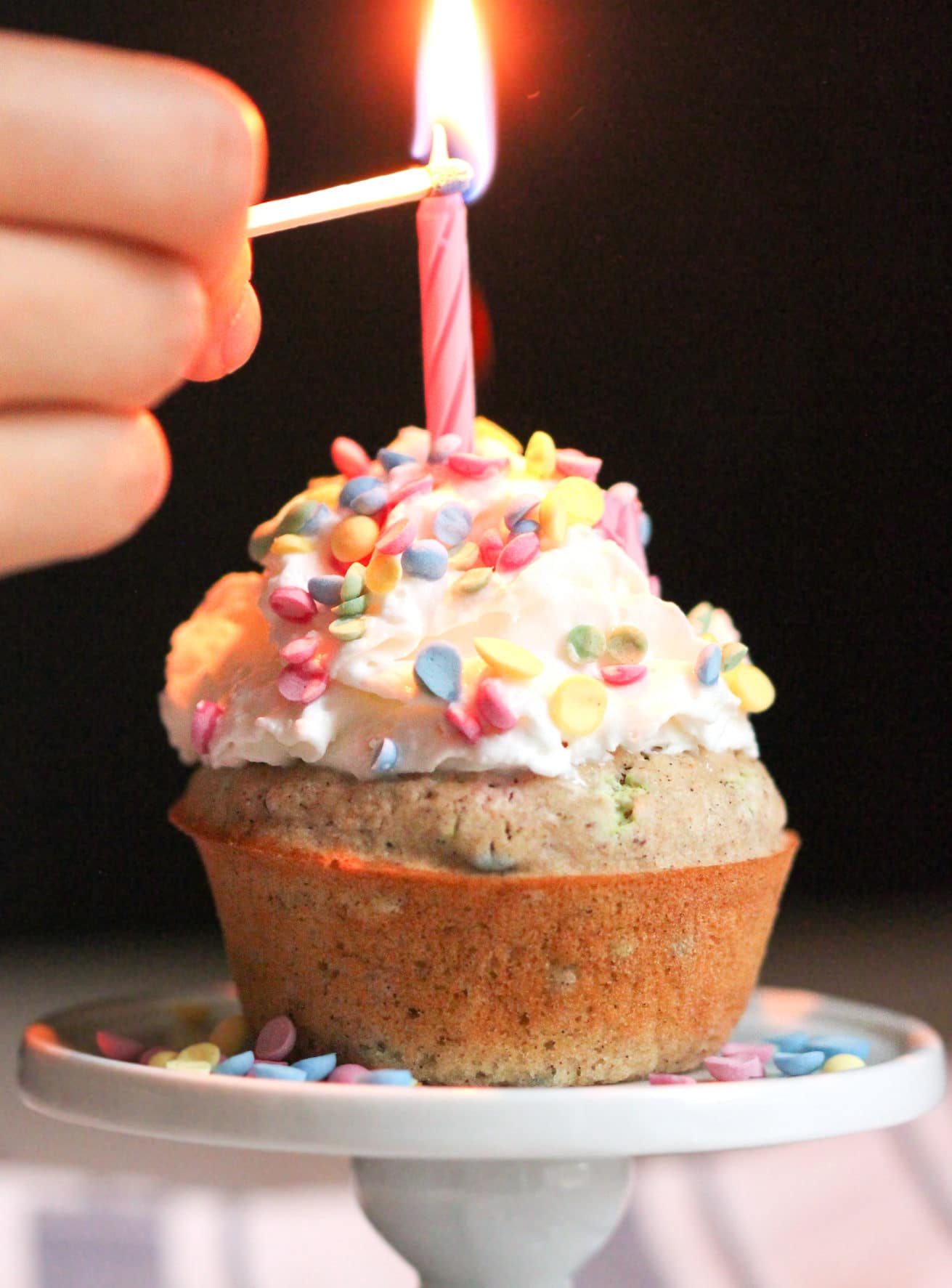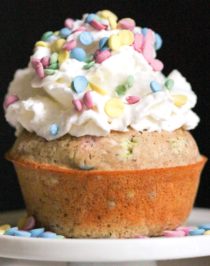 Print Recipe
Pin Recipe
Healthy Funfetti Cupcakes
Make these 80-calorie Healthy Funfetti Cupcakes from scratch rather than the boxed "stuff" and you'll save yourself from the dangerous hydrogenated oils, white sugar, and artificial dyes. You'd never know they're sugar free, low fat, gluten free and dairy free!
Instructions
Preheat your oven to 350 degrees Fahrenheit and spray two standard cupcake pans with cooking spray (don't use paper or parchment cupcake liners, but silicone liners will work!).

In a medium-sized bowl, whisk together the sorghum flour, oat flour, erythritol, baking powder, baking soda, and salt.

In a stand mixer bowl with whisk attachment, add the almond milk, applesauce, egg whites, vanilla paste, stevia extract, natural butter flavor, and almond extract.  Mix on medium-low speed until completely smooth and mixed through.

Turn off the mixer, dump in the dry ingredients, then whisk on low speed to combine.  Scrape down the sides of the bowl and mix one last time.

Remove the bowl from the mixer and gently fold in the rainbow sprinkles.  Scoop the batter into the prepared pans.

Bake for 24 minutes, or until the surface of the cakes spring back when tapped.  Frost and serve immediately after the cupcakes have cooled!  Enjoy.
Nutrition Facts
Healthy Funfetti Cupcakes
Amount Per Serving (1 cupcake)
Calories 80
Calories from Fat 9
% Daily Value*
Fat 1g2%
Sodium 140mg6%
Carbohydrates 15g5%
Protein 3g6%
Vitamin C 3.3mg4%
Calcium 80mg8%
Iron 0.7mg4%
* Percent Daily Values are based on a 2000 calorie diet.
You would never know these cupcakes are good for you, low calorie (just 80 calories?!  WHAAAAT!), low fat, sugar free, and gluten free.  Because they're whole grain and have some fiber and protein, a couple will fill you up while the typical unhealthy cupcake will take us about four or five to feel full.
Make these Healthy Funfetti Cupcakes from scratch rather than the boxed "stuff" and you'll save yourself from the dangerous hydrogenated oils, white sugar, and artificial dyes.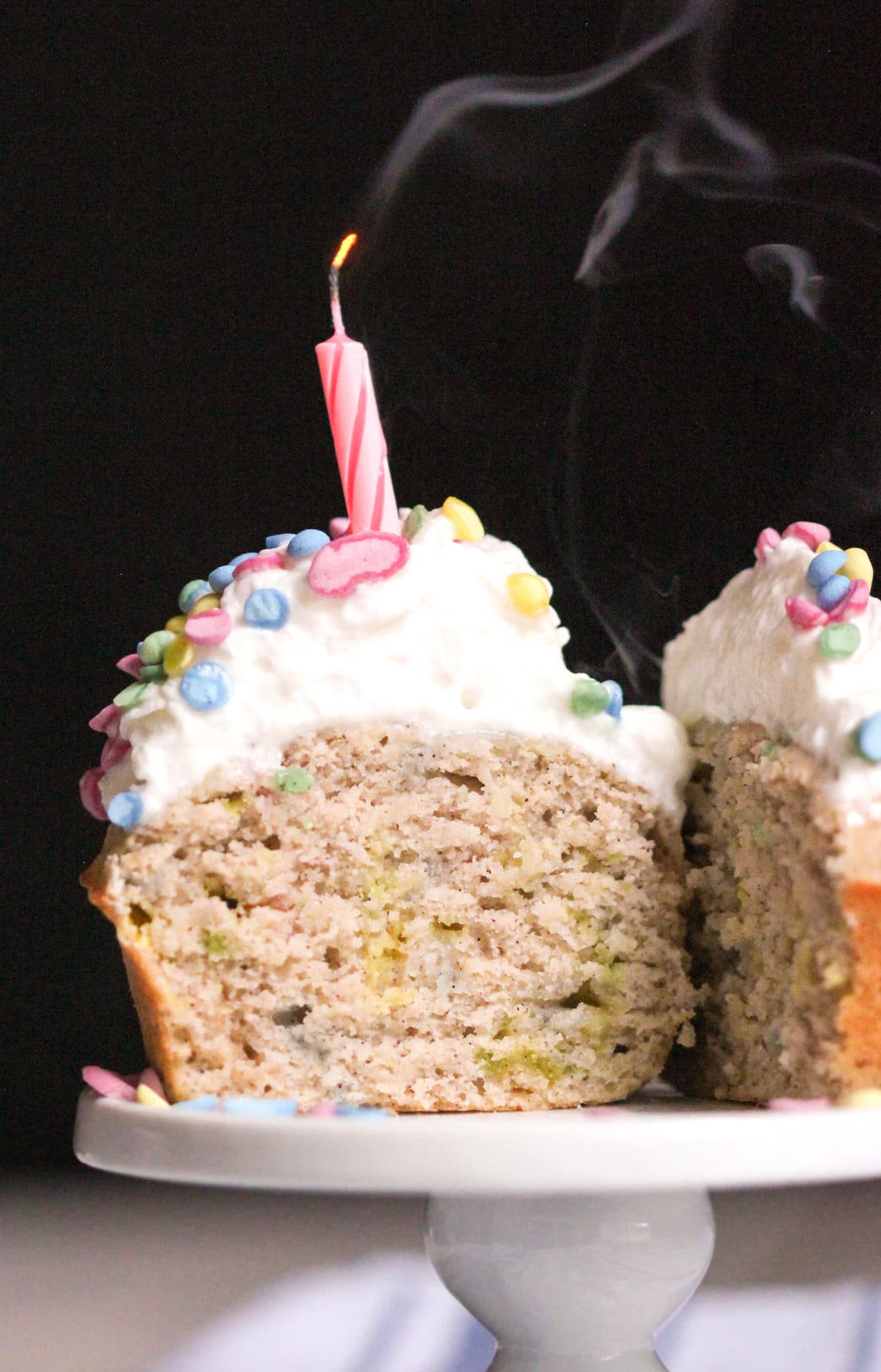 Delicious!  Now we can indulge healthfully with our Funfetti obsession 🙂

Enjoy!
.
With love and good eats,
.
– Jess
.
PS: I've got plenty more amazing recipes to come, so stay tuned!  Connect with me on Instagram, find me on Facebook, follow me on Pinterest, or just leave a comment.  If it weren't for you, I wouldn't be here doing what I'm doing.  I want to connect with you!
.