Healthy Pumpkin Buckwheat Waffles
Craving some sweet, rich and crispy waffles?  Make these Healthy Pumpkin Buckwheat Waffles!  They're sugar free, low fat, high fiber, high protein, gluten free, AND vegan (!!!), but they sure don't taste like it.
Whether you like pumpkin or hate it completely, you're gonna love these waffles.  Becaaauusee, I don't even like pumpkin and I ate these waffles like a rabid animal.  These are SO. GOOD.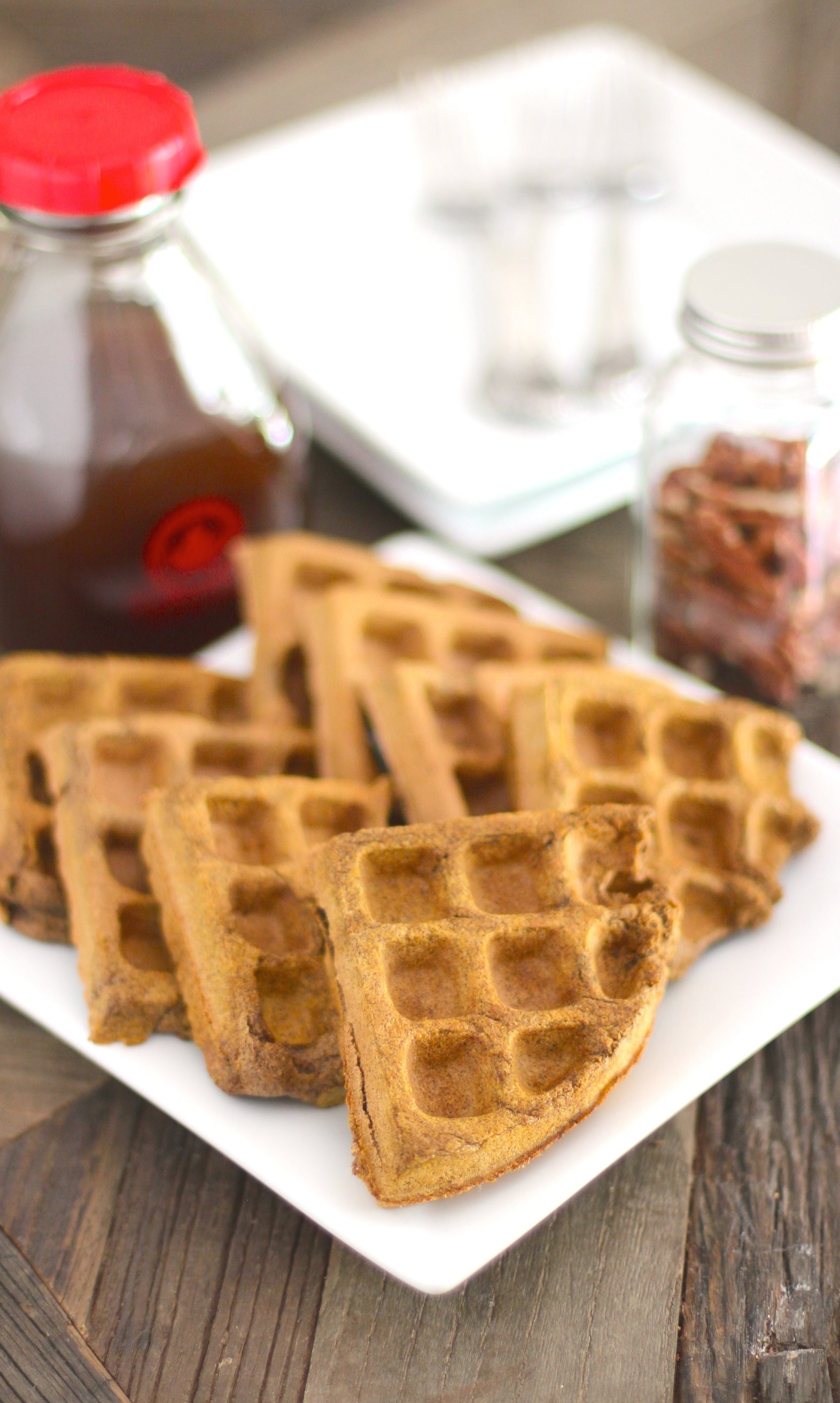 These are the best waffles to make if you're trying to get more whole grains, fiber, and protein in your diet.  Each waffle has 15g of filling fiber and 11g of complete protein, with only 4.5g of healthy fats and 250 scrumptious calories!
Healthy Pumpkin Buckwheat Waffles — it's what's for breakfast.
Double the recipe if you're crazy the coolest person ever  😉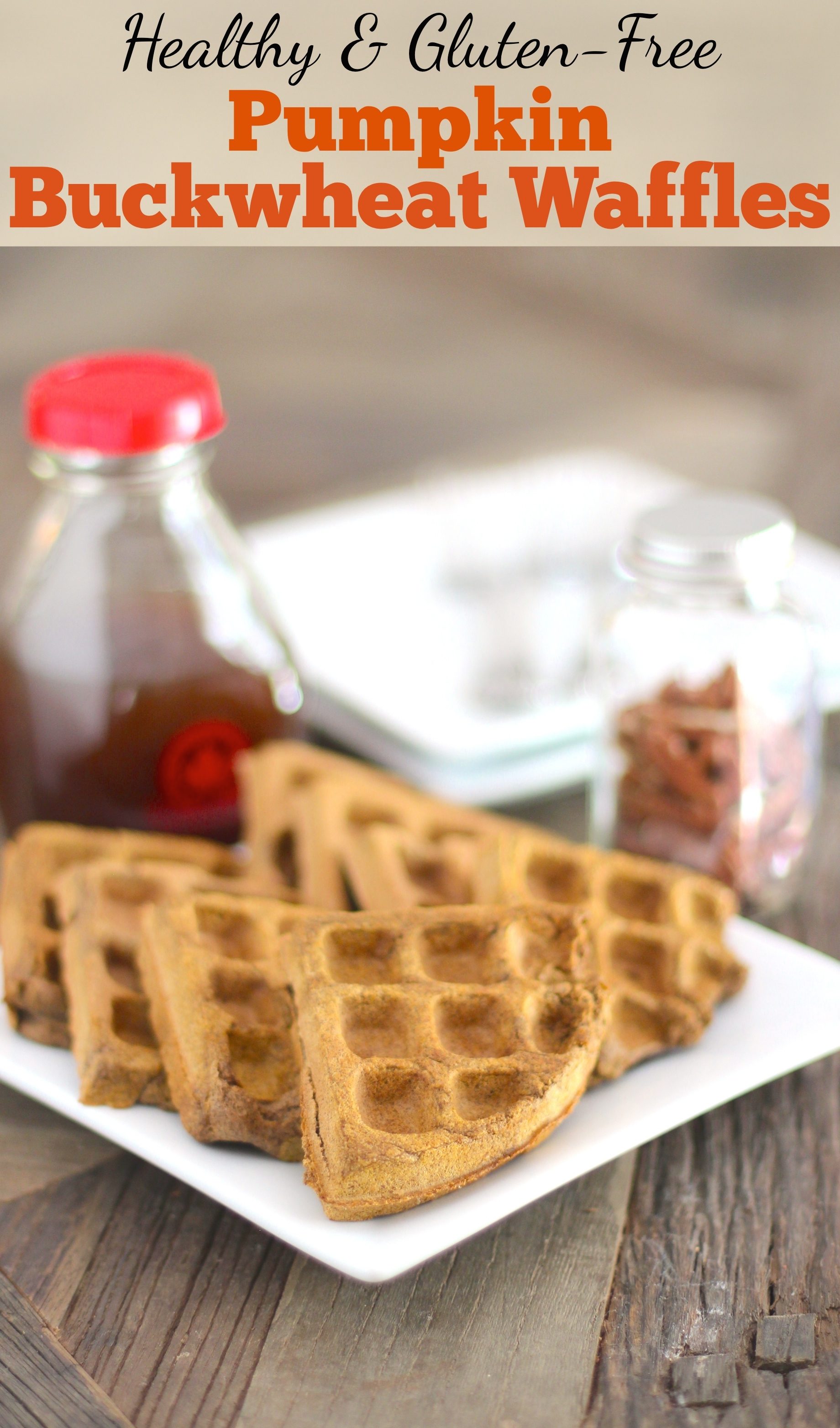 Healthy Pumpkin Buckwheat Waffles
Prep Time: 10 minutes
Cook Time: 20 minutes
Total Time: 30 minutes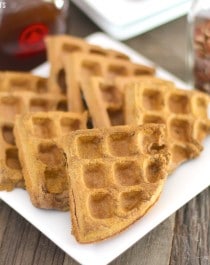 Fat per serving: 4.5
Calories per serving: 250
Ingredients:
180g (1½ cups) Buckwheat Flour
1½ tsp Double Acting Baking Powder
1½ tsp Ground Cinnamon
1 tsp Apple Pie Spice
¼ tsp Salt
1 cup Unsweetened Vanilla Coconut Milk (or milk of choice)
185g (¾ cup) 100% Pure Pumpkin Puree, canned
Directions:
In a small bowl, whisk together the buckwheat flour, baking powder, cinnamon, apple pie spice and salt.
In a large bowl, whisk together the coconut milk, pumpkin and stevia. Dump the dry over the wet and whisk together.
Preheat your waffle iron to medium heat and spray with cooking spray.  When the iron is hot, scoop in ⅓ of the batter and cook until firm. Repeat this step until the batter is used up.  Serve with pure maple syrup, homemade maple syrup, pumpkin spice syrup, nut butters, and/or fresh fruit. Enjoy!
All images and text ©
.
.
Here is the recipe's (super freakin' awesome!) nutrition label:
Mmmm, healthy and nutritionally balanced, yet sinful tasting, waffles!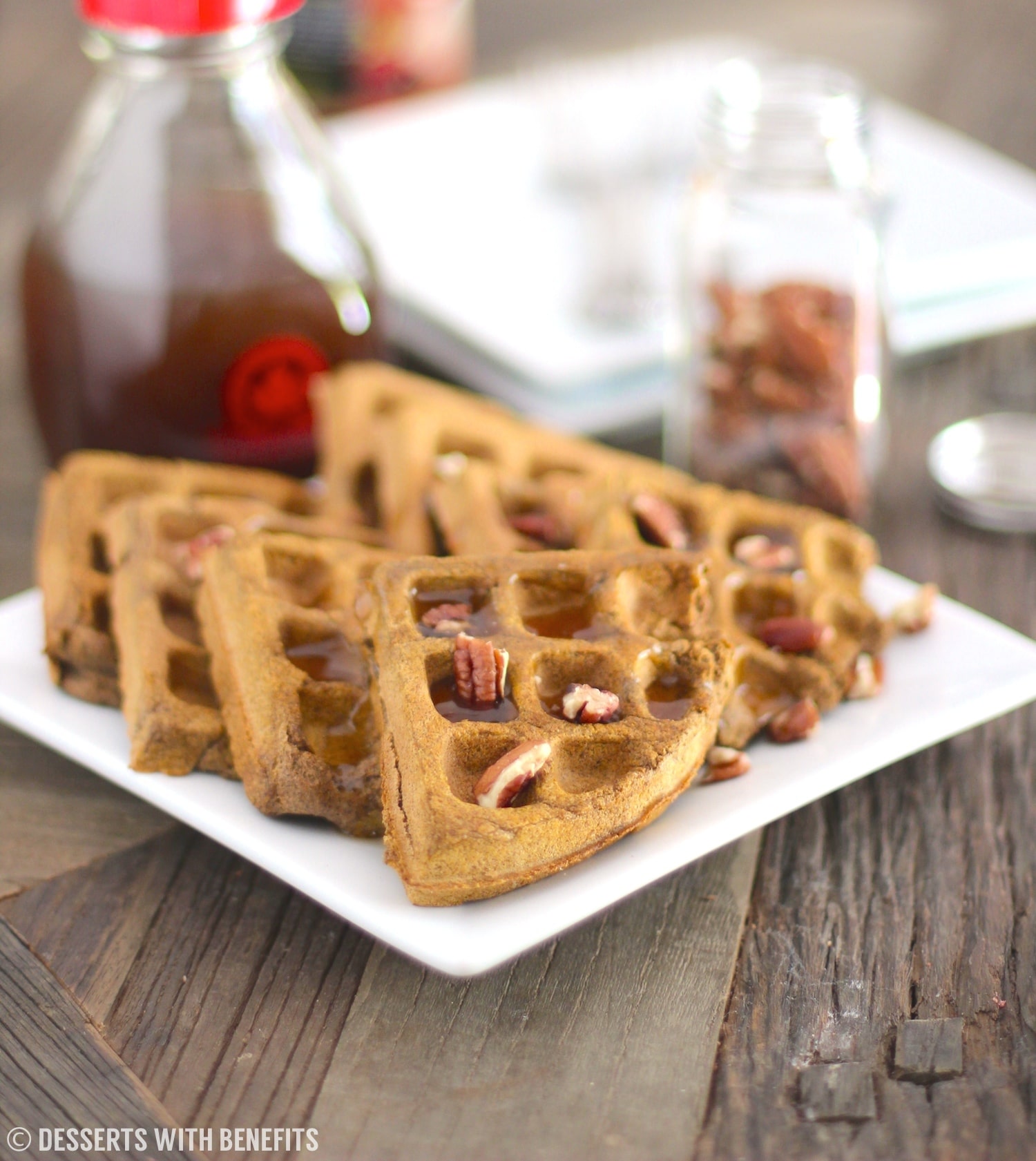 With a drizzle of pure maple syrup and a sprinkle of chopped pecans, these Pumpkin Buckwheat Waffles are THE best (and most delicious) way to start your day.
Ohhh yeah.  Breakfast doesn't get any better than this  🙂
.
With love and good eats,
.
– Jess
.