Healthy Homemade Raw Red Walnut Butter
This super easy Homemade Red Walnut Butter is made incredibly unique and like you've never seen it before because it's made with RED walnuts!
This healthy, all natural spread is super smooth, nutty, rich and full of flavor.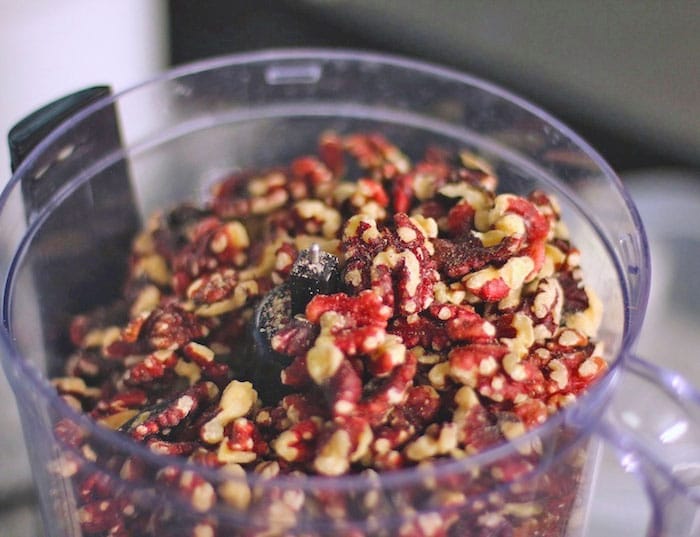 My eyes shot wide open when I saw a giant crate of red walnuts at Whole Foods.  I had never seen such nuts before in my life.  I needed to buy them.  Like, a whole bag of them.
So I did, obbbviously  😉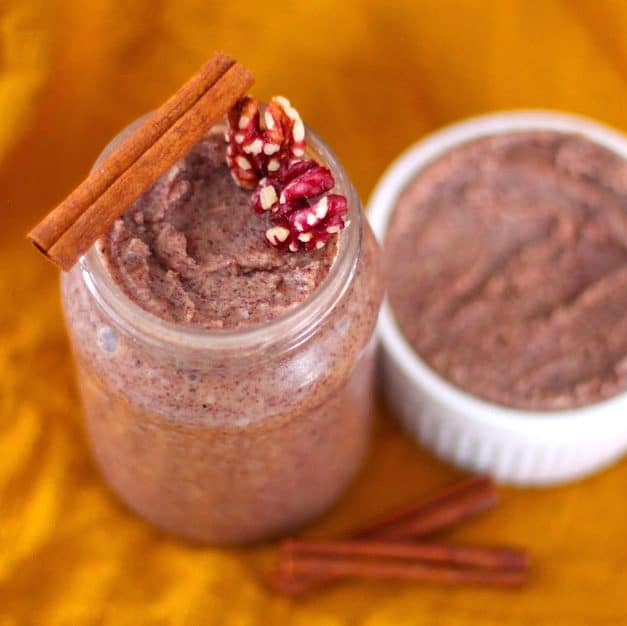 Quite honestly, red walnuts taste exactly like regular walnuts.  I just think their color is fifty times more appetizing.  I'd rather eat a red walnut over a brown walnut any day, wouldn't you?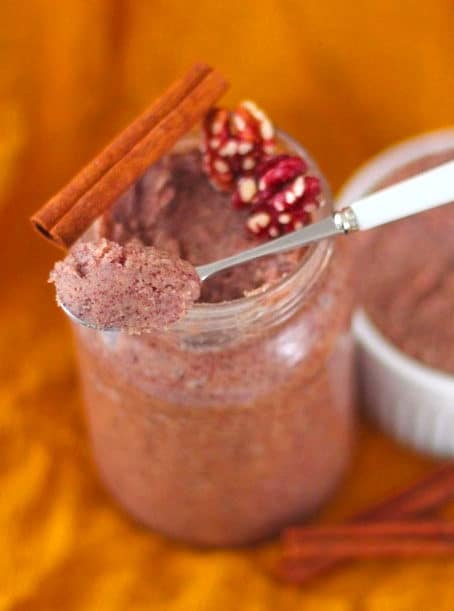 I decided to make a nut butter out of the copious amount of walnuts I bought.  I was hoping that the end product would have a more vibrant red color but it turned out more like a reddish-tan.  Oh well, it still looks more attractive than regular walnut butter and other nut butters like almond butter, cashew butter, and peanut butter.
I love the combination of walnuts and cinnamon so I grated some fresh cinnamon into the food processor.  I also like my nut butters a little salty and a little sweet so I added some pink Himalayan salt and some stevia.  Absolutely DELISH, you'll love it!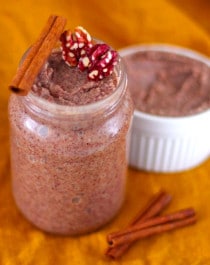 Print Recipe
Pin Recipe
Healthy Homemade Raw Red Walnut Butter
Ingredients
5½

cups

Raw Red Walnuts

(you can roast them if you like)

Ground Cinnamon

Natural Sweetener

(I used ~¼ cup Stevia in the Raw)

pinch

of

Salt
Instructions
Add the walnuts to a

food processor

and grind until smooth and buttery, scraping down the sides when necessary (takes about ~10 minutes total).

Add the cinnamon, sweetener, and salt to taste.  Grind again until smooth.  Scoop the nut butter into a jar, seal tightly, and refrigerate to store.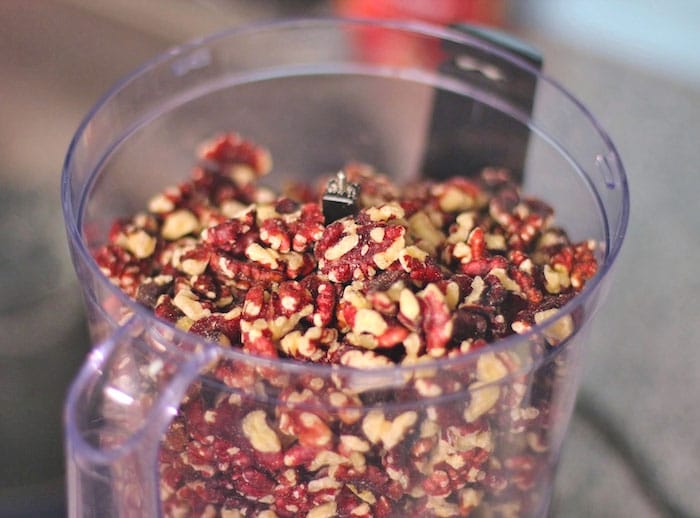 If you find red walnuts near you, you need to get some and make this Red Walnut Butter!  If you can't find any red walnuts you can just use regular walnuts.  I used the walnuts as I bought them, which was raw, but you can certainly roast them if you like.  Just note that the roasting process might change the overall color of the nut butter.
Enjoy!
.
With love and good eats,
.
– Jess
.