Healthy Scotcheroos (Peanut Butter Butterscotch Krispy Treats with Dark Chocolate!)
I absolutely love butterscotch flavor, it's so intense, warming, and rich, it's the perfect match for peanut butter and decadent chocolate, yes? 🍫  Yes.  These Healthy Scotcheroos have got it all:  peanut butter, butterscotch, and dark chocolate.  They're unbelievably sophisticated and unique, and of course, 100% addicting.  It's hard to stop at one!  With every bite it feels like you're cheating on your diet, when really, you're not.  These are some treats you can feel good about eating.  They're low sugar, high protein, and gluten free, but you'd never know it!
These Healthy Scotcheroos are nothing like those marshmallow treats prepackaged in bright blue plastic at the grocery store.  These are some stunning, fancy-looking treats.  Everyone is in awe when I gift these away.  They look like they're from a fancy bakery, not homemade.  And after a bite, everyone is usually in a state of shock.
They look and taste so unhealthy when they're actually secretly good for you.  It's hard to believe.
They're sweet from the butterscotch, rich from the peanut butter, and indulgent from the dark chocolate topping.  These are simply gratifying.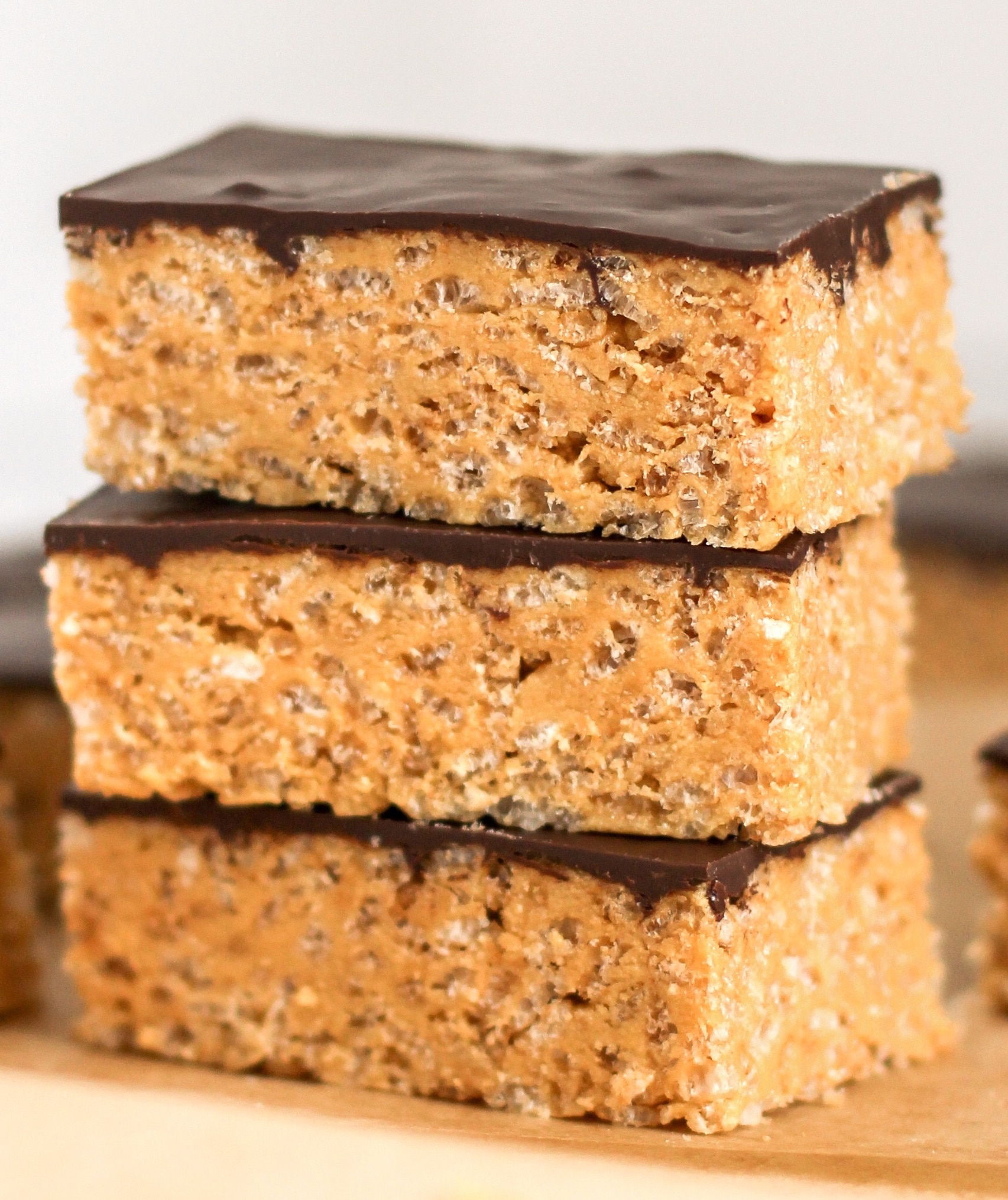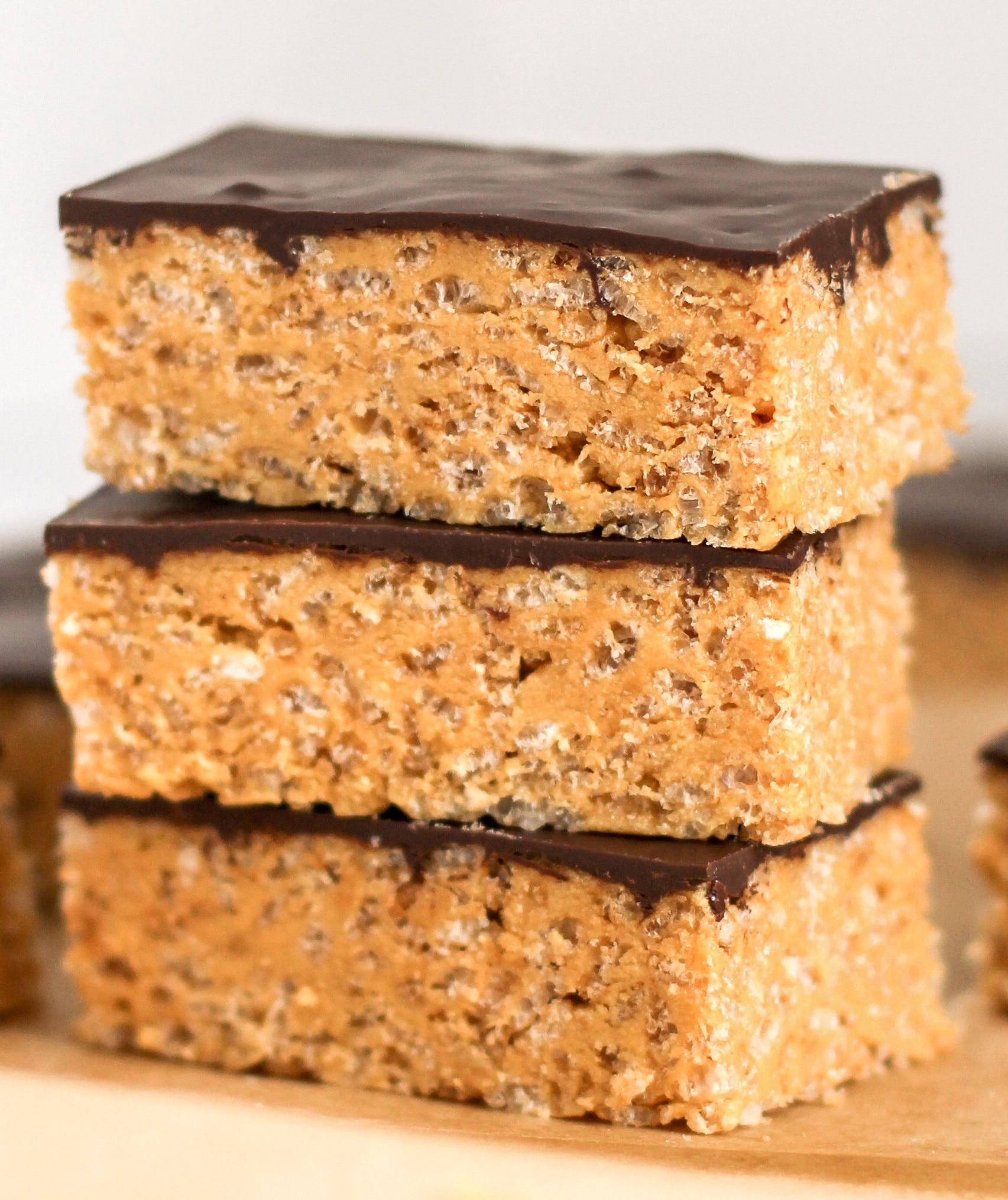 Healthy Scotcheroos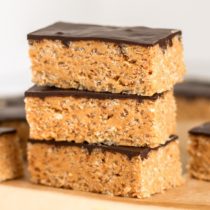 Ingredients:
Natural Roasted Peanut Butter
Salt
Vanilla Whey Protein Powder (Unflavored also works)
Directions:
Notes:
I originally wasn't going to share the recipe here because I worked so incredibly hard on publishing 
DIY Protein Bars
.  But, I understand not having a recipe here can be frustrating.  So, I'll meet you halfway...  how does that sound?  I'll show you all the ingredients I use in the recipe.  That way, you can determine on your own whether or not the cookbook is for you!
Be sure to follow @DessertsWithBenefits on Instagram!  If you try this recipe, make sure to snap a picture of it, tag me @DessertsWithBenefits, and hashtag #DessertsWithBenefits #DIYProteinBars #DIYProteinBarsCookbook.  I'd love to see it and feature you on #FanFaveFridays!
.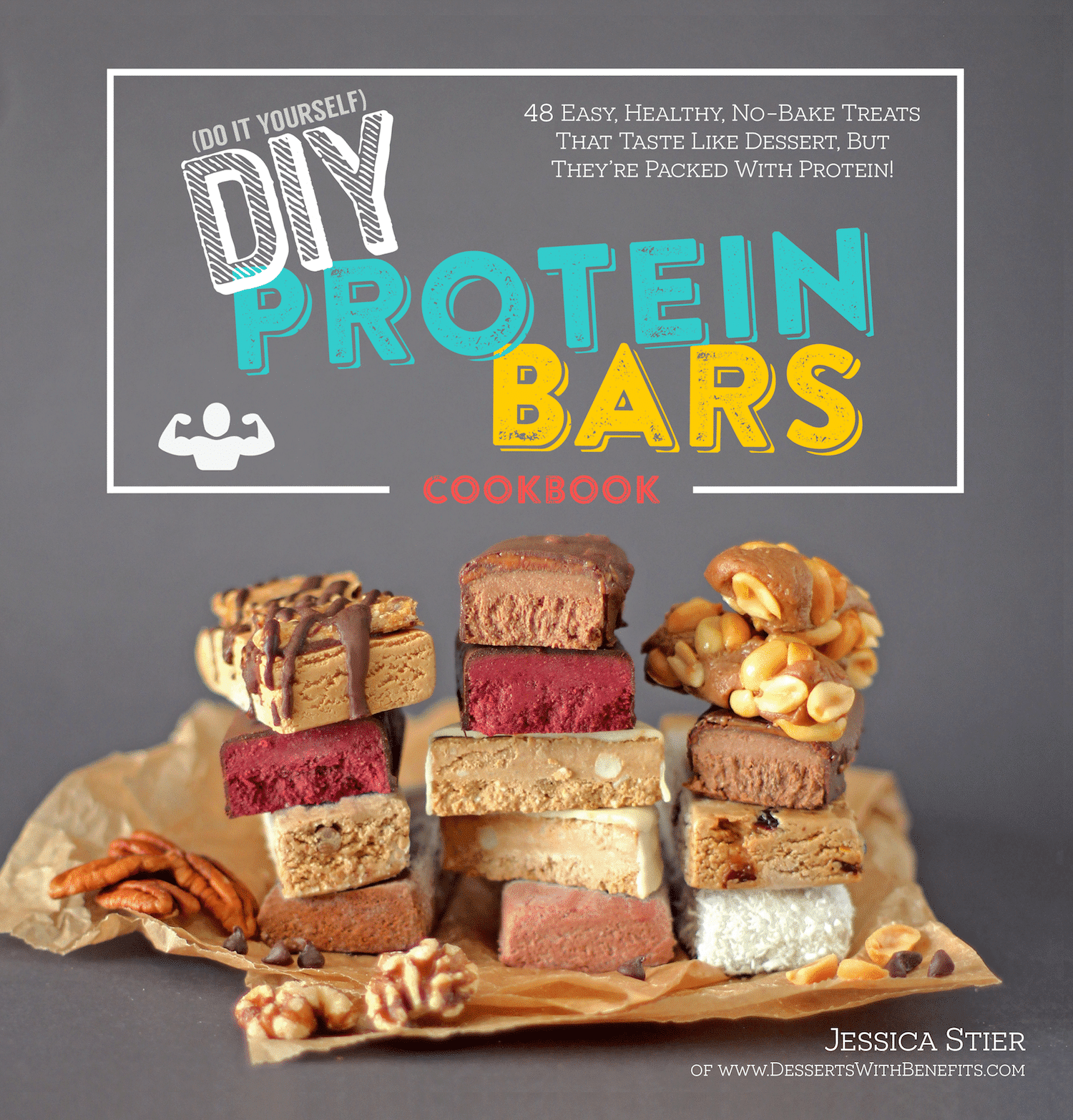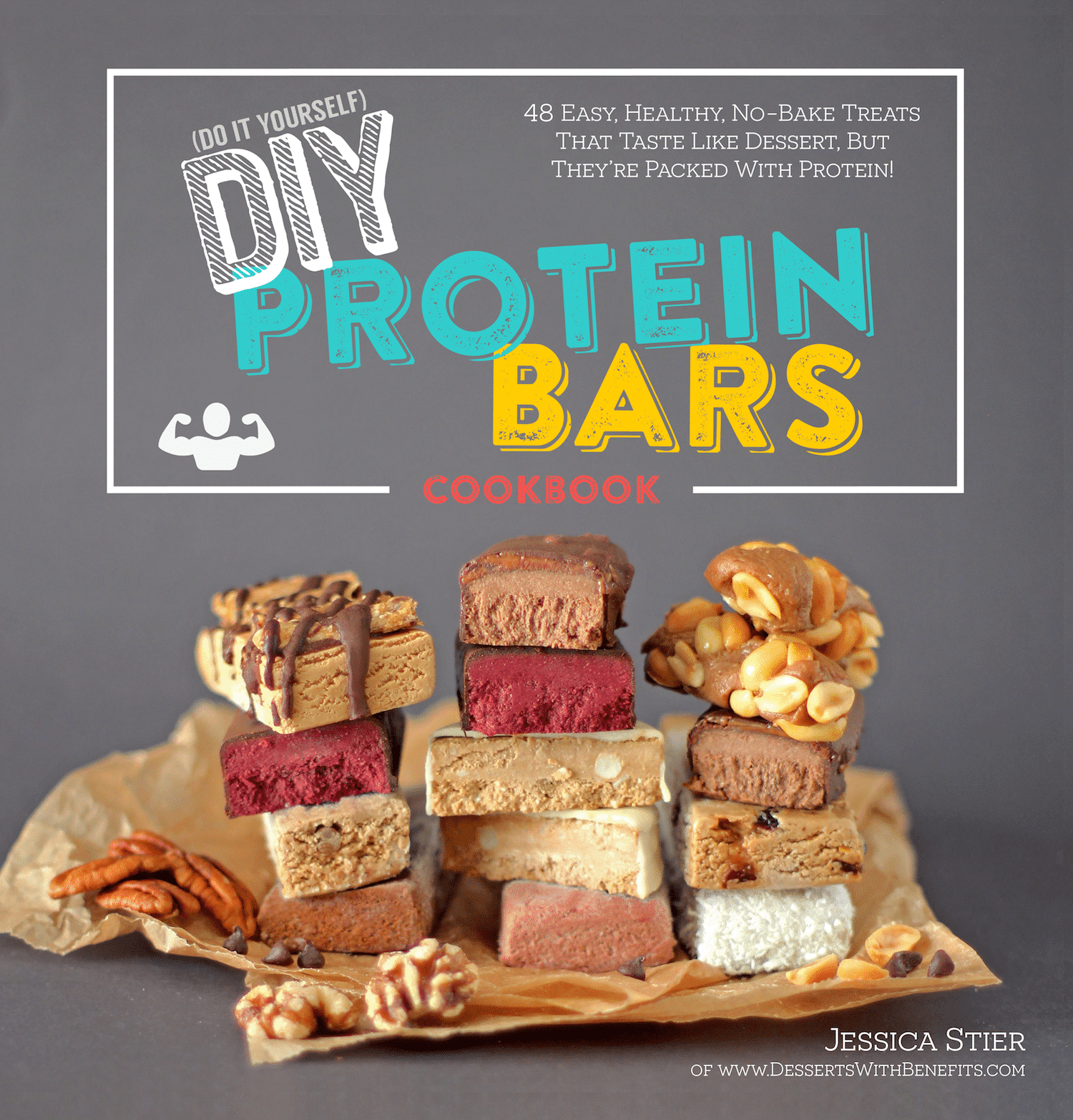 Enjoy! 😘
.
Be happy.
Live fully.
Eat protein bars.
.
With love (and healthy dessert),
– Jess
🎂🍴💕
.