Healthy Homemade Butterscotch Peanut Butter
This Butterscotch Peanut Butter Spread incorporates an intense butterscotch flavor and the rich, creamy texture of peanut butter.  I thought about making this all inclusive spread when I was making a batch of my Scotcheroos for some friends.  I scooped a tiny spoonful of the butterscotch+peanut butter mixture for the krispy treats and gave it a taste because it smelled too good to resist just to make sure it was up to par for my friends.  It was, duh, it even surpassed the "it's okay" threshold and shot up to the "ohhhmygod give me more" pinnacle of tastiness.  So I decided to make a healthy homemade Butterscotch Peanut Butter spread, no need to mix it into krispy treats and no need to give it away to others.  Just a small, half cup batch all for myself  🙂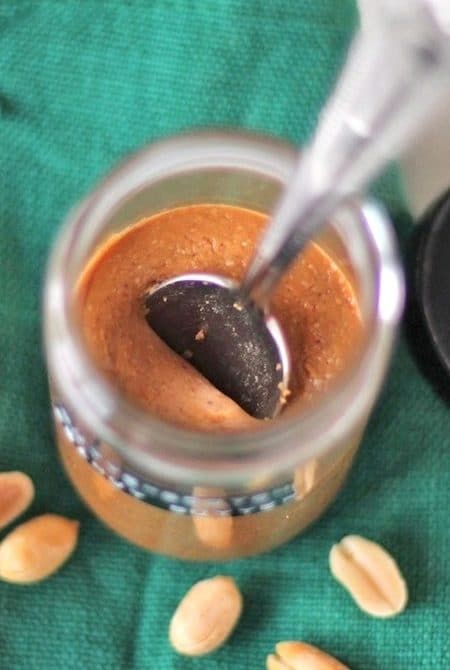 It's sweet, salty, smooth, creamy, thick, satisfying and delicious.  Perfect on its own and perfect on top of some oatmeal, spread onto toast, muffins, a spoon…  anything you can think of, really.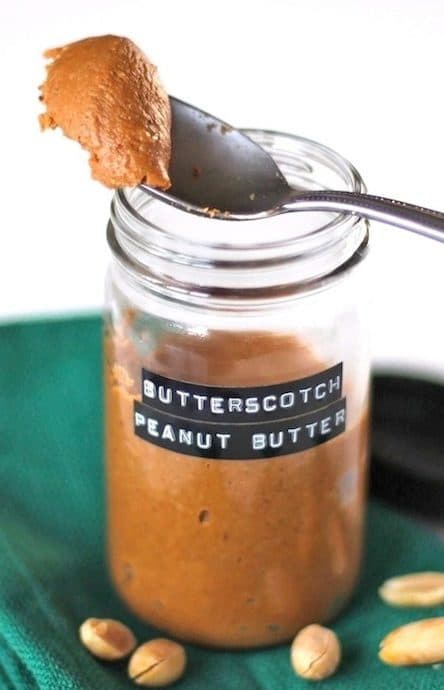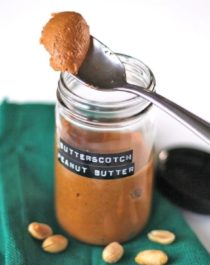 Print Recipe
Pin Recipe
Healthy Homemade Butterscotch Peanut Butter
Instructions
In a microwaveable-safe bowl, stir together the peanut butter and the butterscotch chips.

Microwave at 20-second intervals, stirring between each one, until the chips have melted.  Store the peanut butter in a tightly sealed jar. Refrigerate if you want to store it for longer.
So much better than plain old peanut butter!  If you want a more mild nut butter spread, or if you are allergic to peanuts, you can swap the peanut butter with almond butter, walnut butter, pecan butter, or even macadamia butter.  Absolutely toothsome!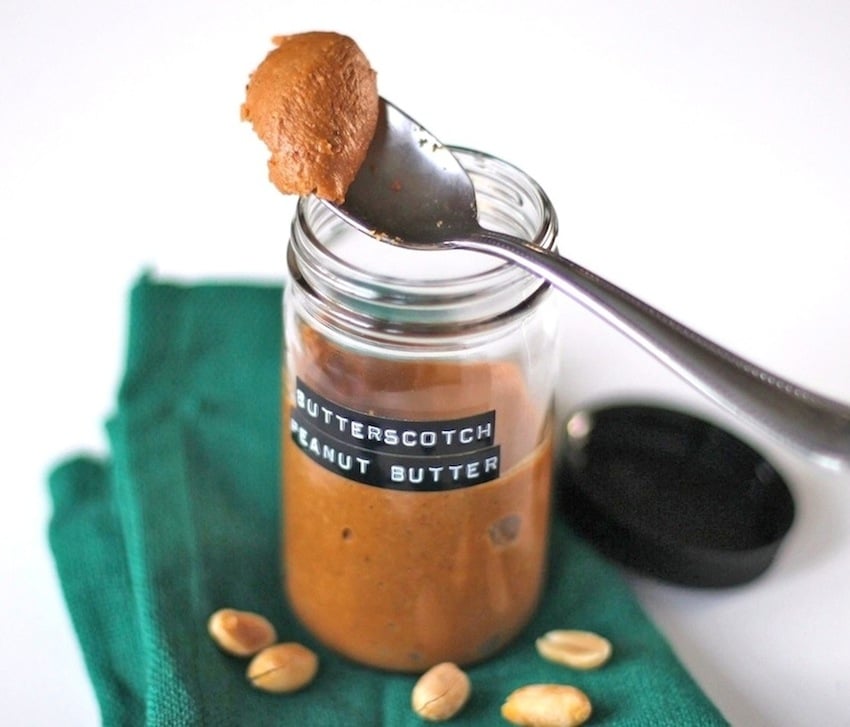 This easy and delicious spread goes great spread on this Single-Serving Vanilla Cake, but even better on this Single-Serving Peanut Butter Cake!  Seriously, try it.  You will fall in love.
.
With love and good eats,
.
– Jess
.