Healthy Single-Serving Vanilla Microwave Cake
My taste buds are going through some strange cycles.  A couple weeks ago I was making DIY desserts nonstop, like Snickers and Milky Ways.  Then I went through a phase that included a ton of cookies and cakes, where I made peanut butter cookies, chocolate cupcakes and chocolate cake.  Now I'm going through a phase where I'm making easy recipes like krispy treats and cookie dough.
And this vanilla microwave cake is yet another easy recipe — eight ingredients, five minutes to make and five minutes to "bake."  Yeah, you can make a giant personal sized cake in just a few minutes (seriously, this cake is giant…  no puny cupcake here, this is like a slice of cake)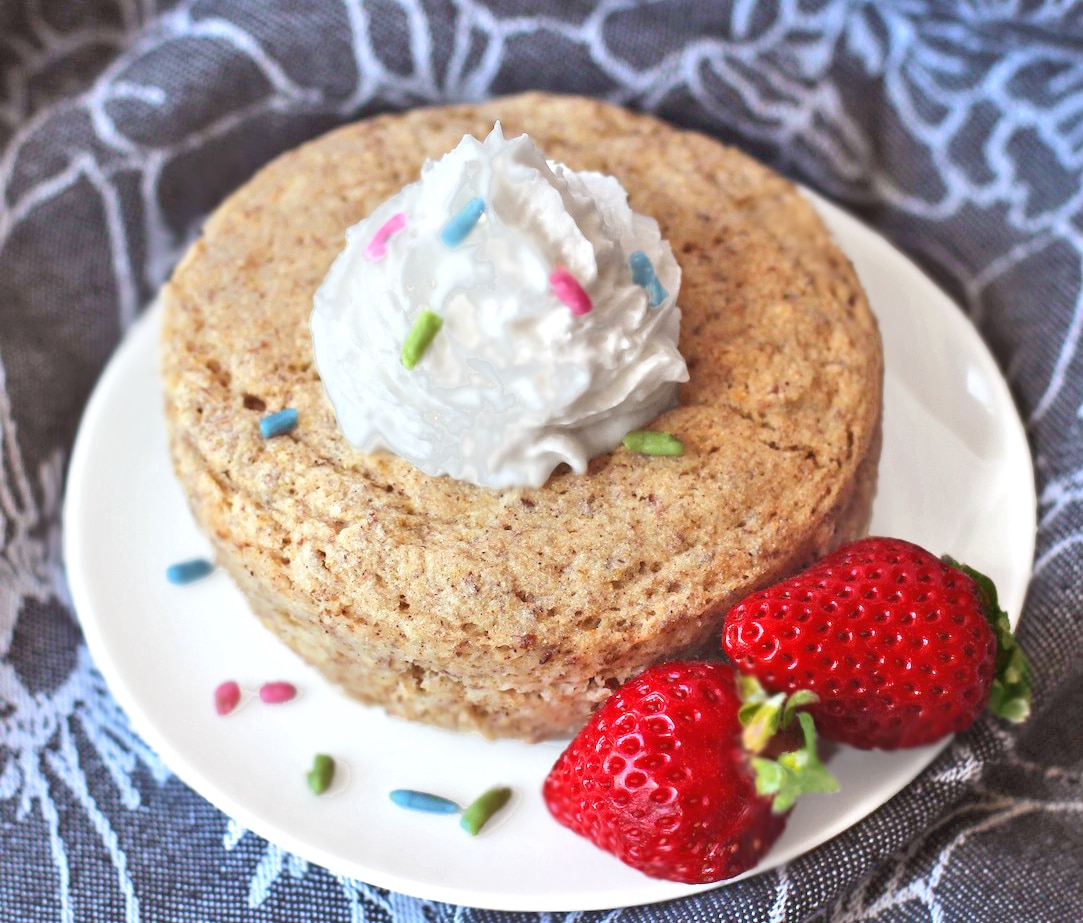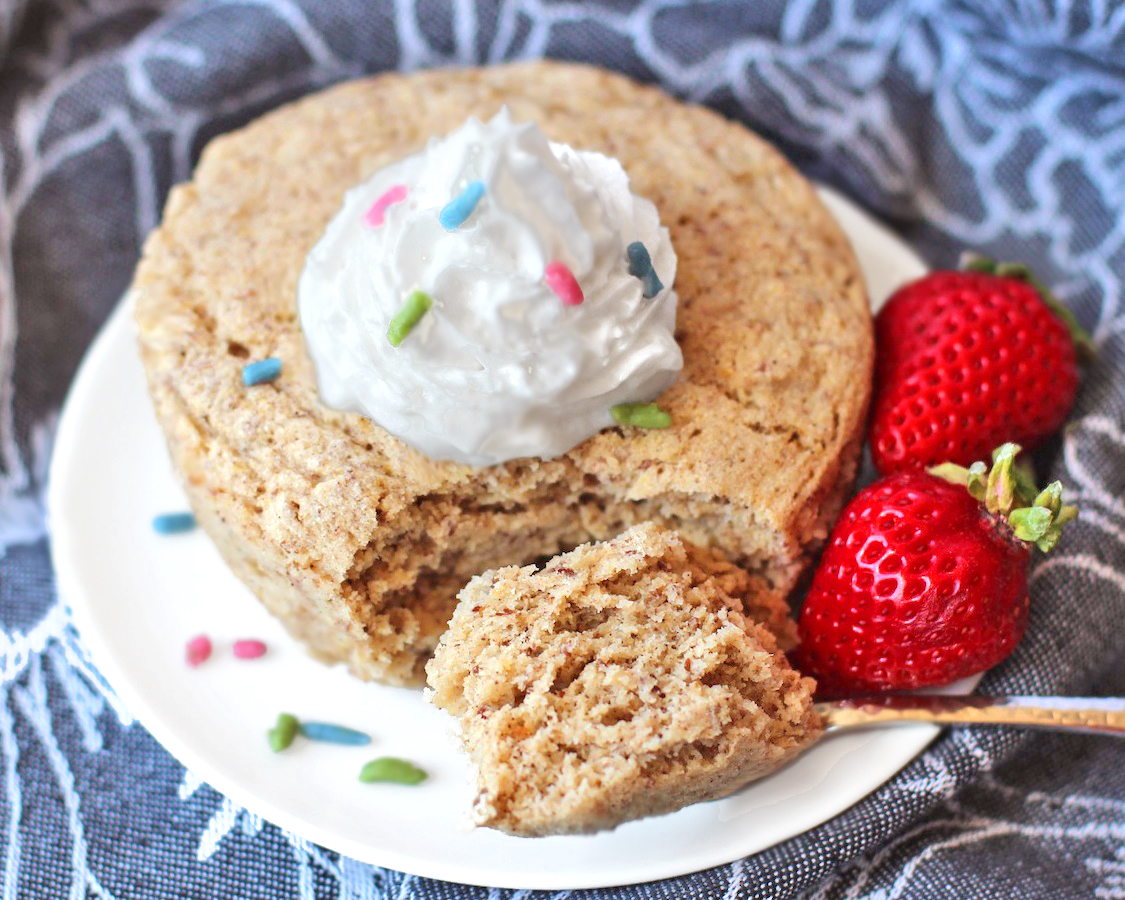 This vanilla microwave cake is soft, moist and full of buttery cake flavor, you would never know it's healthy (and you'd never know that it is 540 calories less than the typical vanilla microwave cake, just check out the nutrition label comparison below!)
Healthy Single-Serving Vanilla Microwave Cake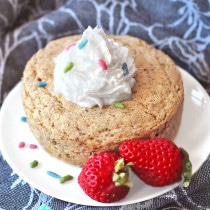 Ingredients:
Directions:
Spray a 4" baking dish with cooking spray.
In a large bowl, stir together the almond milk, applesauce and extracts.
Stir in the flax, truvia and salt.
Stir in the sorghum flour, then stir in the baking powder last.
Scoop/pour the batter into the prepared dish and microwave ~5 minutes, or until the surface springs back when tapped.
Notes:
*Do NOT use oat flour! The cake will fall and turn into a dense and rubbery "THING"
It's time for a nutrition label showdown!  Here, I compare the nutrition label for a typical vanilla microwave cake found on the web and my healthified vanilla microwave cake.  The GroupRecipes nutrition label is on the left,  the Desserts With Benefits nutrition label is on the right:
What a difficult decision, which one to choose, which one to choose?!  HAH, NOT.  I think we would all go for the nutrition label on the right.  Who would want to consume 800 unhealthy calories in a single sitting when you can have 260 healthy (and delicious) calories instead?
With my healthy vanilla microwave cake recipe you will save yourself a whopping 540 calories and 42.5g fat (!!!!).  Not to mention, my guilt-free version also has 7g of fiber, zero cholesterol and zero saturated fat.
That constitutes a balanced breakfast, yes?
Yes.
.