Healthy Peanut Butter Cookies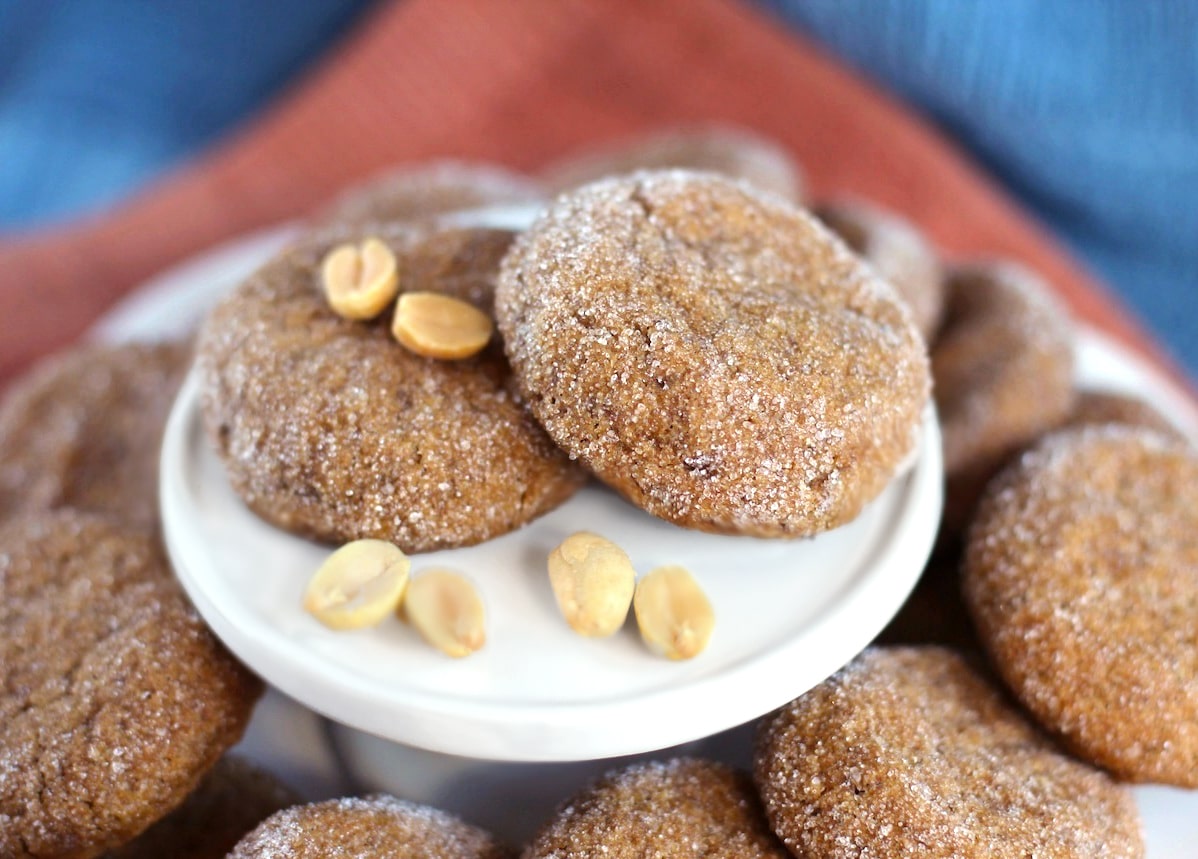 Would you believe me if I told you these moist and chewy cookies are made without butter?
Would you believe me if I told you these sweet and rich cookies are made without refined sugar?
No?  What?!  Well you should trust me because I would never ever everrrr lie to you  🙂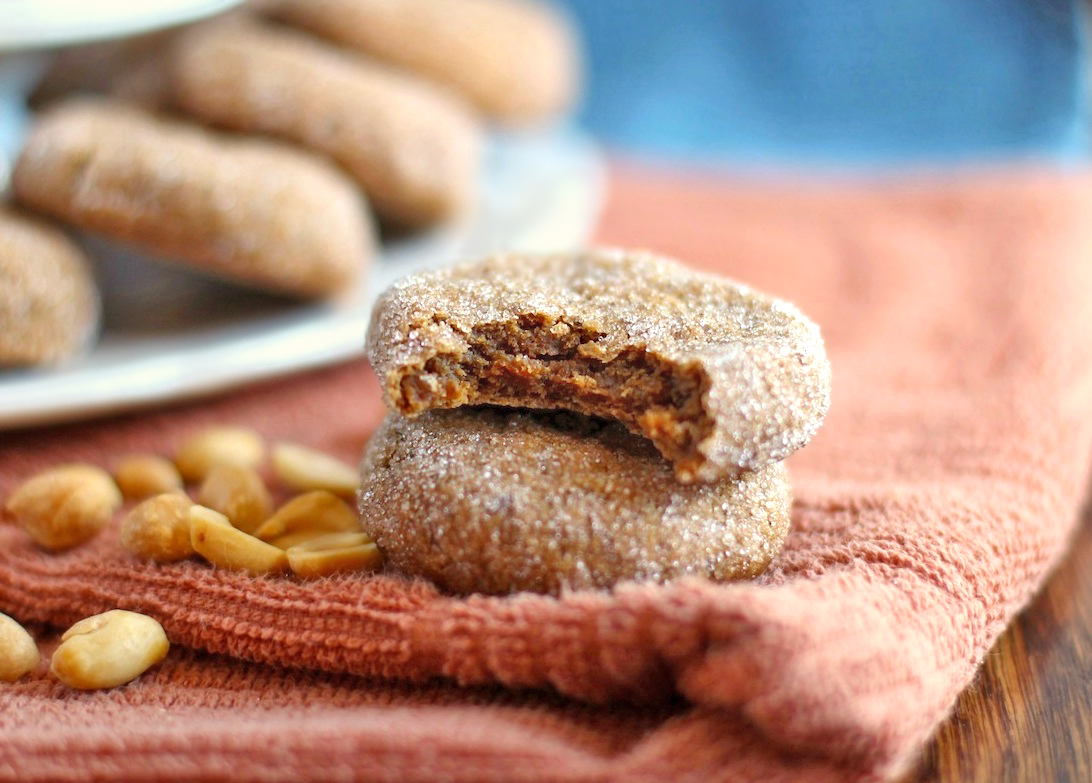 See?  Just look at that peanut buttery goodness right there.  I'm assuming you'd never guess that these are eggless, gluten free and vegan either.
These Healthy Peanut Butter Cookies are perfect for breakfast, a snack, OR a guilt-free dessert  😝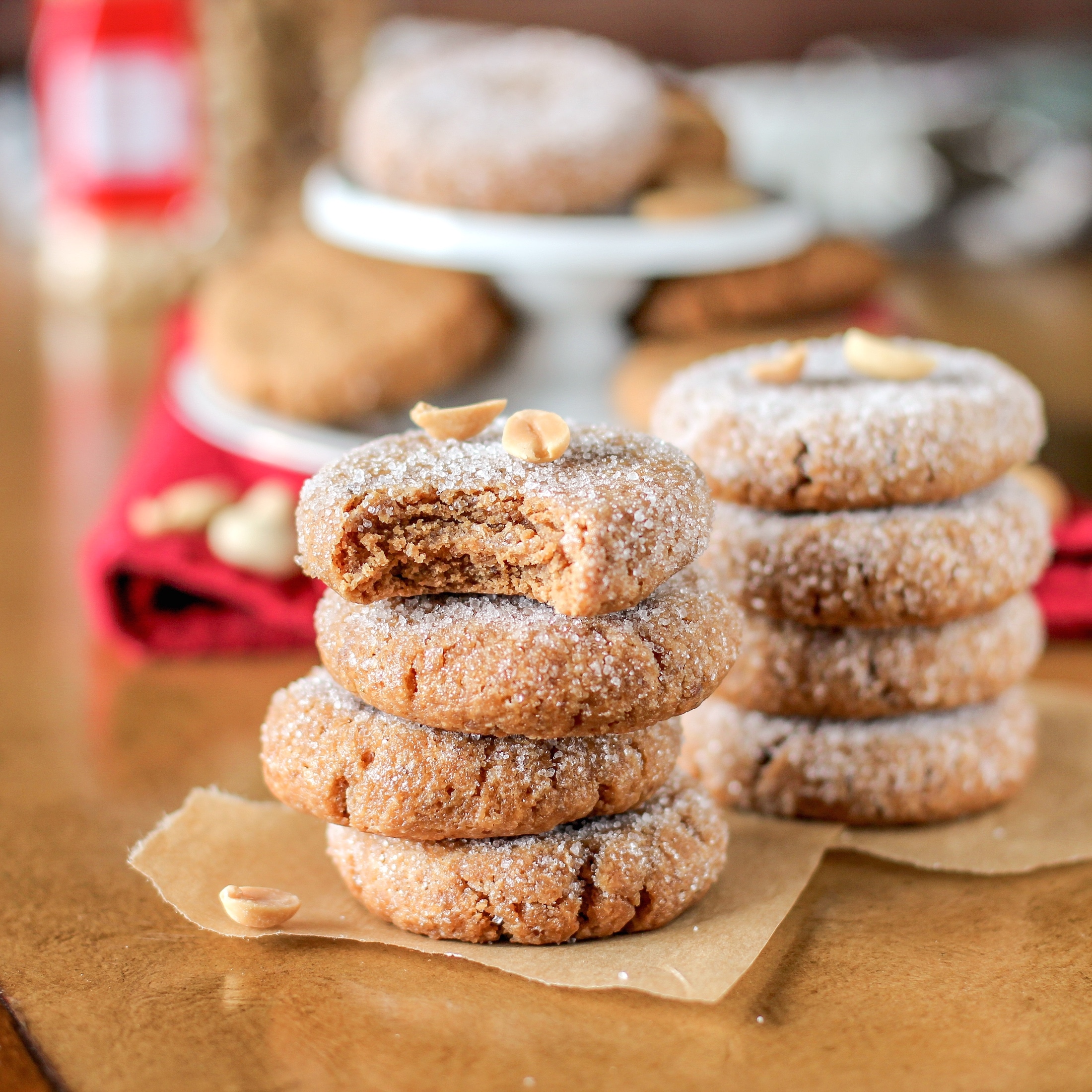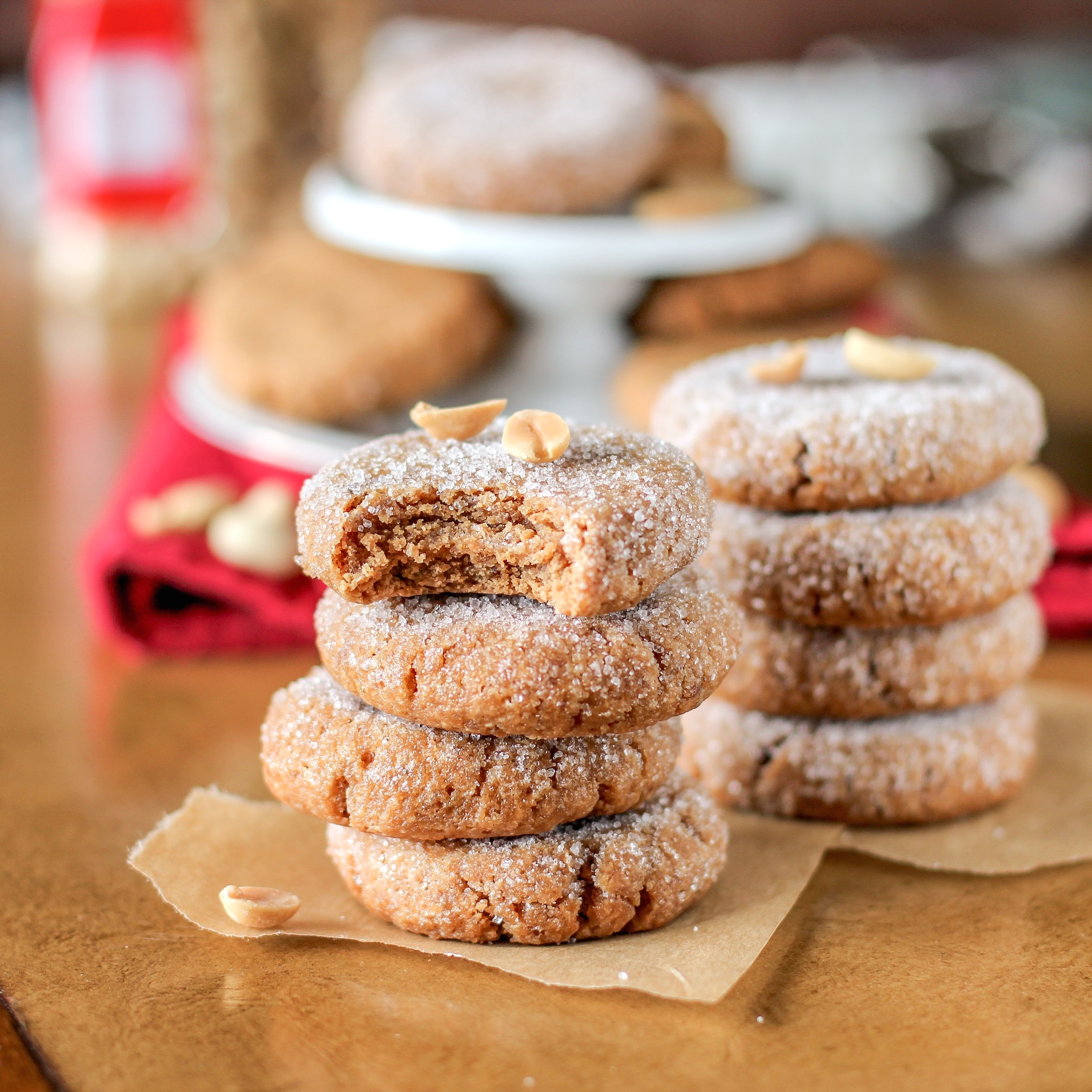 Healthy Chewy Peanut Butter Cookies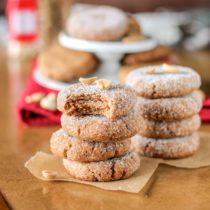 Ingredients:
Peanut Flour
Granulated Erythritol
Ground Flaxseed
Double-Acting Baking Powder
Salt
Natural Peanut Butter
Unsweetened Applesauce
Unsweetened Vanilla Almond Milk
Directions:
Notes:
I originally wasn't going to share the recipe here because I worked so incredibly hard on publishing 
Naughty or Nice
.  But, I understand not having a recipe here can be frustrating.  So, I'll meet you halfway...  how does that sound?  I'll show you all the ingredients I use in the recipe.  That way, you can determine on your own whether or not the cookbook is for you!