Healthy Single-Serving Peanut Butter Microwave Cake with Peanut Butter Icing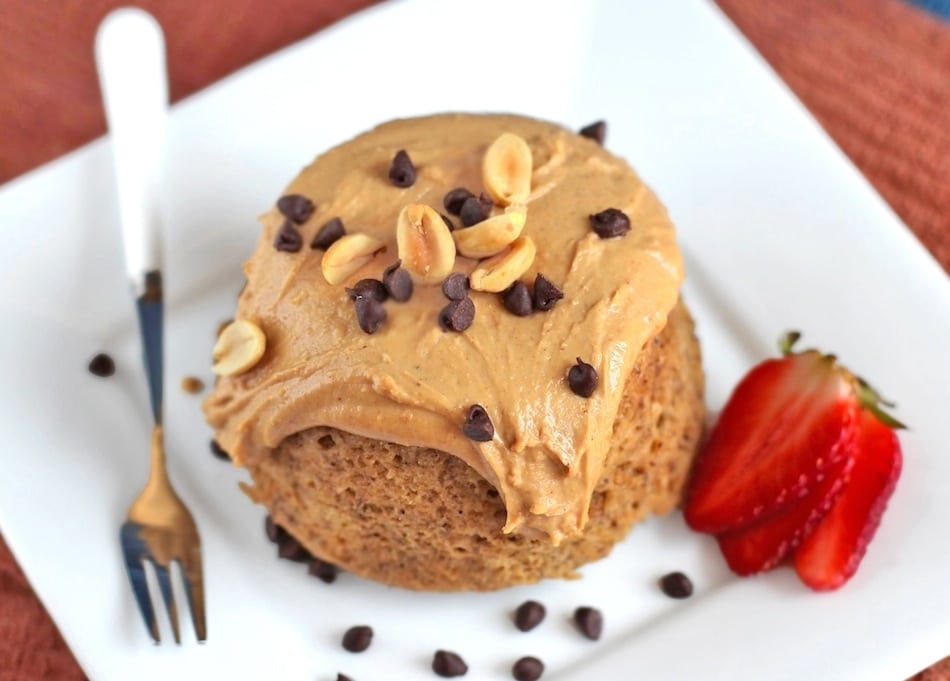 I have been trying to perfect this Healthy Single-Serving Peanut Butter Microwave Cake recipe for so long now it's silly!  I FINALLY made a successful recipe, and have enjoyed it for breakfast for four days in a row.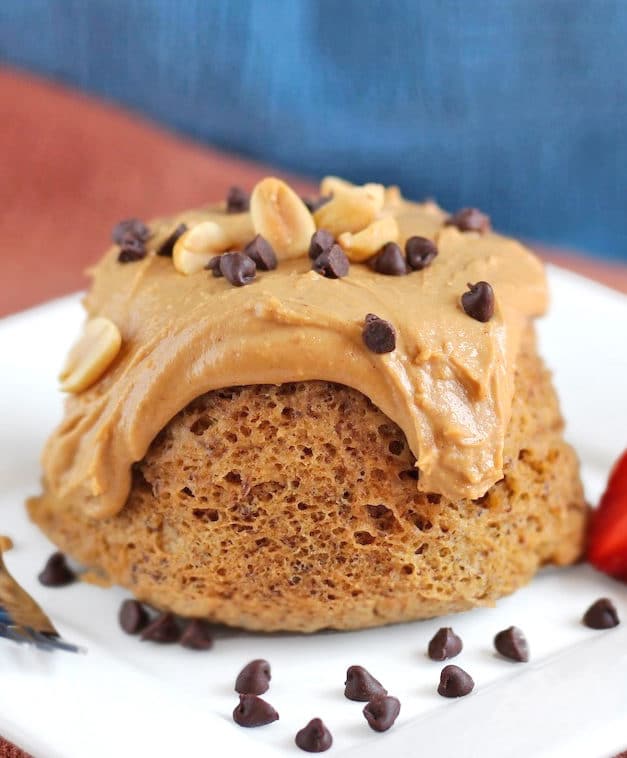 It's SO peanut buttery, but guess what?  It doesn't even have peanut butter in it!  It's made with peanut flour, my favorite flour right now made from 100% peanuts.  It's high in fiber and incredibly high in protein so it is the perfect ingredient to make a filling breakfast.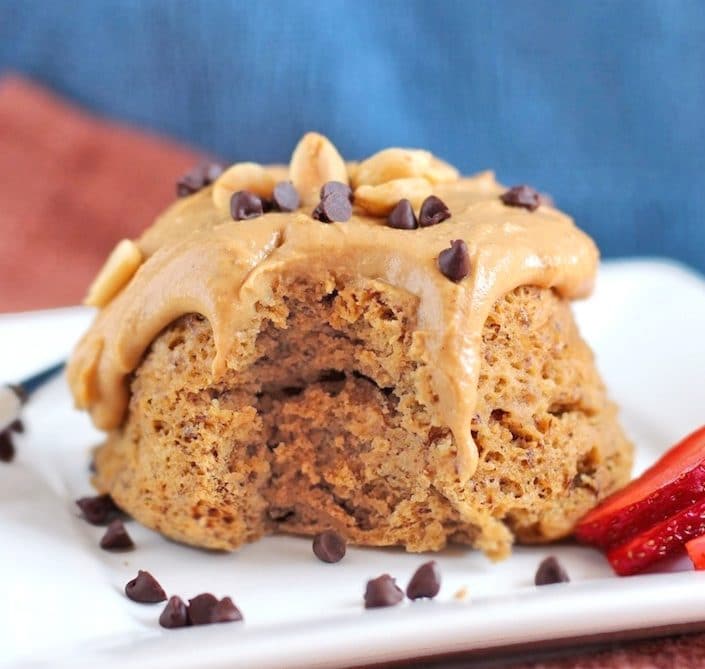 First of all, this Peanut Butter Microwave Cake is HUGE!  No wimpy little microwave cake here.
Second, it's packed with so much peanut butter flavor it's crazy, from both the cake and the icing.
Third, this cake is nutritionally balanced with healthy fats (no oil added), complex carbs, fiber and complete protein.
So skip the cereal, skip the bagel, skip the omelette.  And if you find yourself skipping breakfast due to the lack of time then this recipe should be perfect for you — it takes 5 minutes to make and 5 minutes to "bake"  🙂
Healthy Single-Serving Peanut Butter Microwave Cake with Peanut Butter Icing
Prep Time: 5 minutes
Cook Time: 5 minutes
Total Time: 10 minutes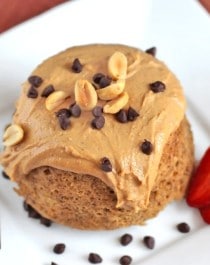 Fat per serving: 9
Calories per serving: 300
Ingredients:
1 tbs Ground Flaxseed
⅓ cup Unsweetened Vanilla Almond Milk
¼ cup Unsweetened Applesauce
⅛ tsp Salt
30g (¼ cup) Oat Flour
30g (¼ cup) Peanut Flour
1 tsp Double-Acting Baking Powder
Directions:
Spray a 4″ baking dish with cooking spray.
In a medium-sized bowl, stir together the flax, almond milk, applesauce, sweetener, and salt.
Stir in the oat flour, then stir in the peanut flour (stir well, making sure there are no clumps).
Lastly, stir in the baking powder. Pour batter into prepared baking dish and microwave for about 6 minutes (baking time depends on your microwave), or until the surface of the cake springs back when tapped.
Flip cake onto a plate and top with desired toppings (I used peanut butter icing, chocolate chips, and roasted peanuts).
All images and text ©
.
If you don't want the icing you can always top the cake with fruit, 100% fruit spread (for a PB&J version), honey or pure maple syrup, or maybe even more peanut butter…  if you're a peanut butter freak like me  😉
(does not include icing)
300 calories, 9g of healthy fats, 10g of filling fiber, and 23g of complete protein!  Perfect for breakfast, lunch, a snack, and dessert  🙂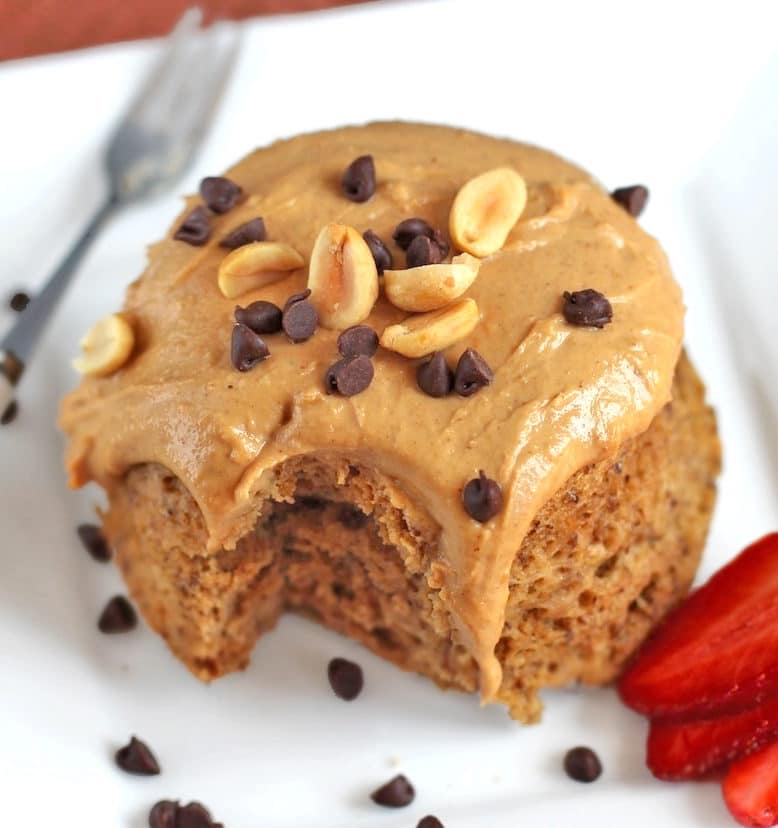 Enjoy!
.
With love and good eats,
.
– Jess
.