20 Healthy Peanut Butter Dessert Recipes
Fellow peanut butter lovers, rejoice!  These 20 Healthy Peanut Butter Dessert recipes will satisfy your every peanut butter craving, big or small, moderate to oh-my-gosh-it's-been-a-minute-and-I'm-getting-PB-withdrawals!
Sound familiar?  😉
Yeah, same here.
So let the peanut butter lover inside you go ham on this list!  We've got chewy peanut butter cookies to fluffy peanut butter mousse, soft peanut butter cake to decadent buckeye balls, and much, much more.  And there are options for everyone, with sugar free, low carb, low fat, high protein, high fiber, gluten free, dairy free, vegan, and keto recipes!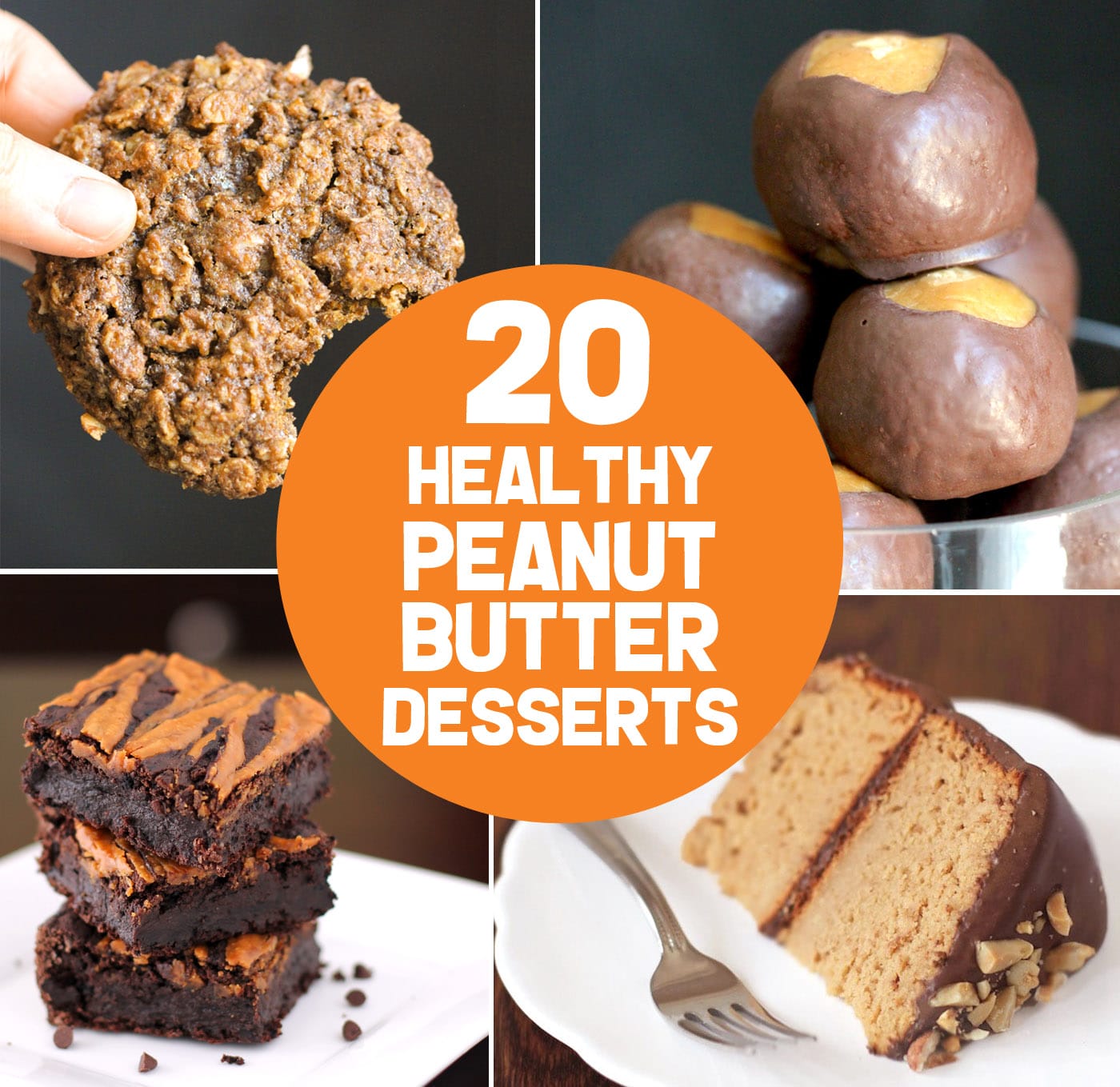 .
These are without a doubt my most popular cookie recipe on the blog, and that doesn't really surprise me.  No words are even necessary to describe how amazing (and MIND-BLOWING) these cookies are!
I've also made a PURE fudgy Peanut Butter Cookie recipe (no oatmeal) in my Naughty or Nice Cookbook (which is also probably the most popular recipe from the book)!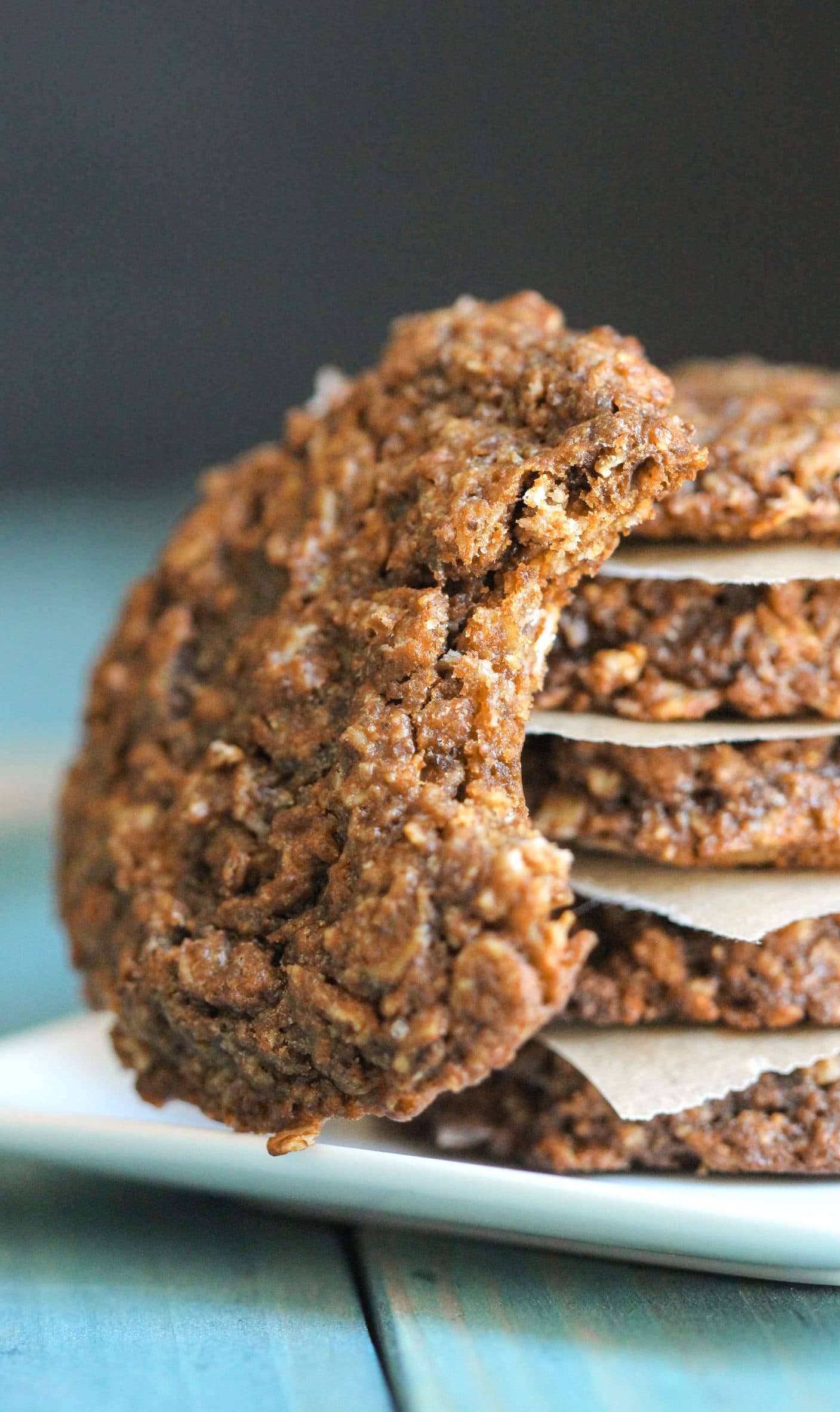 .
A butter-free "shortbread" crust comprised of whole grains and natural sweetness, a soft peanut butter filling that is TO DIE FOR, all topped off with a delicious, thick layer of dark chocolate.  This is the answer to your prayers!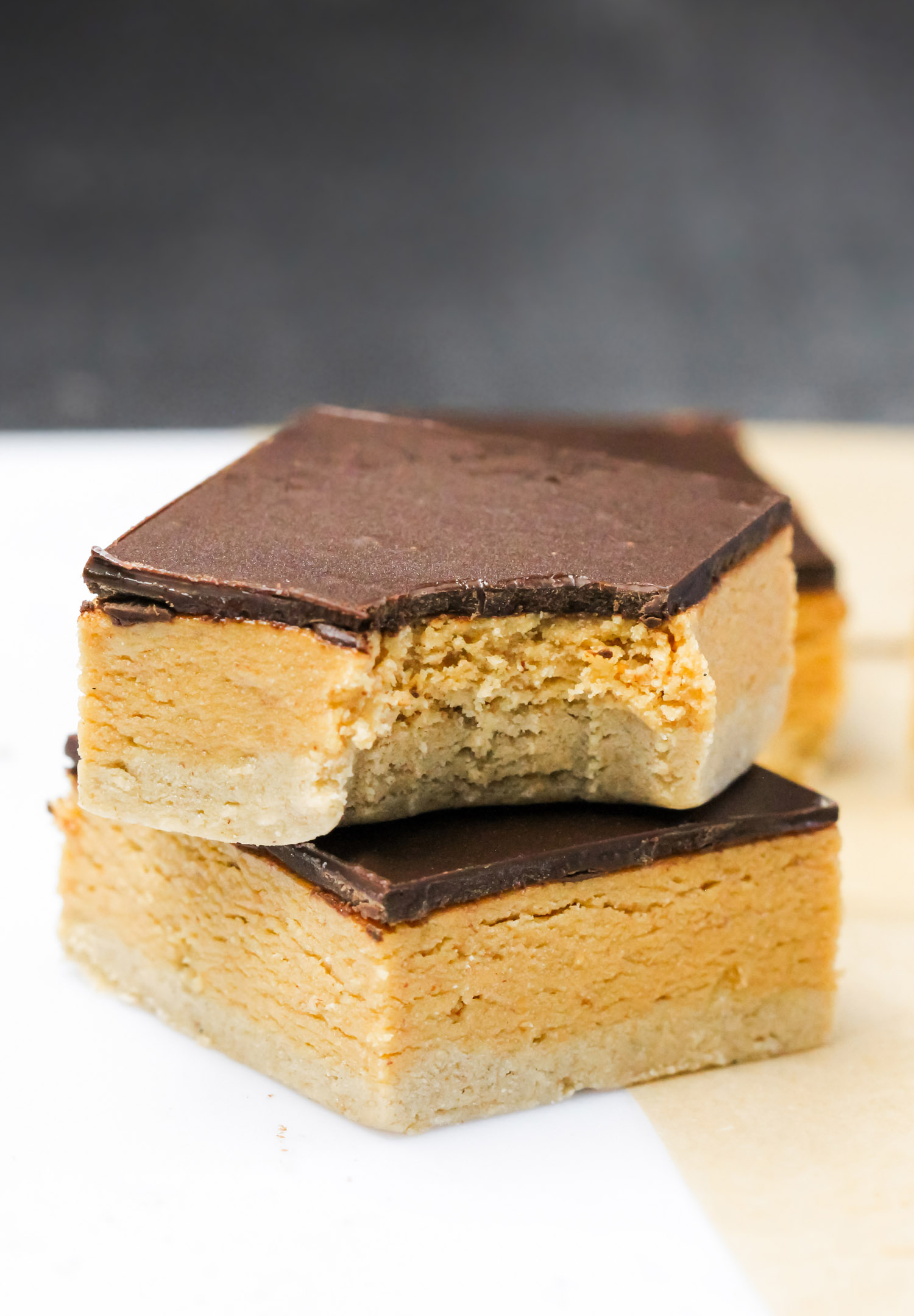 .
Life is good with one of these Healthy Peanut Butter & Jelly DIY Protein Bars in your mouth hand.
Definitely check out the other versions of this recipe too:  Cinnamon Raisin Peanut Butter, Chubby Hubby, and the basic Peanut Butter.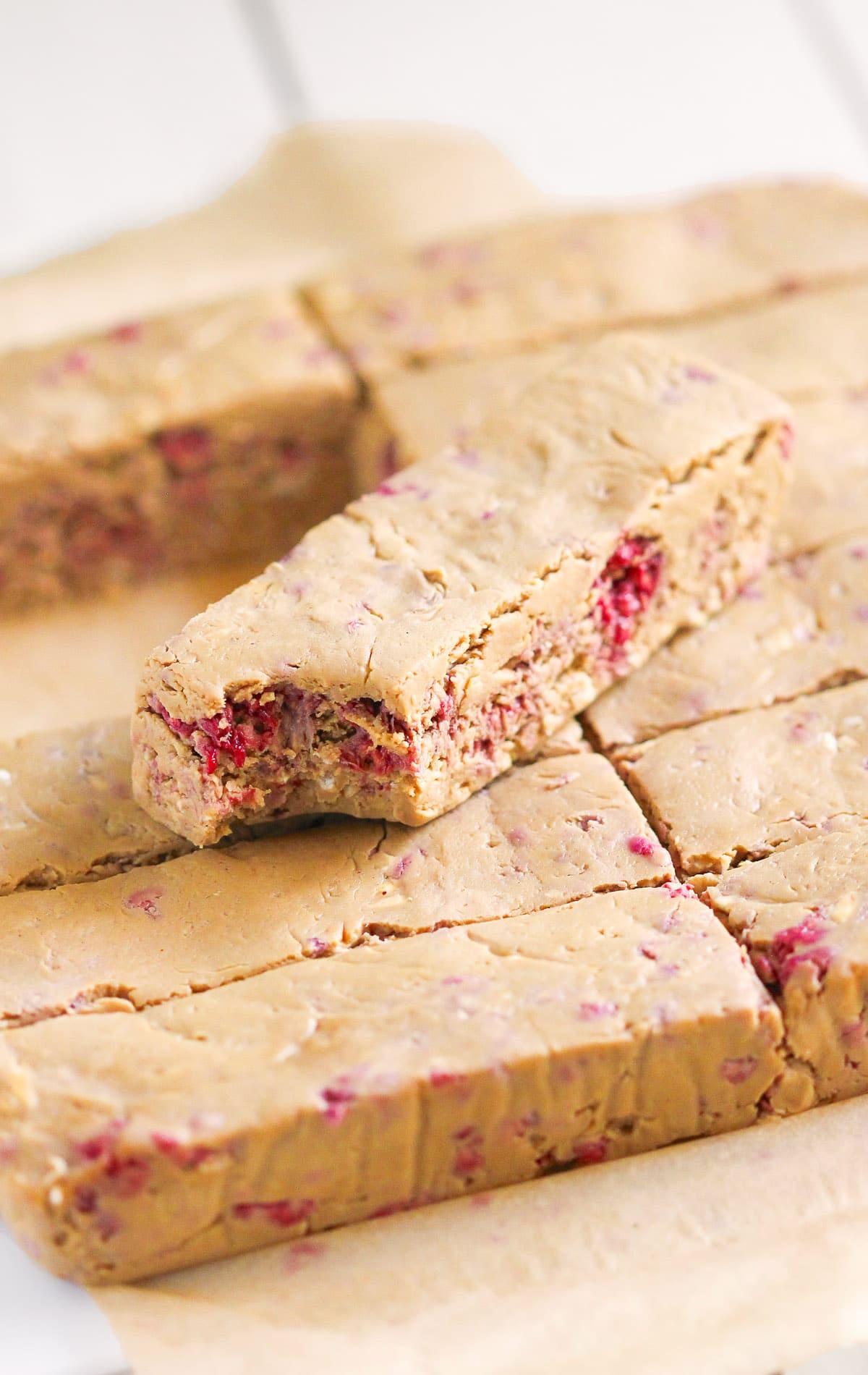 .
This fudge is both sweet and salty, and crunchy and chewy.  And they're the ultimate snack for the chocolate, peanut butter- and pretzel-lovers out there!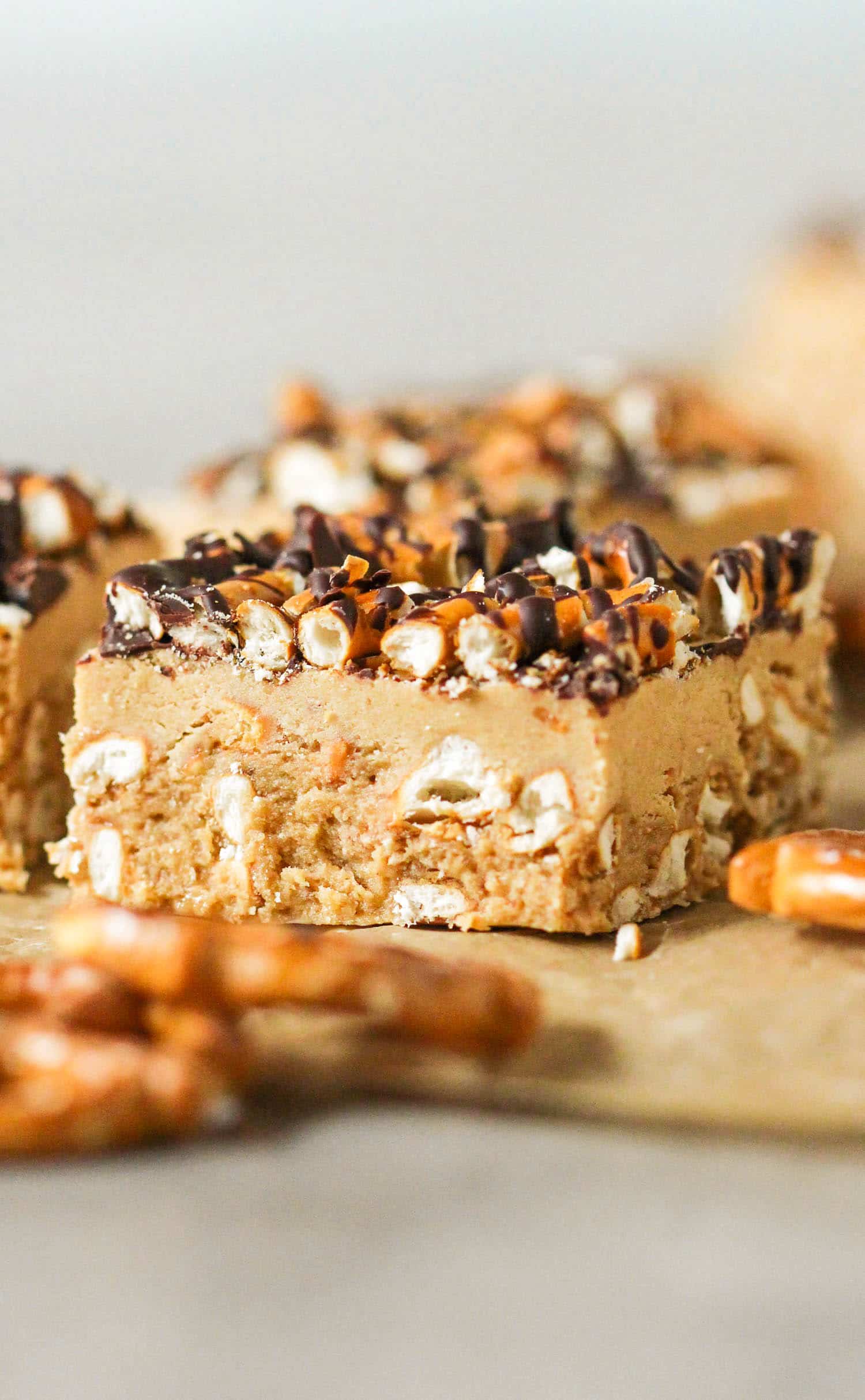 .
This Peanut Butter Cake is topped off with a super creamy and delicious (yet guilt-free!) Chocolate Frosting.  It's so sweet and delicious you'd never know it's high protein, high fiber, and gluten free too.
Want this cake vice versa (Chocolate Cake with Peanut Butter Frosting)?  *drools*  It's in the Naughty or Nice Cookbook — it's 1 of 11 of the book's delicious and healthy cake recipes!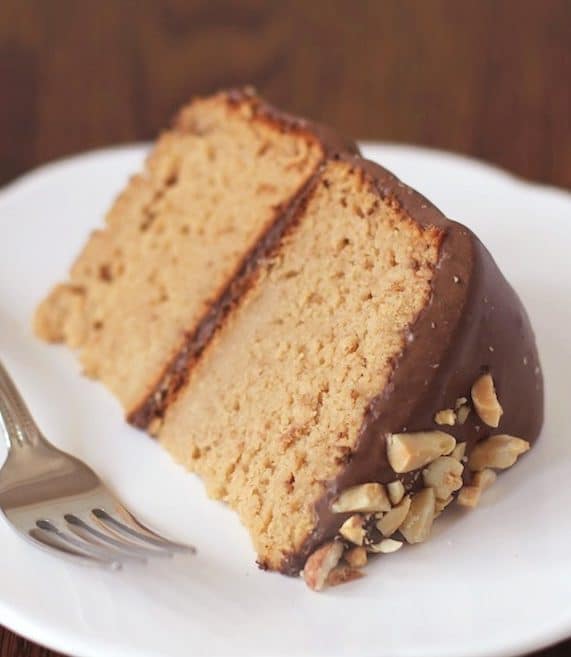 .
For when you want Peanut Butter Cake but don't want to share  😉
.
Because DOUBLE the peanut butter means DOUBLE the fun!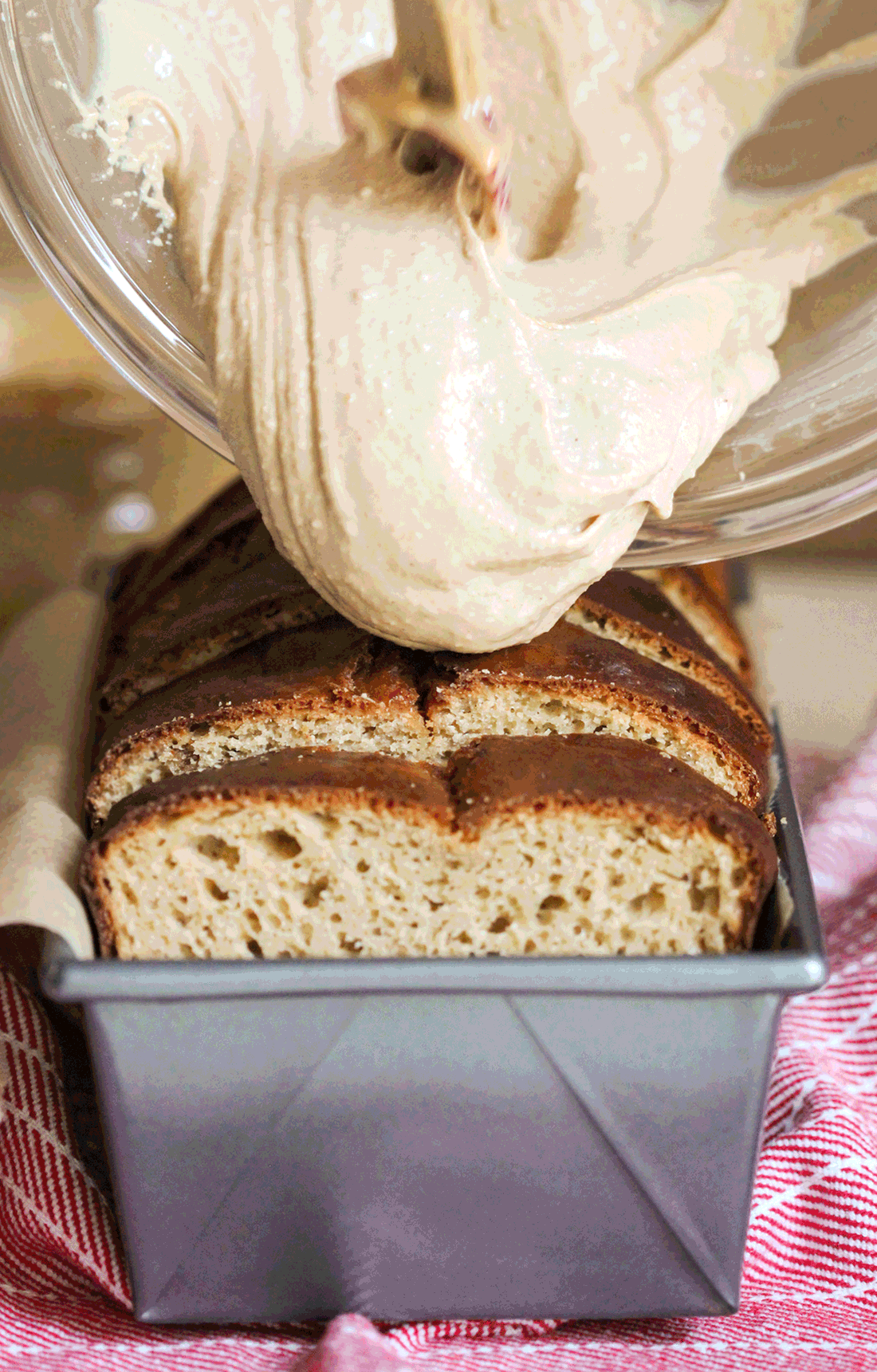 .
.
Decadent, rich, and sweet peanut butter chips that you can add to cupcakes, brownies, even your breakfast oatmeal, or maybe straight into your mouth.  IS THIS REAL LIFE???  Oh yes.  Yes it is.
Oh, I also made BOMB Peanut Butter Brownies with these!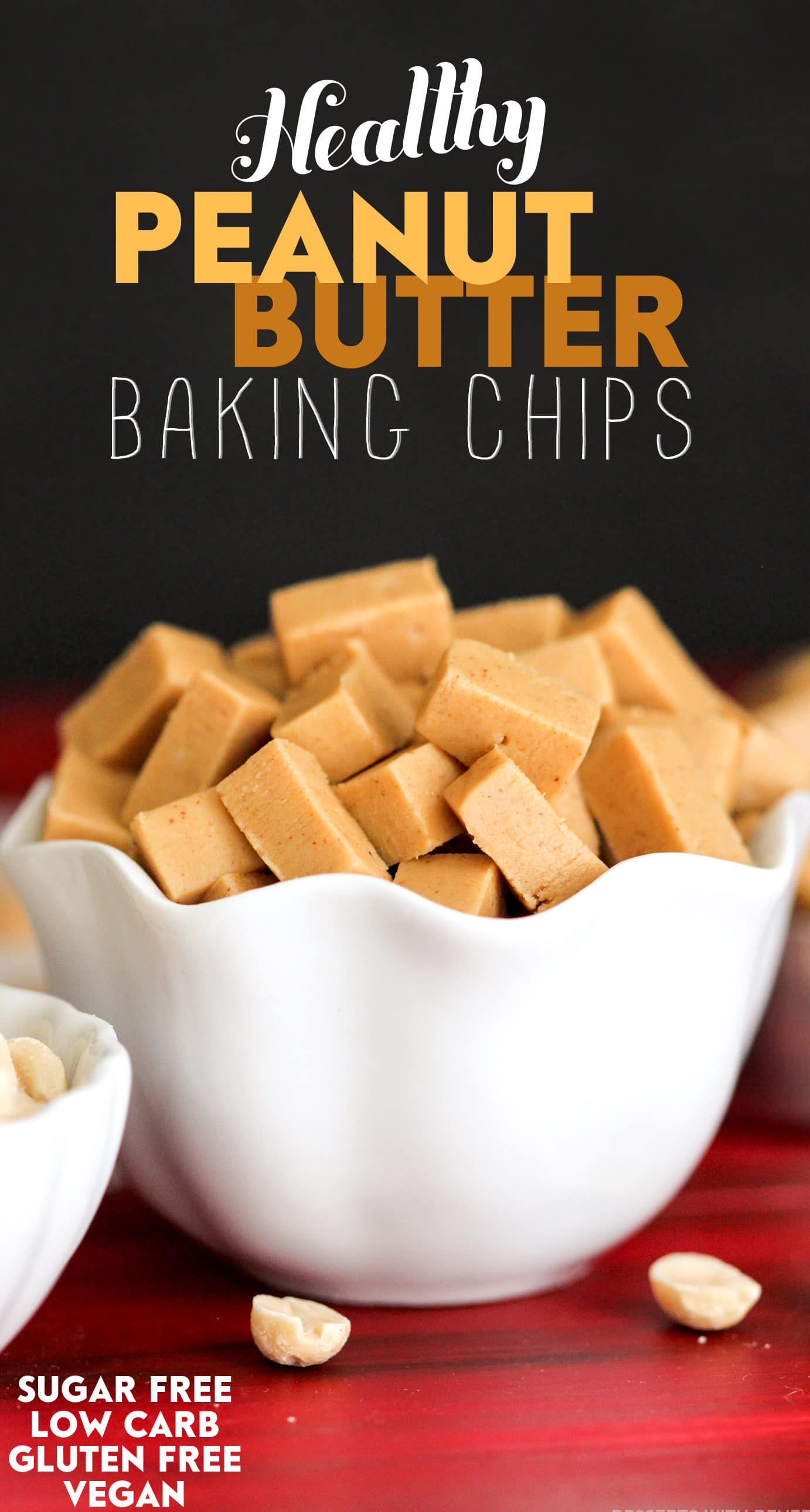 .
These soft, sweet, and fudgy buckeye balls are easy to make, and even easier to eat!  Everyone is gonna love 'em.
Try out these 3-ingredient Peanut Butter Protein Balls too!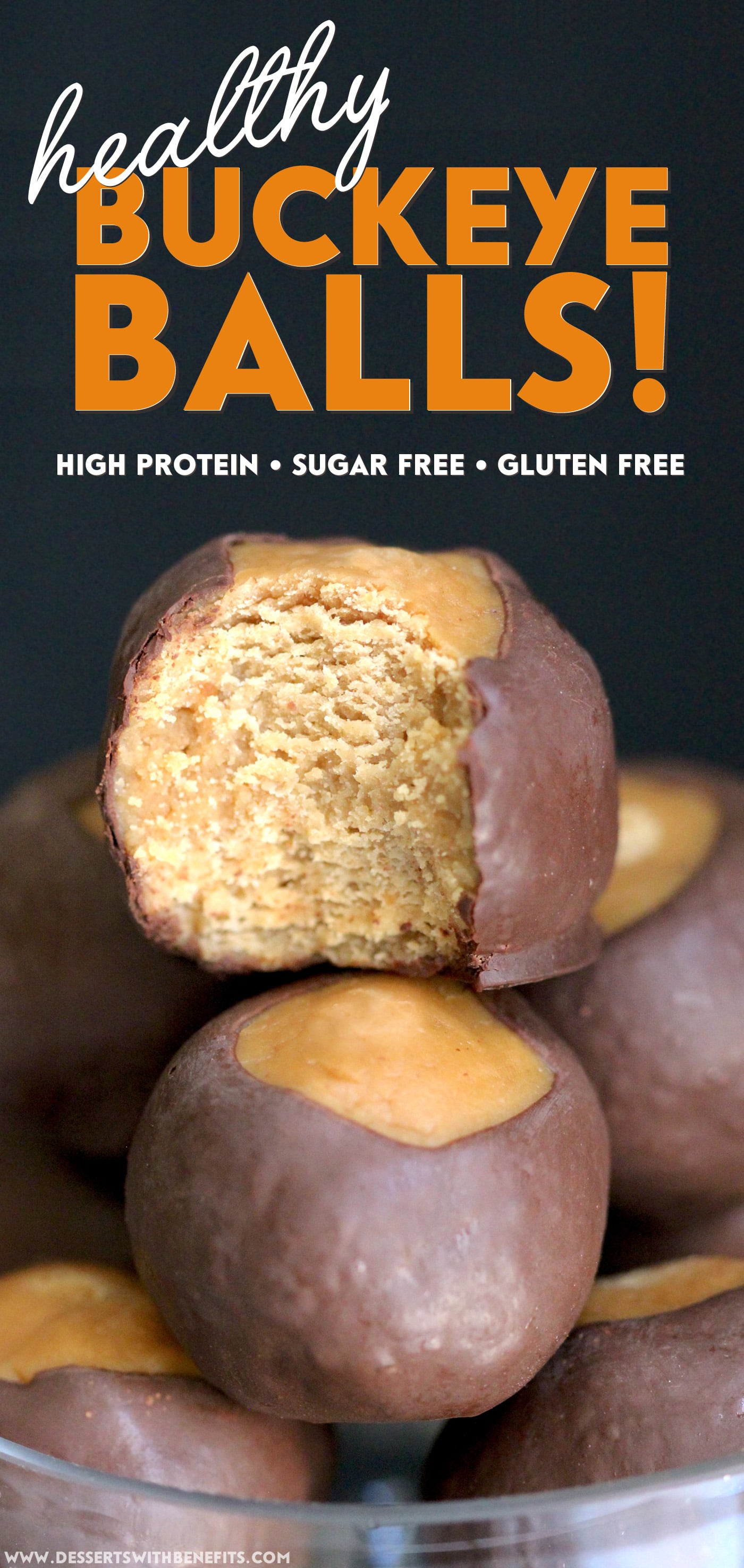 .
PSA:  These healthy fudge brownies are sweet, chocolatey, addicting, and delicious, and have just 150 calories per brownie!  And SHHH, they're secretly refined sugar free, low fat, high fiber, gluten free, dairy free, and vegan too.
.
Scotcheroos are peanut butter butterscotch krispy treats with a layer of dark chocolate on top.  They may sound complicated, but trust me, they're super easy and fun to make, and people go CRAZY for them.
This recipe is 1 of 48 in my DIY Protein Bars Cookbook!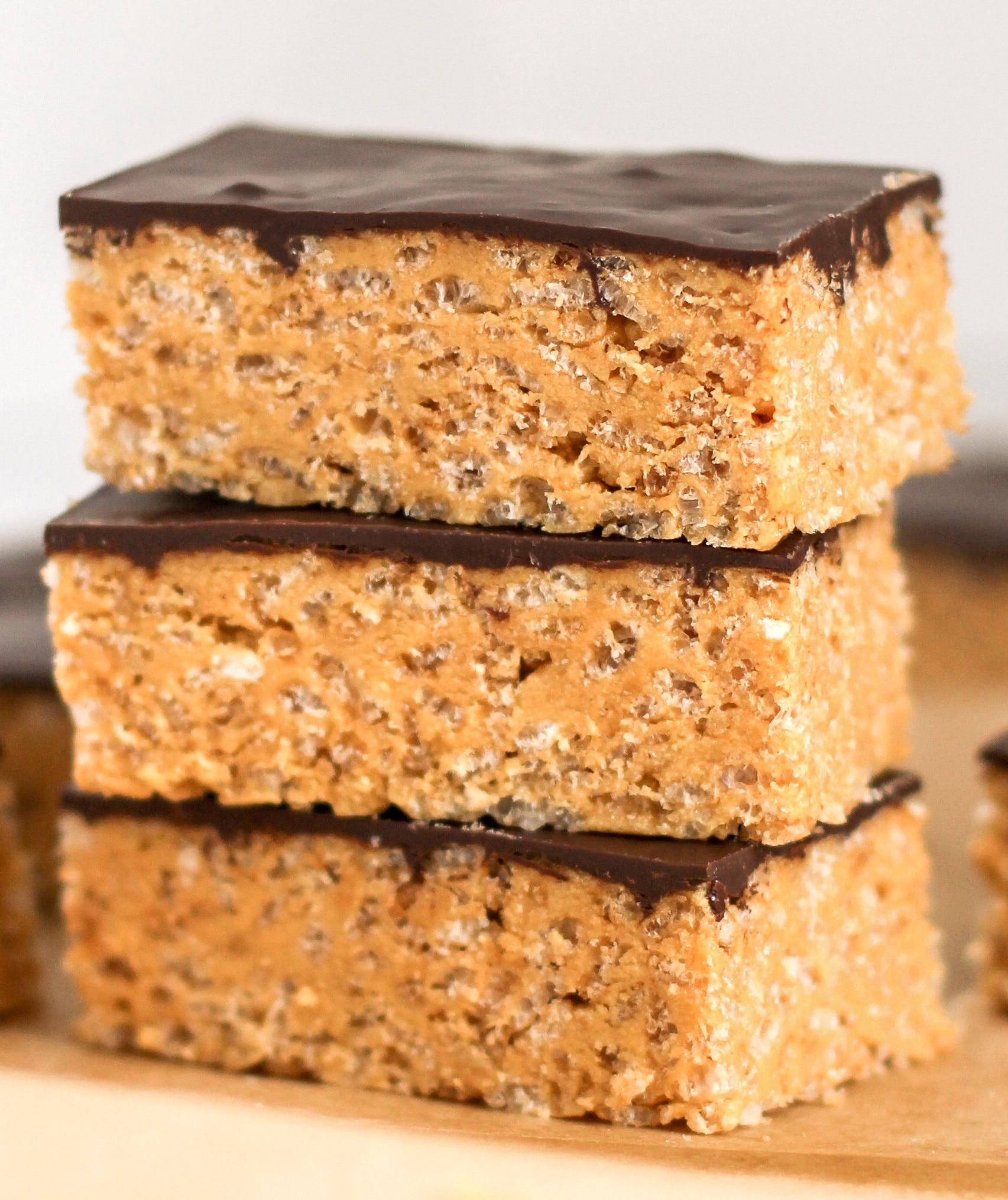 .
Do Uncrustables bring you back to your childhood?  They sure do for me!  Sadly, the storebought kinds are made with hydrogenated oils, high-fructose corn syrup, and preservatives.  But not this homemade version  😉
If you like these, then be sure to give these Peanut Butter and BANANA Uncrustables a go!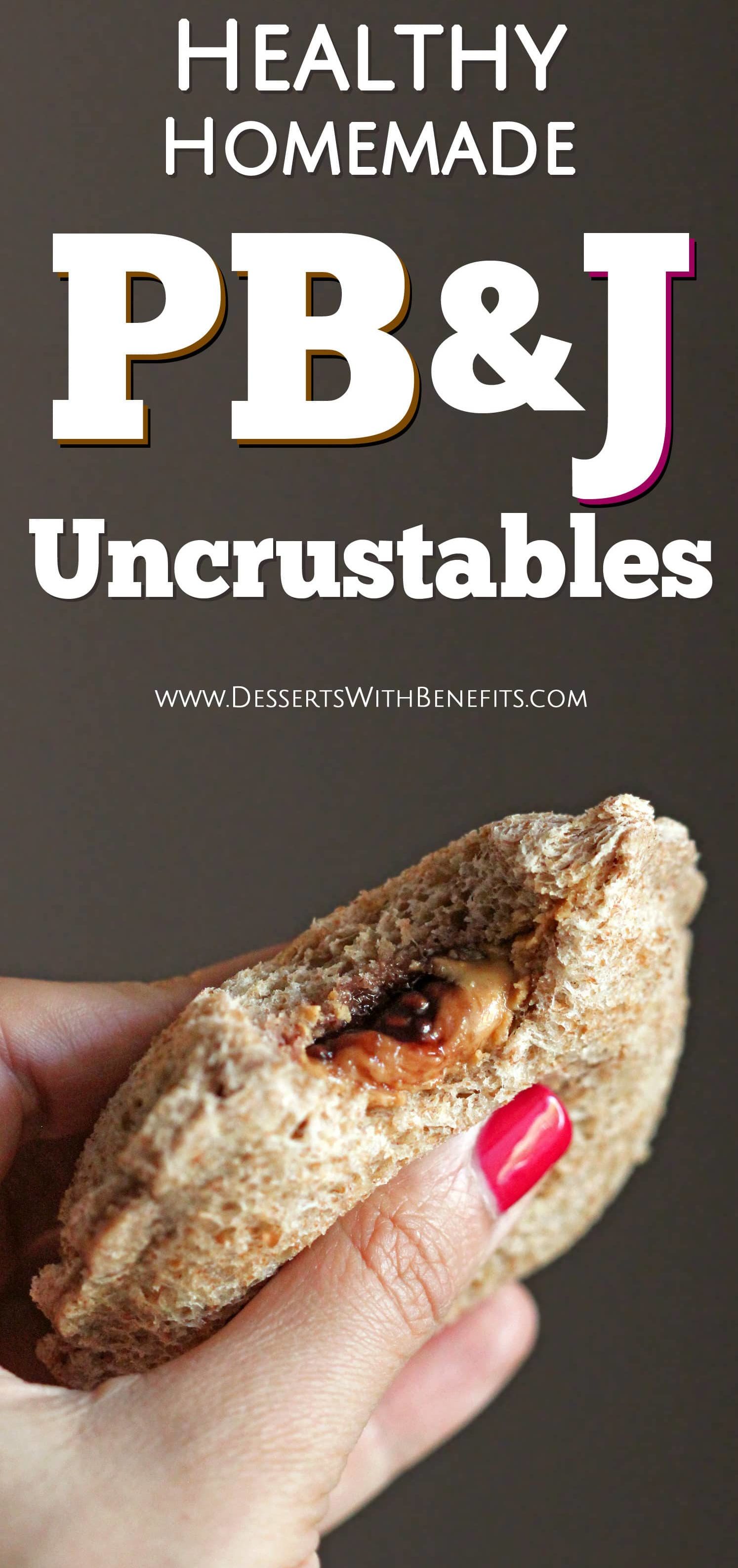 .

.
This Healthy Peanut Butter Banana Bread is SO moist, rich, flavorful, and filling!  One bite and you'll be like, "WAIT.  HOW on earth does this not have butter or added sugar in it??"
You'd never know this magical loaf of deliciousness is refined sugar free, gluten free, and high protein too!  Yes, for real.
.
Three layers of soft, chewy, fudgy chocolate-peanut butter delicious made refined sugar free, gluten free, and high protein… it couldn't get any better!
Trust me, I tried to think of ways to make it better, it is impossible.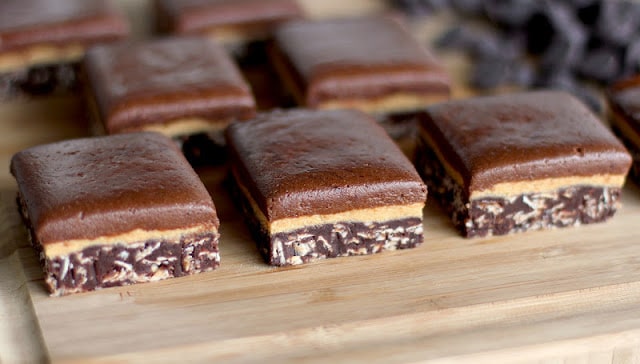 .
Edible cookie dough, safe to eat raw, stuffed full with peanut butter flavor.  Need I say more?
.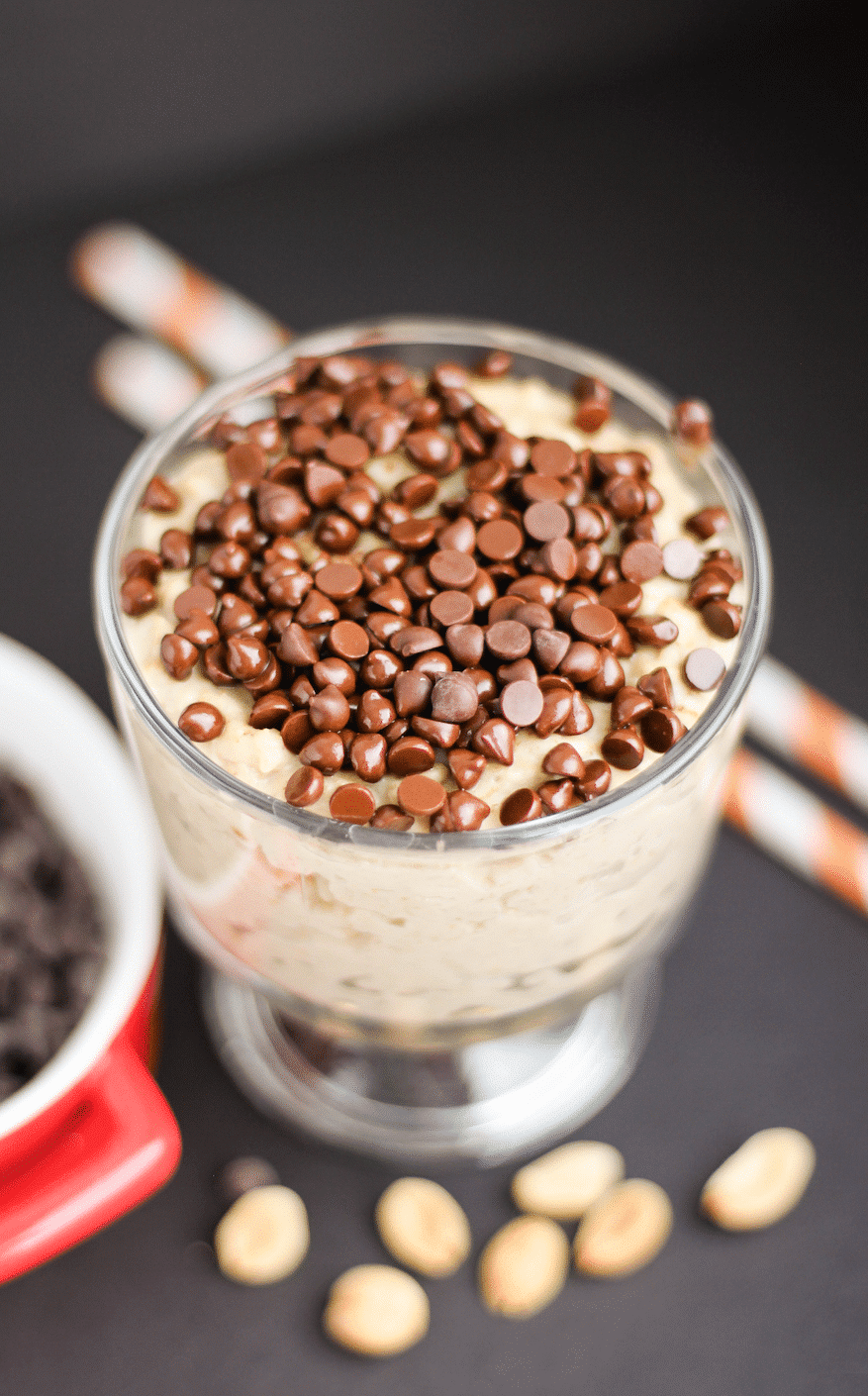 .
This ultra rich, super creamy and amazingly decadent Peanut Butter Pie with a soft Peanut Butter Cookie Crust is healthy.  Yes, it's HEALTHY.  No heavy cream, no countless sticks of butter, no trans fats, and best of all, no added sugar.
This recipe is 1 of 70 in my Naughty or Nice Cookbook!
Be sure to try this Peanut Butter Chocolate Crunch Pie too!
.
One bite of these and you'll be hooked. You will wonder how (and why) Nutter Butters are still on the grocery store shelves. This homemade version is both sweet and salty, chewy with a slight crunch from the cookie, and incredibly addictive. You will not stop at one. Let me repeat, you will not. stop. at. one.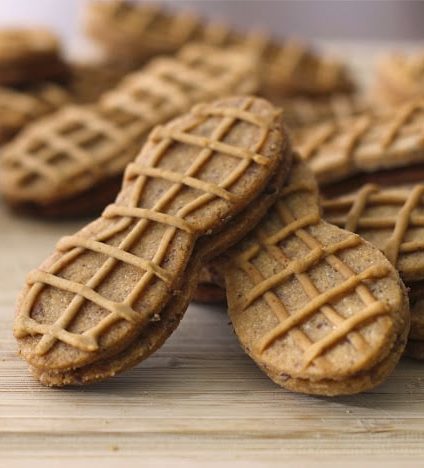 .
Sooooo what are you still doing here?  RUN TO THE KITCHEN AND MAKE YOUR TOP PICK(S)!  😉
.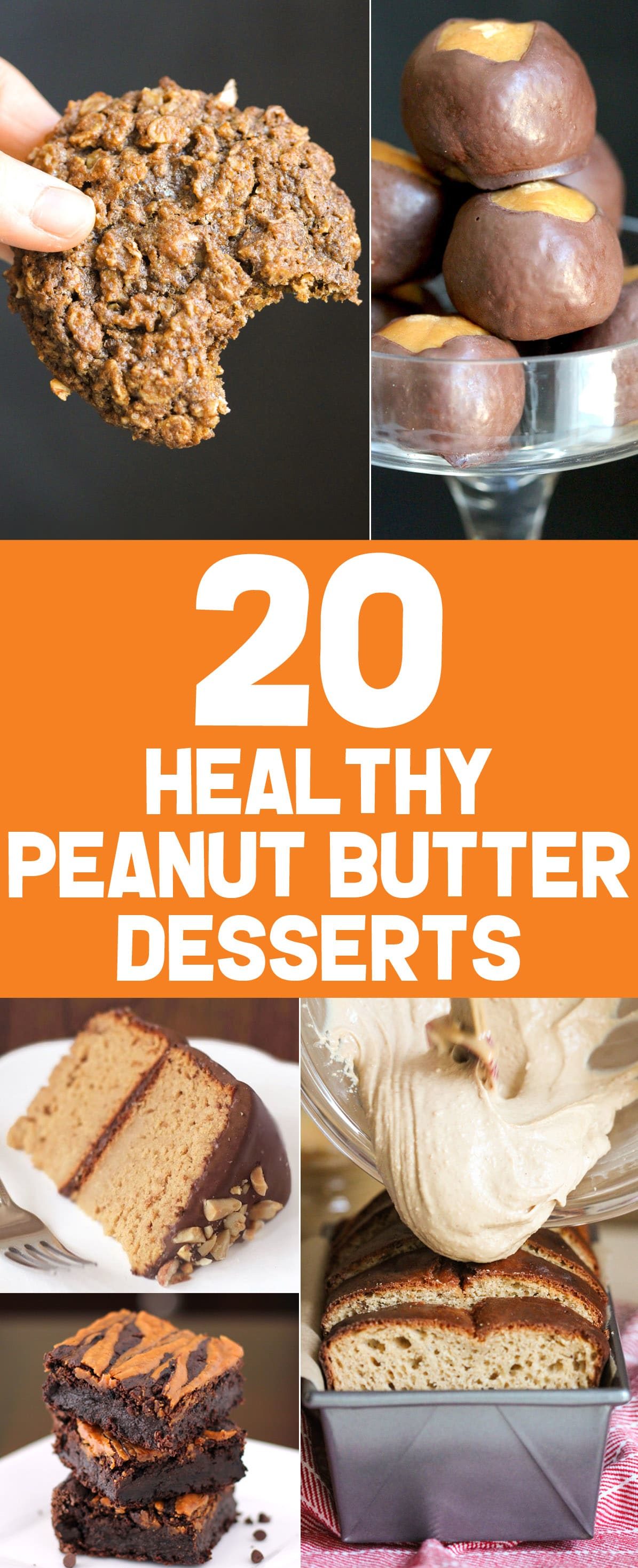 Make one (or all!) of these 20 healthy peanut butter dessert recipes.  Surprise a friend, gift to a loved one, or just enjoy it for yourself.  You deserve it.
Hope you enjoyed this list  🙂
.
With love and good eats,
.
– Jess
.