18 Healthy Back To School Recipes
School doesn't have to be as strict and stressful this year because we've got these 18 healthy back to school recipes to keep us calm, cool, and collected!
(Even if we're really freaking out on the inside)
Whether you love it or you hate it, the Fall semester is about to start, and like always, it's coming up wayyy too soon.  I'm sure the school year is creeping up on students like a monster ready to pounce.
I'm pretty sure this was my thought process on the first day of school every single year:
Did I remember to pack pencils?  What about my agenda?  And calculator?  And my snacks and lunch money??  Oh yeah, definitely got the snacks and money…  food is priority #1!
🙂

.
Let's begin shall we?
.
Do these bring you back to your childhood?  They sure do for me!  Sadly, the store-bought kinds are made with hydrogenated oils, high-fructose corn syrup, and preservatives.  But not this homemade version!
Oh, and be sure to check out these yummy PB&J Paninis too!
.
Life is good with one of these Healthy Peanut Butter & Jelly DIY Protein Bars in your mouth hand.
.
Chewy, fudgy, sweet, and peanut buttery.  They taste more like decadent fudge rather than anything actually good for you!
.
You'll fall in love with these sweet, soft, and chewy granola bars.  They're not hard and crumbly like the storebought kinds, and they're 100% nutritious.  This is the ultimate snack for the chocolate-peanut-butter-lover out there!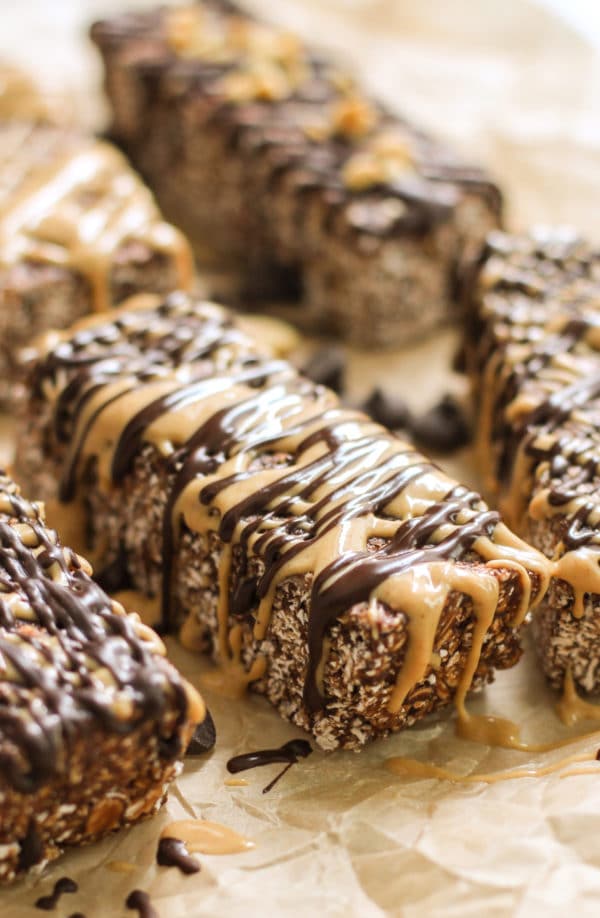 .
Crunchy, cinnamon-sugary, bite-sized treats that are perfect all on their own or in a bowl with milk.
.
These muddy buddies truly are a guilt-free treat — they're so sweet, so chocolatey, and sooo peanut buttery!
.
These Buckwheat Pancakes have been a staple breakfast of mine for years.  This is also one of the recipes that readers make the most!  Because these pancakes are so popular, I made a few variations you might enjoy as well: Buckwheat Banana Pancakes, Buckwheat Chocolate Pancakes, and Protein Buckwheat Chocolate Pancakes!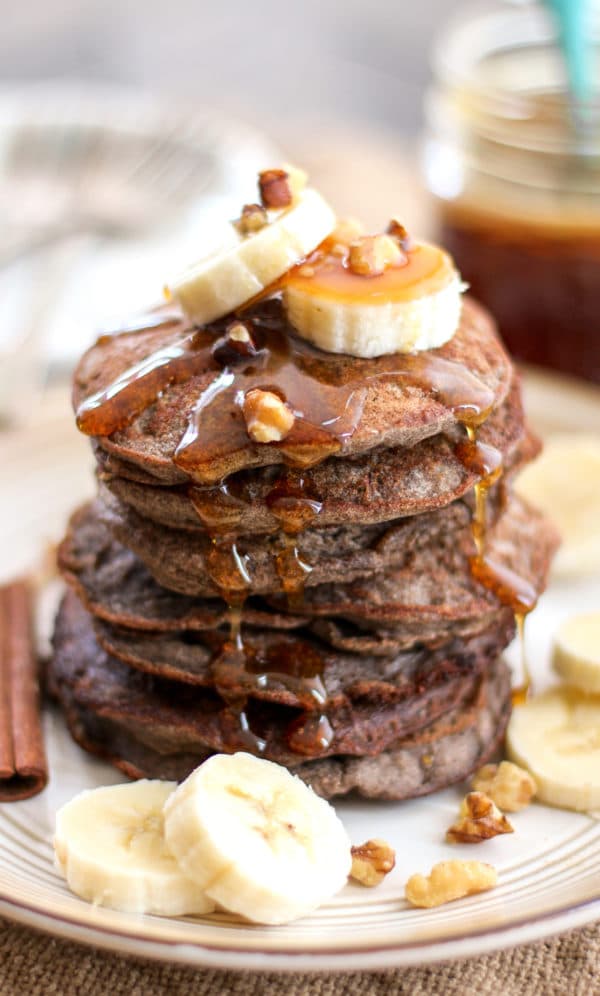 .
Enjoy all the flavors of a PB&J sandwich but in smoothie form instead!  You won't regret it.
.
Every kid loves gummy bears, right?  I know I did, and still do to this day…  it's a love that will never die.  Gummy bears are both firm and soft.  Your teeth can sink through them but still require a little chew.  I've made so many flavors of homemade gummy bears — Strawberry, Orange, Lemon, Green Apple, Blueberry, Very Cherry, and Peach Mango — it's impossible to choose a favorite, so I guess you have to make them all, huh?  😉

.
Krispy Treats were always a staple in my backpack.  I won't lie, they were definitely more important to me than my books and homework.  Krispy Treats are crunchy and chewy and sweet and delicious…  unfortunately, the storebought kinds are made with nasty ingredients.  Thankfully, we've got this homemade version made with pure, simple, clean ingredients  🙂
I also made a protein-packed version for y'all!

.
Scotcheroos are peanut butter butterscotch krispy treats with a layer of dark chocolate on top.  They are super easy and fun to make, and people go CRAZY for them!
.
These are easy to make and even easier to eat!
.
No words are even necessary to describe how amazing (and MIND-BLOWING) these cookies are!
.
You need these Homemade Oreos in your life.  I shouldn't have to explain why…  you just DO!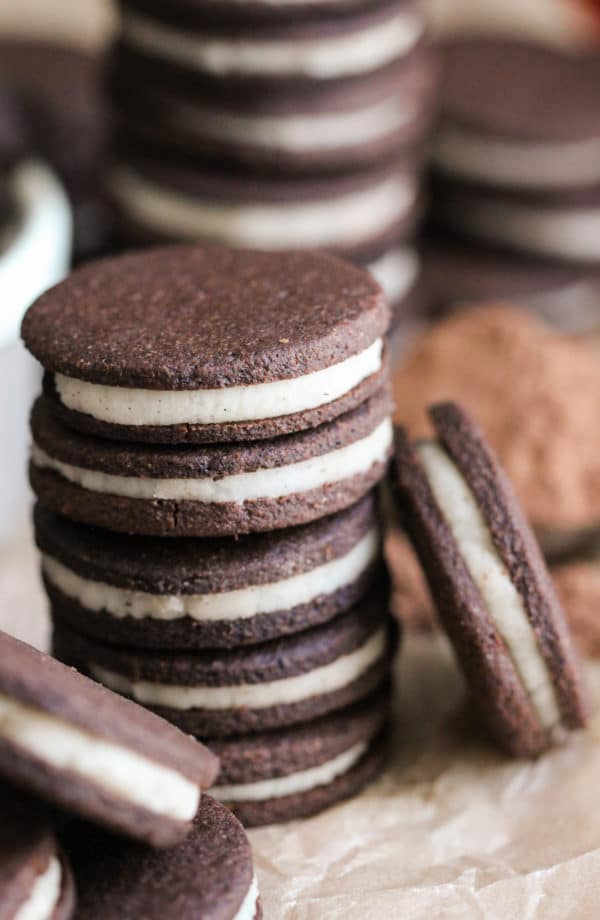 .

.
These muffins are sweet, fluffy, and PACKED with chocolate and bananas!  Yeah, uh, you're welcome.
.
PSA:  These fudgy brownies are sweet, chocolatey, addicting, and delicious, and have just 150 calories per brownie!  And SHHH, they're secretly refined sugar free, low fat, high fiber, gluten free, dairy free, and vegan too.
To be 100% sure you're avoiding the trans fats and added sugars of typical storebought peanut butter, make it yourself at home  🙂
.
Comprised of whole grains and natural sweetness from the bananas, this is the answer to your prayers!  This Healthy Banana Bread is TO. DIE. FOR.
One bite and you'll wonder if this is real life.  Oh yes it is, my friend, yes it is.
.
Every student I know would be overjoyed to have any of these healthy back to school recipes in their lives, especially during the stressful back-to-school season!
Well, I hope you guys enjoyed this roundup.  Hopefully more than most kids enjoy recess  😉
.
.
With love and good eats,
.
– Jess
.