Healthy Homemade Gummy Bears — Strawberry Flavored (Sugar Free)
These Healthy Homemade Gummy Bears are super chewy, sweet and addictive, just like the storebought stuff!  These naturally fruity Gummy Bears are fat free, refined sugar free, and low carb…  no corn syrup or artificial flavorings whatsoever!  But don't worry, you'd never know these are actually good for you, shhh!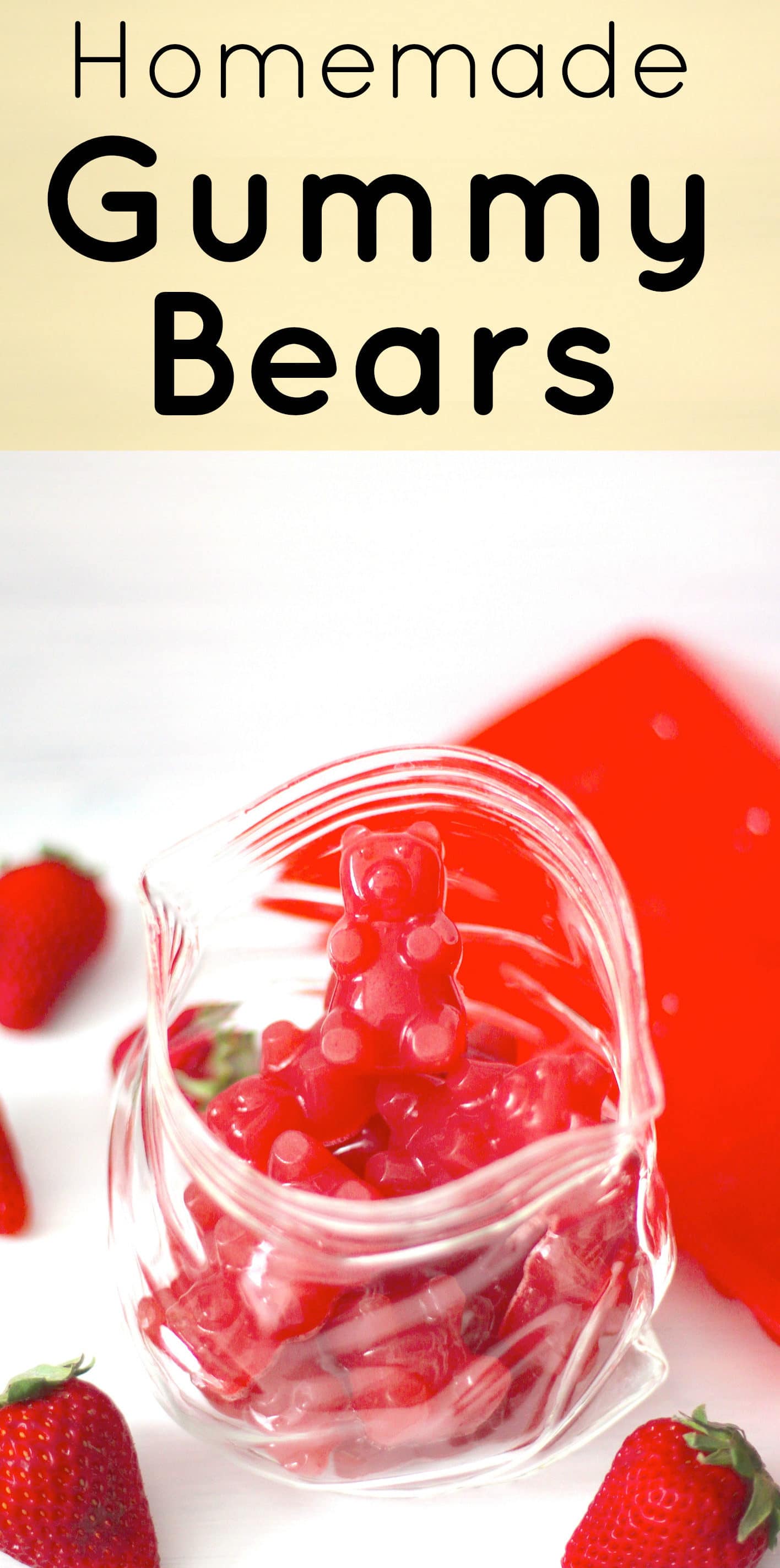 After making my Healthy Homemade Fruit Snacks I knew I needed to make Gummy Bears.
Storebought Fruit Snacks and Gummy Bears are totally (and sadly) addictive…  100% sugary, syrupy, unhealthy deliciousness.  That's why I knew I had to make a DIY version.  These DIY Strawberry Gummy Bears are naturally flavored and made with real fruit puree, not artificial flavorings or fruit juice concentrate.
Healthy Homemade Strawberry Gummy Bears
Prep Time: 20 minutes
Cook Time: 20 minutes
Total Time: 1 hour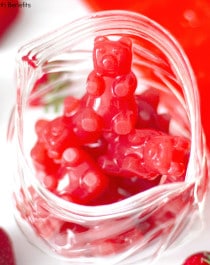 Ingredients:
Directions:
*Wash your strawberries, slice the greens off and puree in a blender. Measure 2 cups of the puree and place in a medium-sized bowl.
Stir in the lemon juice, stevia and food coloring.
It helps to have another person help you here. Have one person spread open a nut milk bag over a large bowl while you pour the strawberry mixture inside. Tie the bag closed and squeeze the bag to get as much liquid out as you can. You should get 1¾ cup (or 334g) of the mixture after straining.
Pour the mixture into a nonstick saucepan, sprinkle the gelatin overtop and let it sit for 5 minutes.  Stir it together and smush any big clumps of gelatin, don't worry about the small ones, they'll dissolve.
Place the pan over medium-high heat and stir occasionally, until it comes to a light boil. Stir constantly when the mixture boils harder.  When you can't stir the bubbles away, keep it on the heat for ~30 seconds and then remove from the heat.  Let the mixture sit for a few minutes so the foam/bubbles have a chance to go away, then carefully scoop the mixture into gummy bear molds.
Let the molds cool on the counter for about an hour, then place them in the fridge. Refrigerate until firm. To store, place gummy bears in an airtight container and refrigerate.
All images and text ©
.
Have you tried my other gummy bear flavors?  Check out the Orange Gummy Bears, Green Apple Gummy Bears, Blueberry Fruit Snacks, and Peach Mango Fruit Snacks!
.
I'm about to tear this guy's head CLEAN off!  Chompity chomp chomp.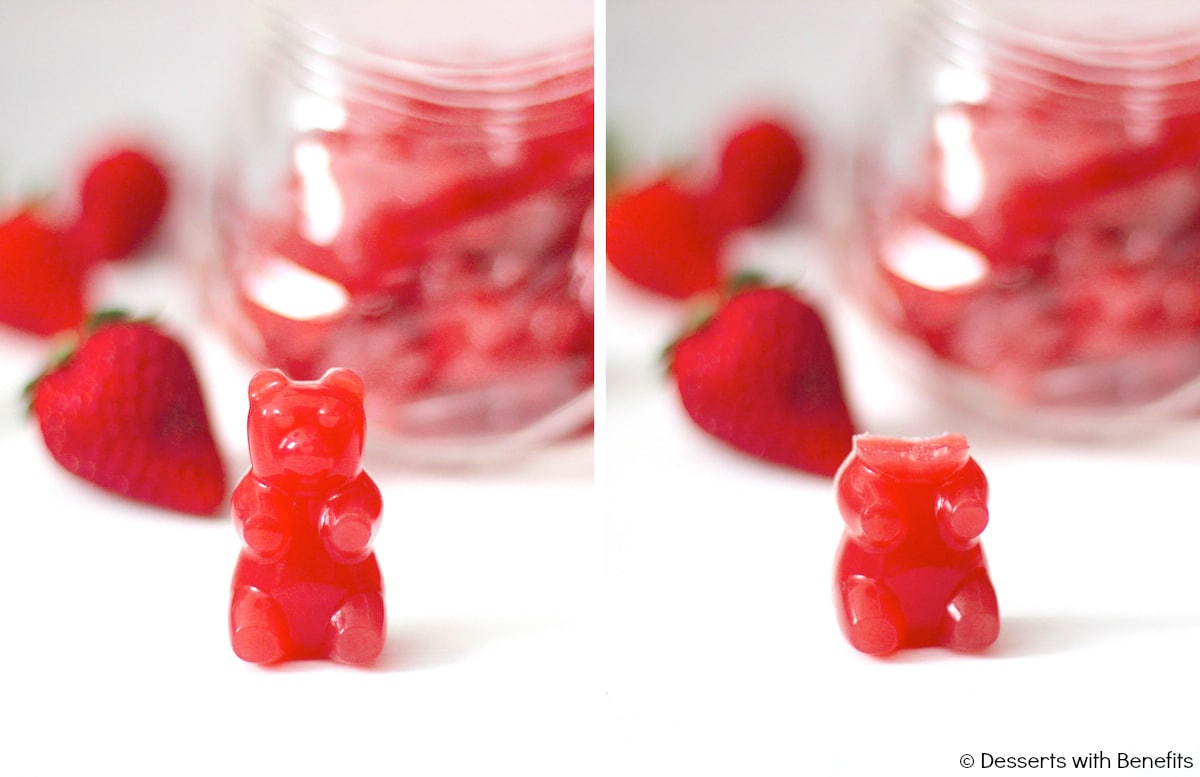 Life is good with a handful of these Healthy Homemade Gummy Bears!

.
With love and good eats,
.
– Jess
.