Healthy Snickerdoodle Dip
Healthy Snickerdoodle Dip!  Yes, you read that correctly.  This sweet, cinnamon-spiced dessert dip is thick, creamy, simple, and delicious.
Oh, and a little bonus?  It's refined sugar free, low fat, high protein, and gluten free.  It also happens to be made without any added sugar, cream cheese, or artificial whipped topping!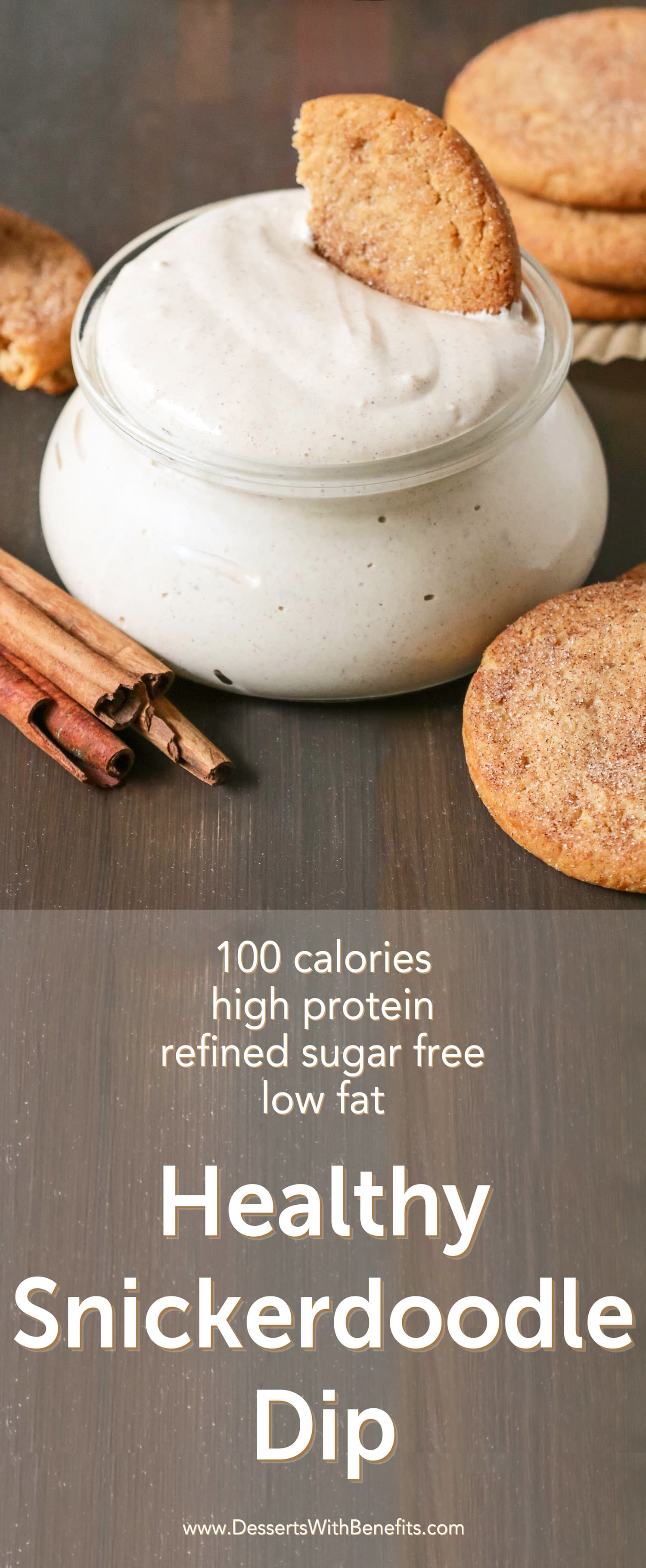 What is a Snickerdoodle?
Snickerdoodles are basically sugar cookies that are rolled in cinnamon-sugar before baking.  Chewy on the inside, crisp on the outside.  It's basically straight up heaven in cookie form, in case you were wondering.
They're sweet, they're simple, they're addicting…  and they're also filled with sugar, shortening (aka dangerous trans fats), and white flour.  Let's skip all that with this Healthy Snickerdoodle Dip!  This is just as delicious as the cookie, just in dippable form and made way better for you.  One spoonful and you'll have a hard time believing it's refined sugar free, low fat, and high protein.
Serve this Snickerdoodle Dip alongside fruit, such as strawberries and bananas, use it to dip Graham Crackers or Animal Crackers, maybe even spread it onto cinnamon-raisin toast or Banana Muffins.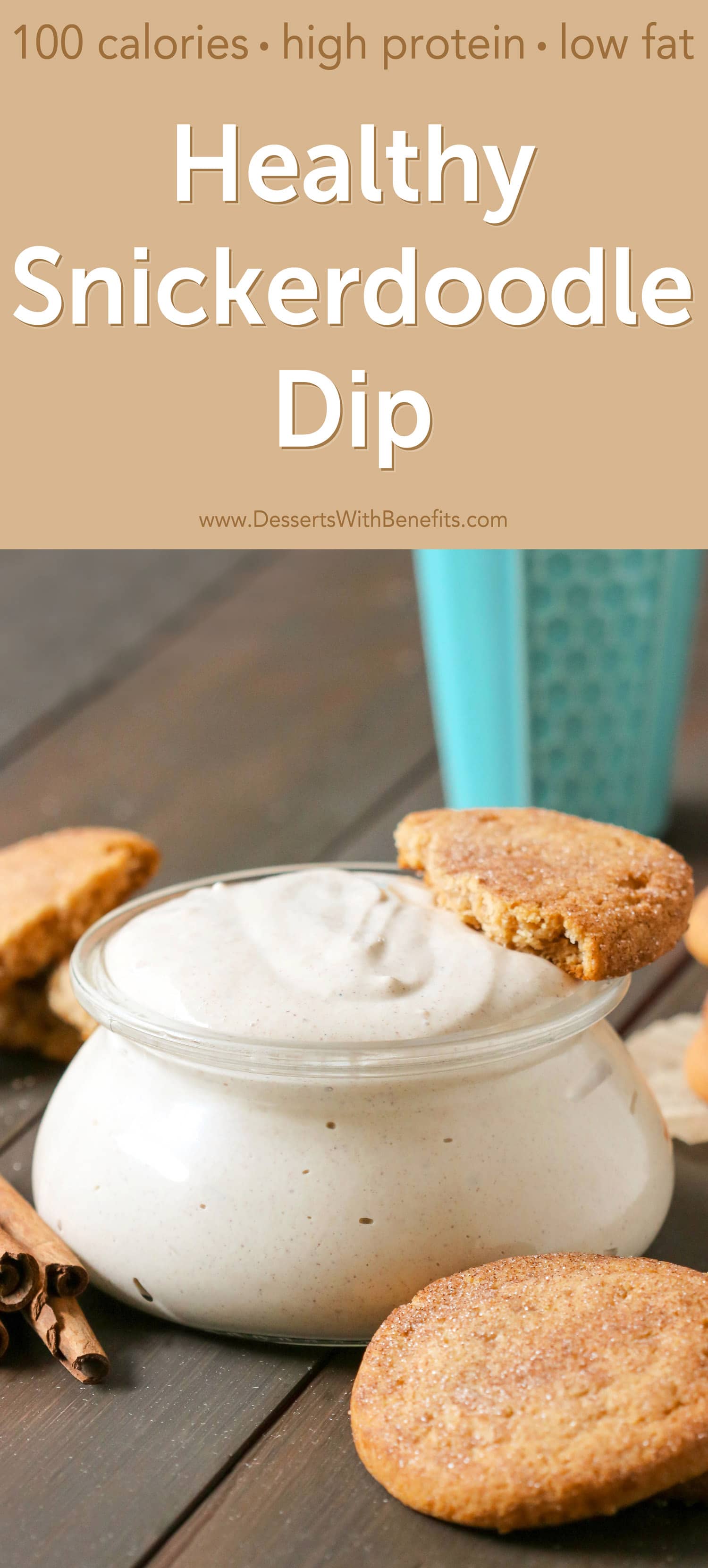 Healthy Snickerdoodle Dip
Prep Time: 10 minutes
Cook Time: 0 minutes
Total Time: 10 minutes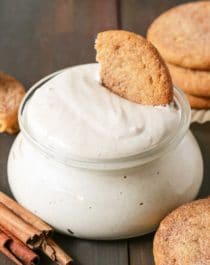 Fat per serving: 2
Calories per serving: 100
Ingredients:
16oz Low Fat Cottage Cheese
1 tsp Stevia Extract**
1 tsp Vanilla Extract
1 tsp Natural Butter Flavor
1 tsp Molasses
1 tbs Oat Flour
1½ tsp Ground Cinnamon
Directions:
Add all of the ingredients to a blender (I used my NutriBullet) and puree until completely smooth.
Serve immediately or refrigerate for later!
Notes:
If you want a super thick dip, increase the oat flour by 1-2 tablespoons!
**You can substitute the stevia extract with 2½ tbs Truvia Spoonable if you like.
All images and text ©
.
.
Here is the recipe's nutrition label:
I literally spent 20 minutes scraping every last bit of this out of the blender.  It's that good.  You'll do it too…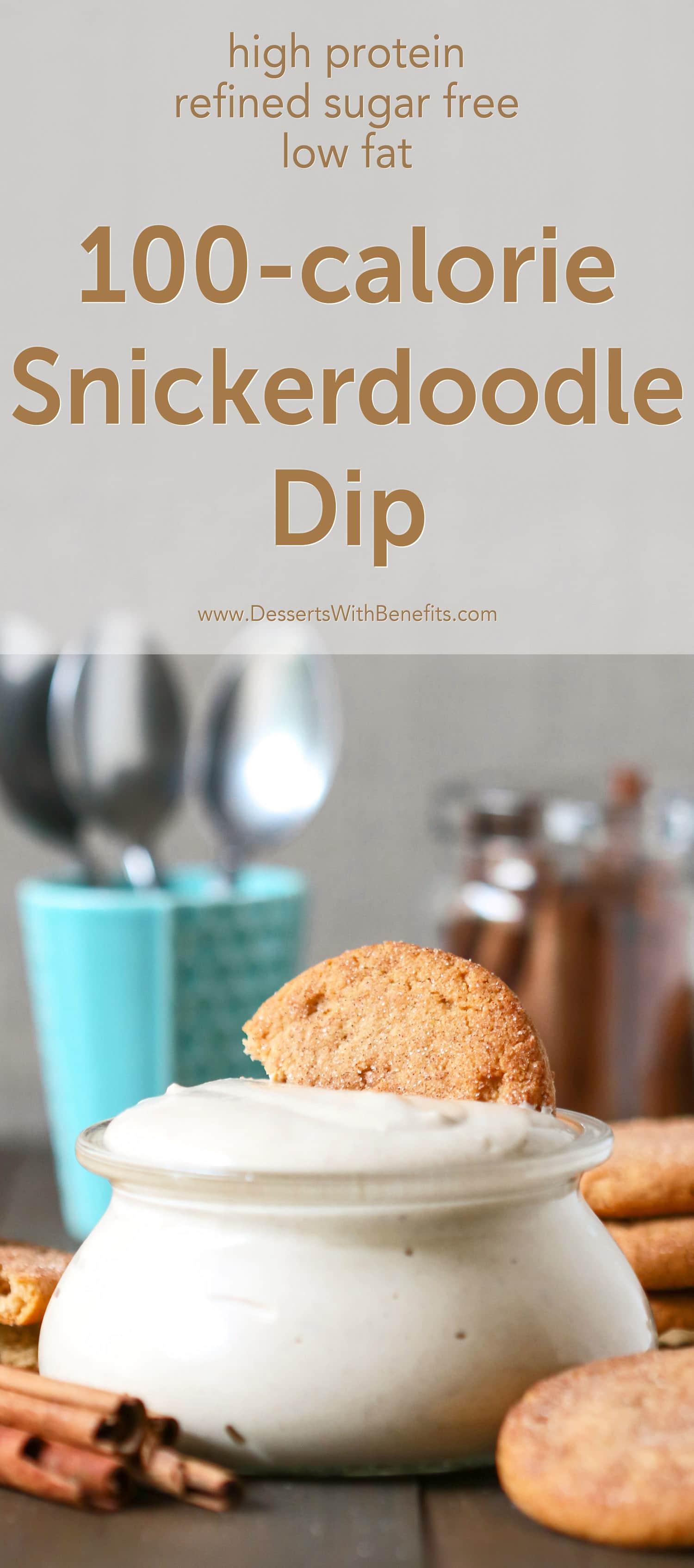 Keep your friends close, but this Snickerdoodle Dip closer.
It's great as a fruit dip, frosting, and sweet spread.  It's all-natural and made with wholesome ingredients that you can feel good about eating.  For realz.
Enjoy!
.
– Jess
.