Healthy Homemade Vanilla Pudding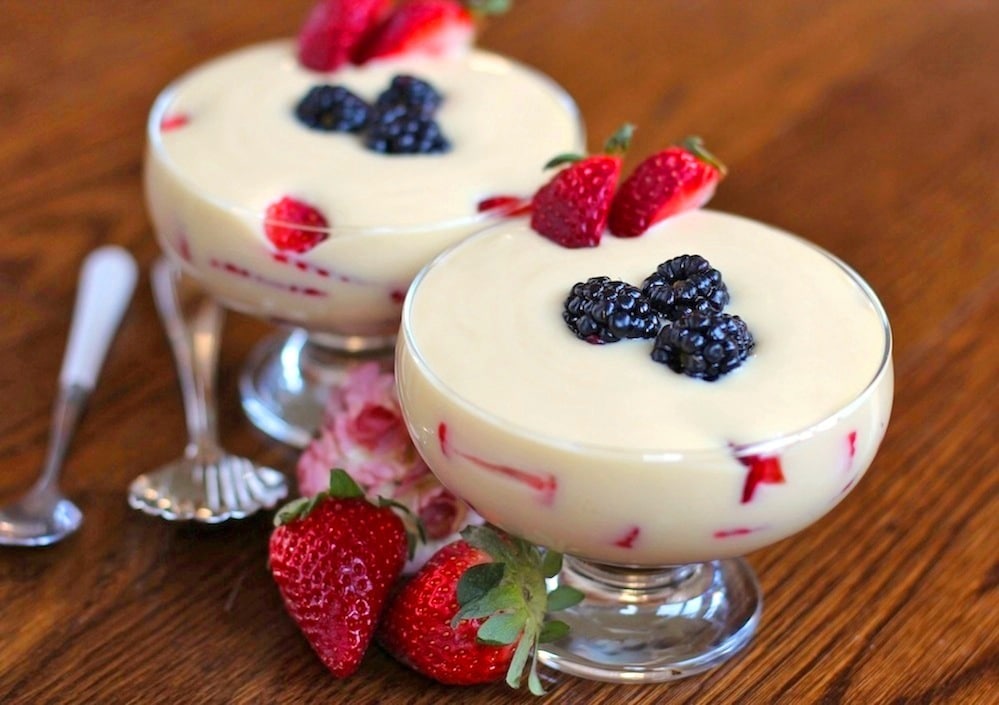 When I scooped a spoonful of this Healthy Homemade Vanilla Pudding and shoved it into my pie hole I was beyond shocked at how smooth, silky, creamy and flavorful it was.  I was really surprised at how much I liked loved this pudding, especially on the first trial.
I will never be afraid to admit that I am an amateur baker and absolute novice cook.  When it comes to baked goods and other desserts, I am a perfectionist, so that kind of explains my 9 trials to perfect a Healthy Red Velvet Cake and 14 trials to make a Single-Serving Chocolate Cake.  Quite embarrassing to admit, but also humbling  🙂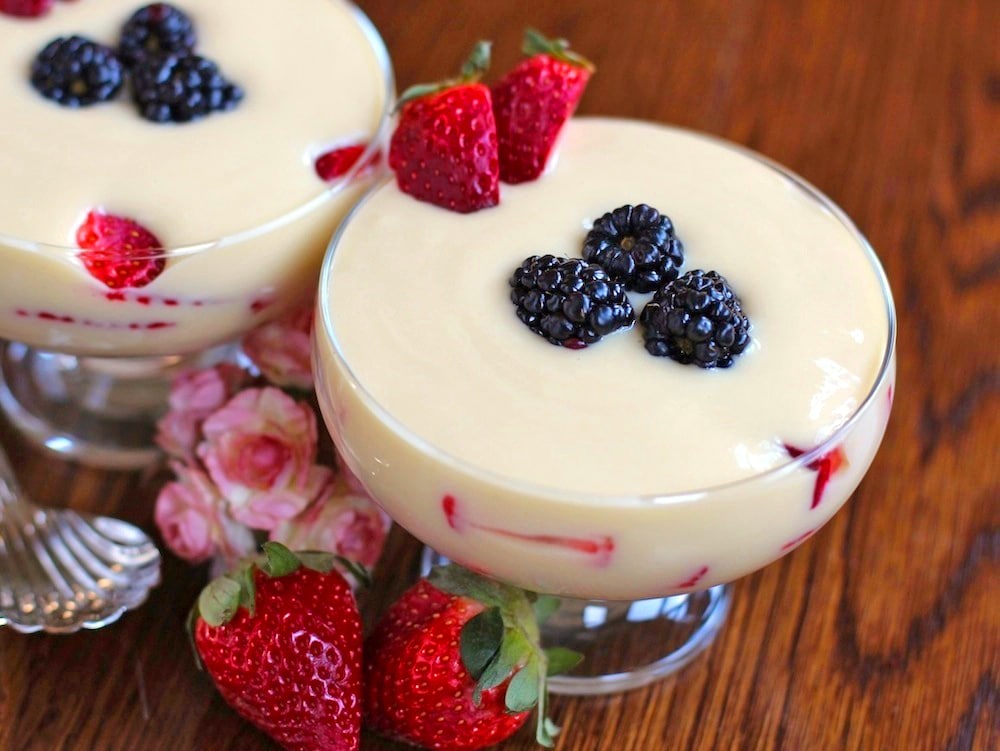 This Healthy Homemade Pudding makes those storebought puddings in those plastic little tubs taste like garbage (and once you read their ingredients you will realize that it IS garbage…  I am so ashamed that I used to eat that stuff allll the time).  The two puddings are not even in the same league, they are not comparable, that is how much better this homemade pudding is!
Healthy Homemade Vanilla Pudding (sugar free and low carb!)
Ingredients
2+1/4 cups Unsweetened Vanilla Almond Milk
6 Egg Yolks, room temp (preferably organic)
128g (2/3 cup) Granulated Erythritol (or dry sweetener of choice)
53g (1/3 cup) Corn Starch (preferably non-GMO)
1 tsp Vanilla Extract or Vanilla Paste
Instructions
In a large bowl, whisk together all of the ingredients.
Pour into a large pot and place over medium-low heat. Stir constantly.
Once mixture starts to thicken, whisk constantly.
When mixture gets really thick and pudding-like, remove from the heat and whisk vigorously to make sure there are no clumps and to incorporate air into the pudding.
Whisk in the vanilla extract/paste and pour into a large bowl, cover with plastic wrap TOUCHING the surface of the pudding, and refrigerate for 4 hours or overnight.
Notes
This recipe is: sugar free, low carb, gluten free!
Recipe adapted from: Epicurious
http://dessertswithbenefits.com/healthy-homemade-vanilla-pudding/
www.DessertsWithBenefits.com
I adapted this Healthified Vanilla Pudding recipe from a recipe off the Epicurious website, so I thought I would make a nutrition label comparison!  The Epicurious nutrition label is on the left,  the DWB nutrition label is on the right:
Hmm, here is just another reason to make the healthified vanilla pudding!  My recipe has:
130 less calories
less fat and saturated fat
zero grams of sugar (opposed to 26g in the other recipe, which is more than 2 tbs in a 1/2 cup serving)
I would gladly take two servings of my healthified pudding instead of just one bite of the other pudding.  The texture is creamy, the flavor is packed full of vanilla, it's sweet, it's satisfying…  it's perfect.
Make it.  Make it NOW!