Healthy Cannoli Dip
This super easy 4-ingredient Cannoli Dip is so sweet and creamy, you'd never know it's refined sugar free, fat free, low carb, high protein, and gluten free too!
This Healthy Cannoli Dip was loved by everyone — watch this dip disappear just as fast as you made it.  Paired along with some graham crackers, animal crackers, fresh strawberries, sliced bananas, mini chocolate chips, or all-natural rainbow sprinkles, this dip will poof into thin air in (much) less than an hour  😉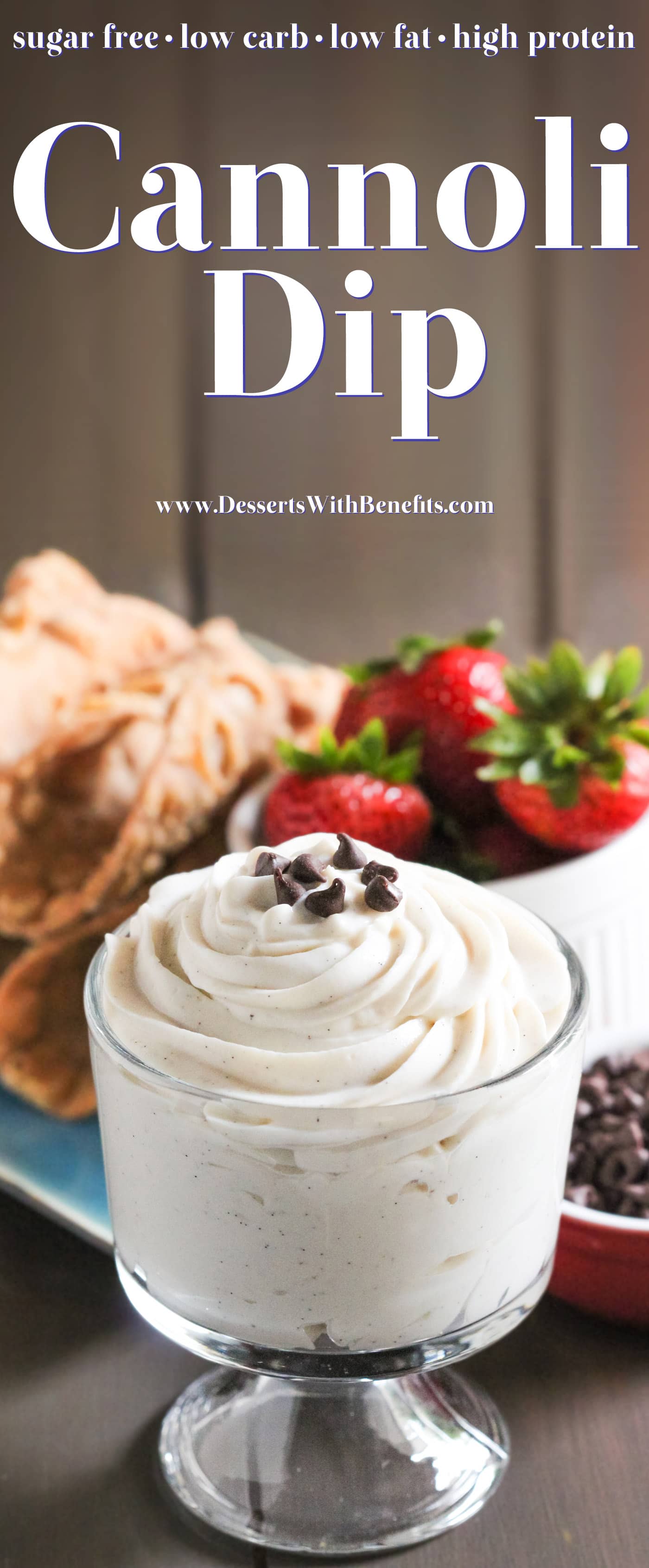 Healthy Cannoli Dip
Prep Time: 5 minutes
Cook Time: 0 minutes
Total Time: 5 minutes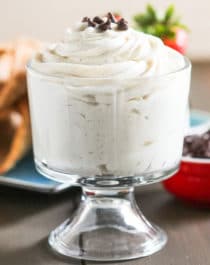 Calories per serving: 100
Ingredients:
Directions:
In a blender (I used my NutriBullet), add all of the ingredients and puree until very smooth.
Serve immediately with mini chocolate chips, chopped nuts, rainbow sprinkles, or spoons alone. Keeps in a tightly sealed container in the fridge for ~1 week.
Notes:
I got a great tip from reader, Amanda S., to add a bit of lemon zest or cinnamon to the recipe to make it more authentic.  What a great idea!
All images and text ©
.
.
Here is the recipe's nutrition label:
A generous serving of this dip has only 100 calories?!?  Not to mention, 12g of filling protein and NO added sugar???  Why yes, I'll take a second serving, please and thank you.
And did I mention this dip is perfect when served with coffee or espresso?  I'm literally going weak in the knees as we speak.

Next time I make this Healthy Cannoli Dip (all for myself, I'm not sharing next time around… duh), I'm going to use it as frosting.  Because that's completely appropriate.
But is it also appropriate to go skinny dipping in it?
I'm asking for a friend…  😉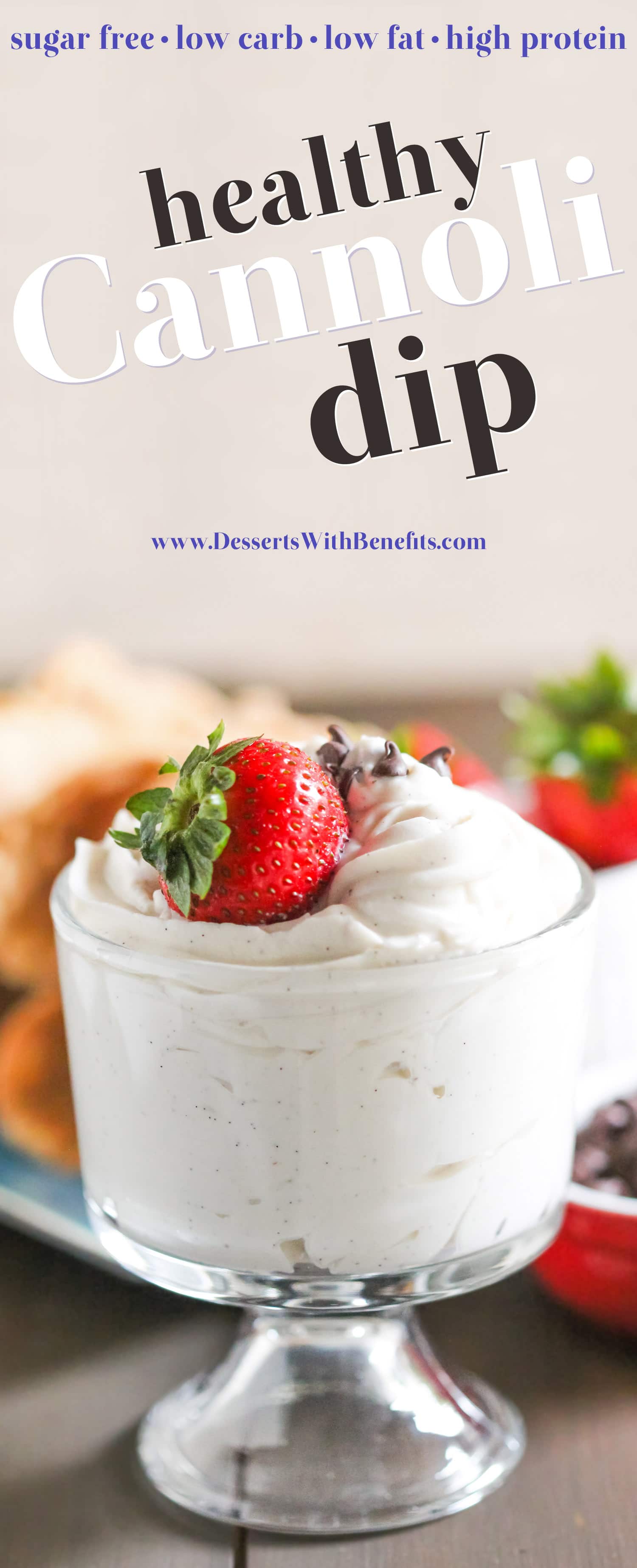 Enjoy!
.
With love and good eats,
.
– Jess
.