Healthy Homemade Pumpkin-Spiced Walnut Butter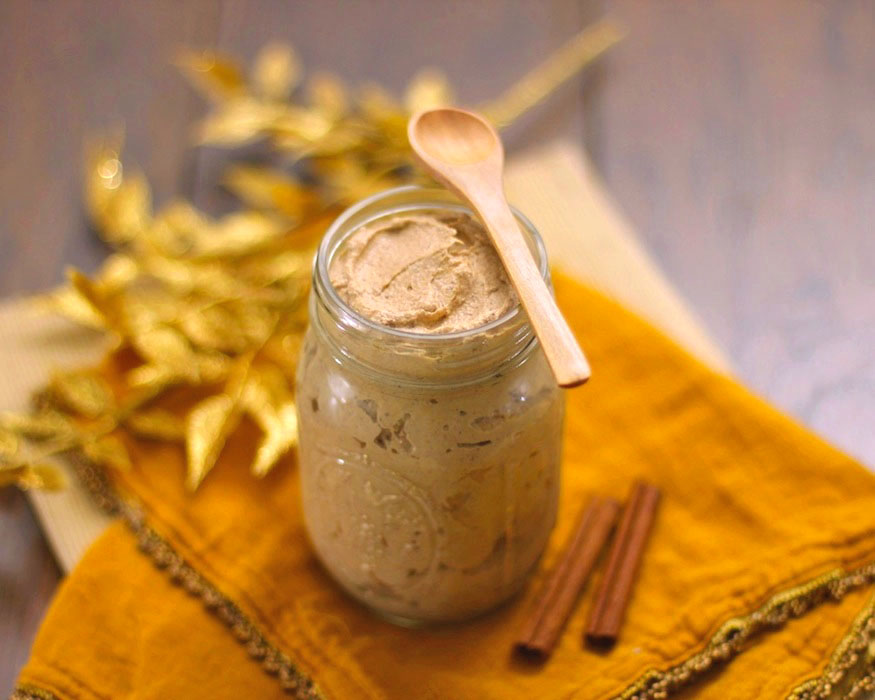 This Pumpkin Walnut Butter is the perfect spread for a healthy new year — it's creamy, it's sweet and it's full of flavor.  Pumpkin + cinnamon is a fantastic combination, kind of like how well peanut butter + jelly go together.  But take that pumpkin + cinnamon combo up a notch, add a hint of sweetness and a kick of walnuts, and now you have found a symphony of flavor!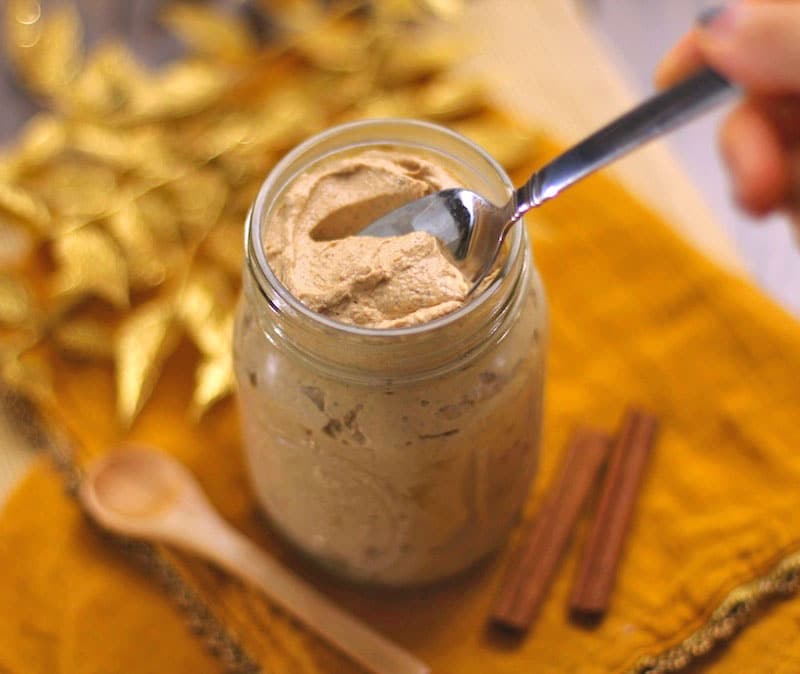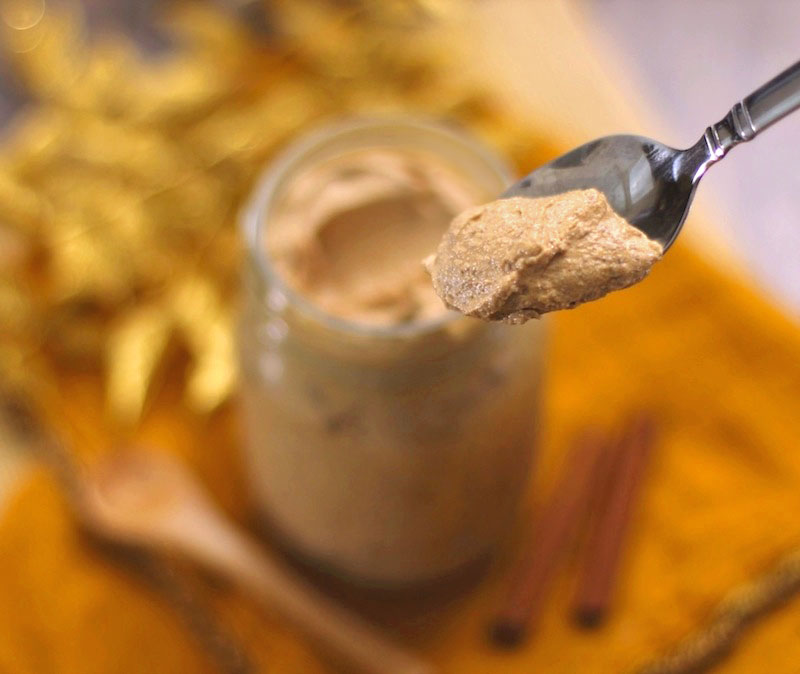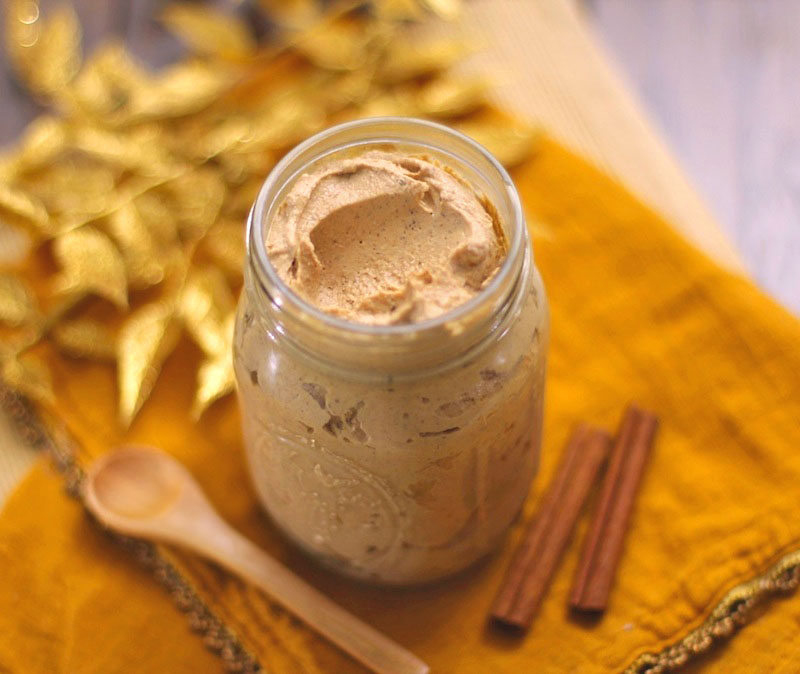 Mmmmmm  🙂
This smooth and creamy Pumpkin Walnut Butter is so rich and tasty you would never guess that it is 100% nutritious, refined sugar free, low carb and has HALF the calories of any typical nut butter.  Yup, you read that right.  This is a low calorie nut butter that also happens to taste delicious!
Healthy Pumpkin Walnut Butter (sugar free and low carb)
Ingredients
Instructions
In a large bowl, stir together all of the ingredients.
Give it a taste and add salt, sweetener and/or spices (like cinnamon or pumpkin pie spice) to your liking.
Scoop butter into sealable jars and refrigerate to store!
Notes
This recipe is: no bake, gluten free, sugar free, low carb, reduced calorie, reduced fat, vegan!
https://dessertswithbenefits.com/healthy-pumpkin-walnut-butter/
www.DessertsWithBenefits.com
As a reference, 2 tablespoons of natural peanut butter will have 180-200 calories and 16-18g fat.  Don't get me wrong, natural peanut butter is still a healthy option, but sometimes 2 tablespoons just isn't enough ya know?  😉
So go ahead and spread this Healthy Pumpkin Walnut Butter on anything and EVERYTHING — pancakes, waffles, toast, muffins, graham crackers…  I could go on forever but I should leave you to it  🙂  Make this ASAP!