Healthier Homemade Limoncello
Limoncello (pronounced like lee-moan-cheh-low) is an Italian sweet lemon liqueur that is often served chilled as a palate cleanser or after-dinner drink.  Sadly, most varieties that you'd find at the store aren't natural in the slightest.  Do you get sad when you're tryin' to get your drank on and see "FD&C Yellow No.5" or "Color Added" written on the label?  I know I do.  Well, suffer no more as I have made this Healthier Homemade Limoncello!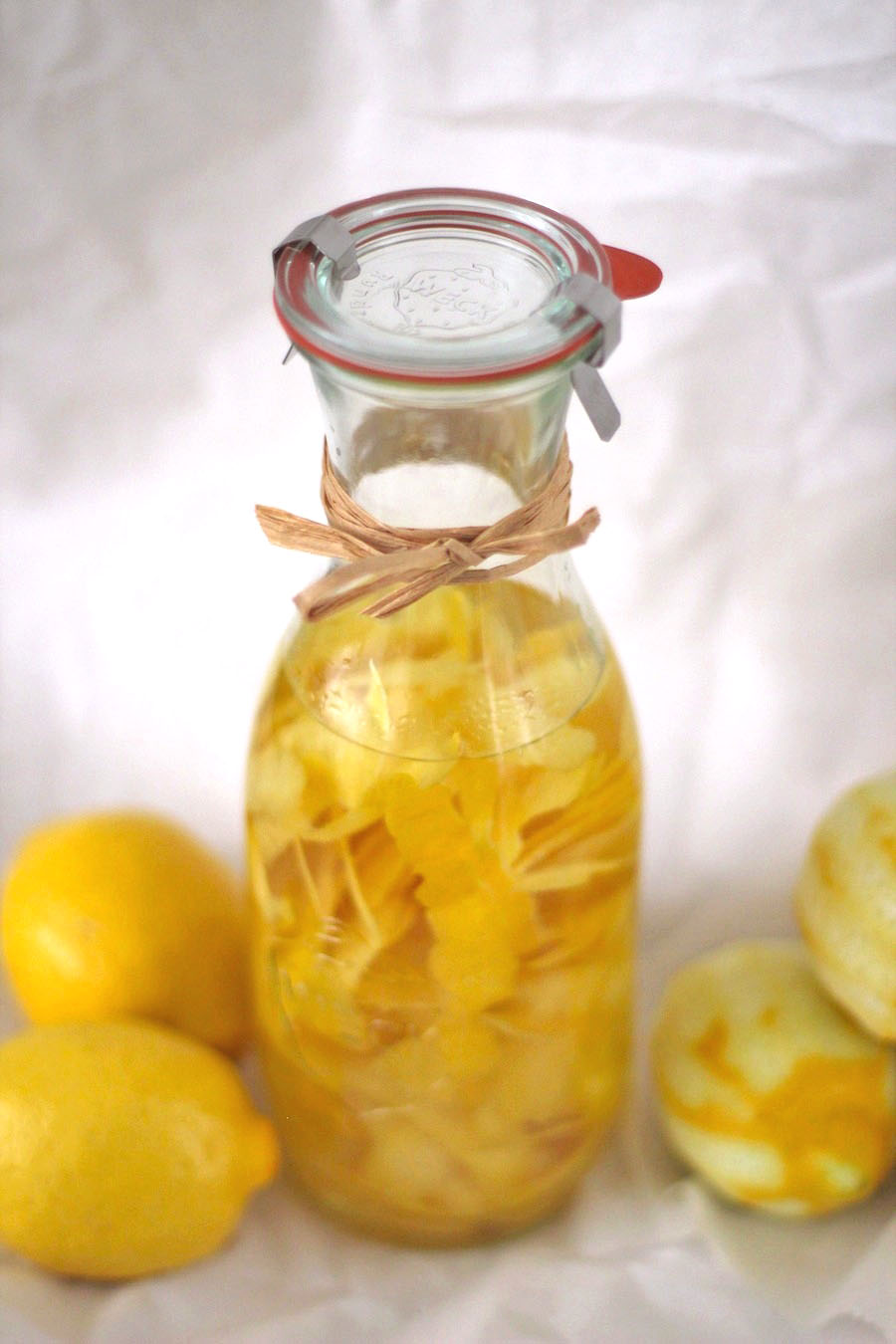 Unlike storebought varieties, this Healthier Homemade Limoncello is made without the artificial food coloring, corn syrup, and preservatives.
Yup, Limoncello JUST. GOT. BETTER.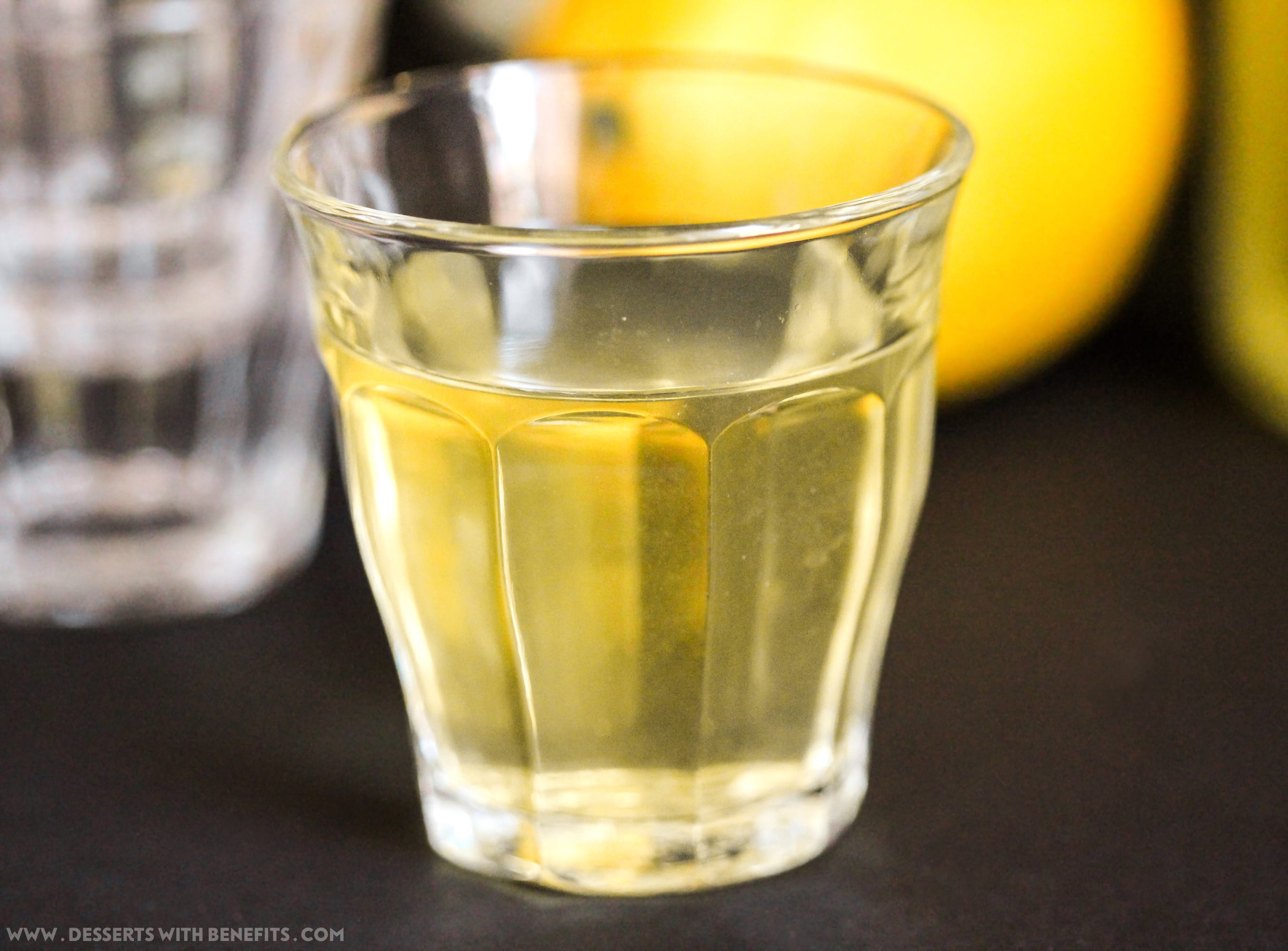 This homemade version is all natural, low calorie, refined sugar free, fat free, gluten free, AND vegan.  It sounds like I'm describing broccoli, but no, I'm talking about this DAMN GOOD lemon liqueur.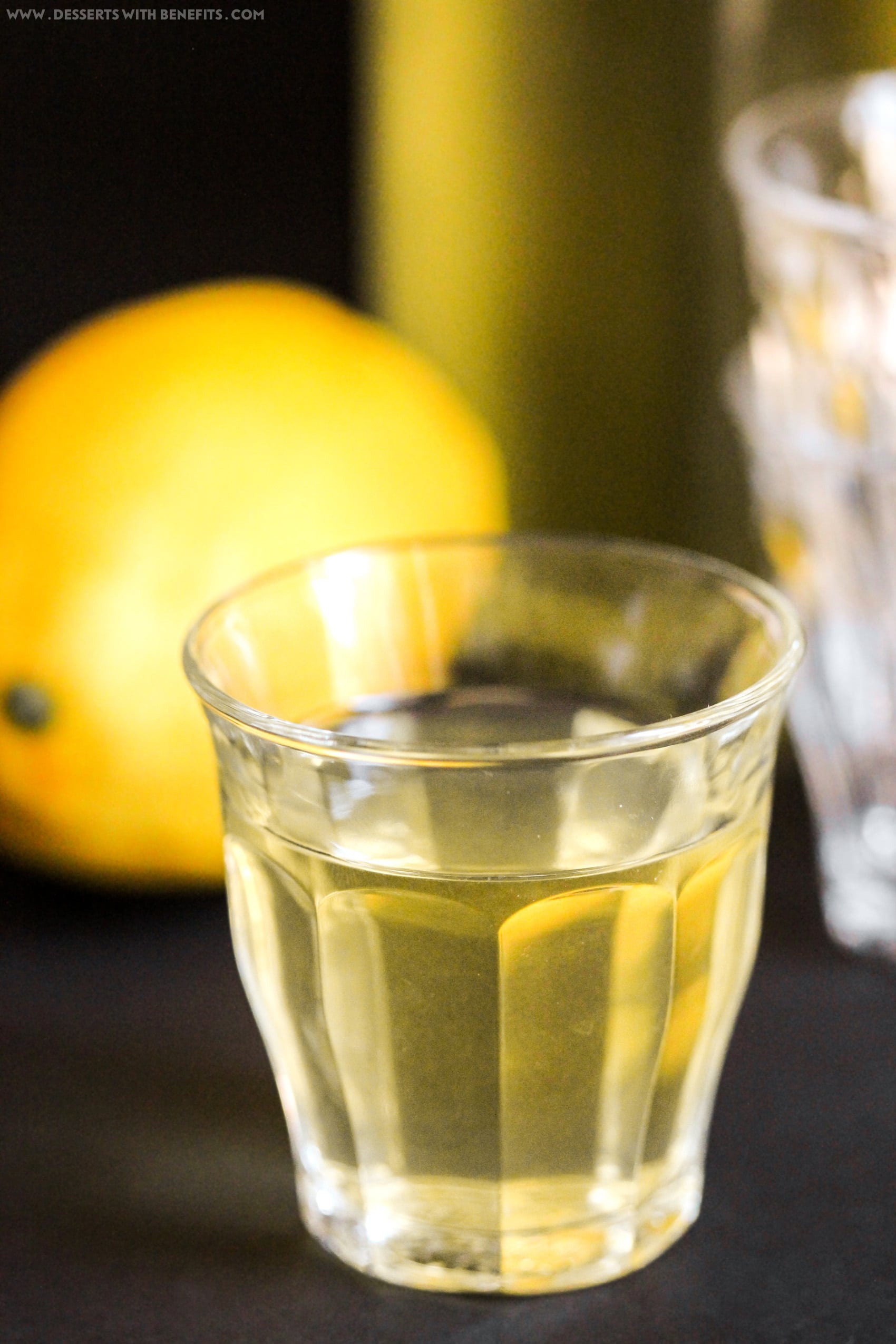 The only downside to this recipe is that it takes 20 days to make.  The lemons need to completely infuse the vodka with sweet, refreshing lemon flavor.  It's kind of like the lemons are "steeping."  But don't worry, those 20 days will be over soon enough.  Pour the finished Limoncello (aka liquid gold) into jars and refrigerate to store.
Buuuut you can totally drink some now because you waited 480 long hours for this moment!  Once you have a sip, you'll know that the wait is SO so worth it.  Trust me.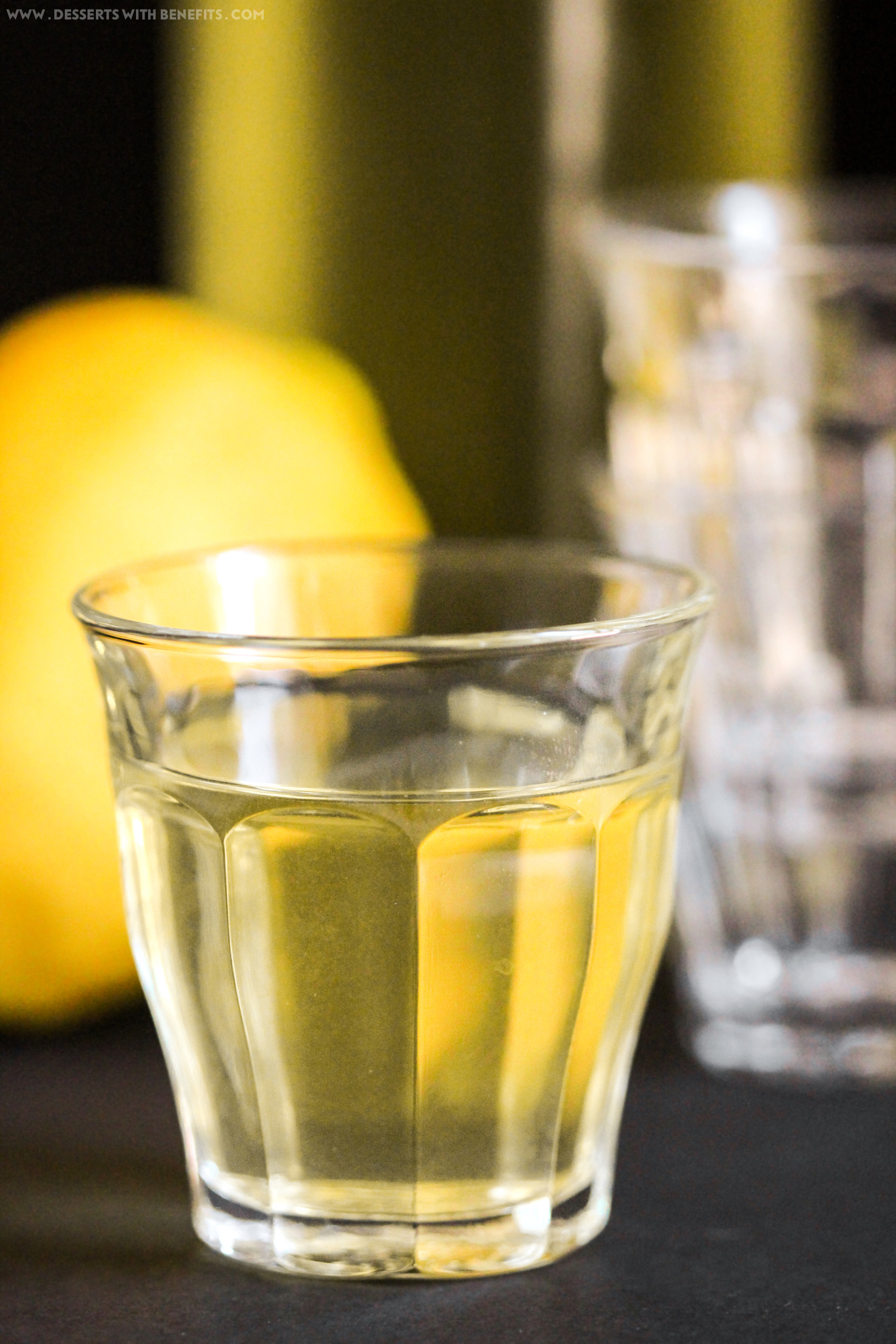 Healthier Homemade Limoncello
Prep Time: 30 minutes
Cook Time: 0 minutes
Total Time: 20 days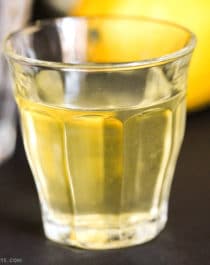 Fat per serving: 0g
Calories per serving: 40
Ingredients:
Directions:
Peel the lemons with a vegetable peeler (just enough to get the yellow skin off).  Place the peels in a very large jar (or a big old vodka bottle).
Pour in the vodka and water.  Seal tightly and store in the fridge for 20 days (no need to mix, shake, or stir).
Strain the mixture through a coffee filter, into a very large bowl.  Discard the lemon peels and the filter.
Whisk in the agave nectar, stevia extract, and lemon flavor.  Give it a taste and add more agave if you think it needs it.  Pour the Limoncello into jars and refrigerate to store.
All images and text ©
.
.
Here is the recipe's nutrition label:
If you were to compare 1oz of storebought Limoncello with 1oz of my Healthier Homemade Limoncello, you'd find that my homemade version has:
60 less calories
13g less carbs
12.5g less sugar
And it tastes just as amazing.  HAAAALLELUJAH!
Why yes, I will take another shot, please and thank you.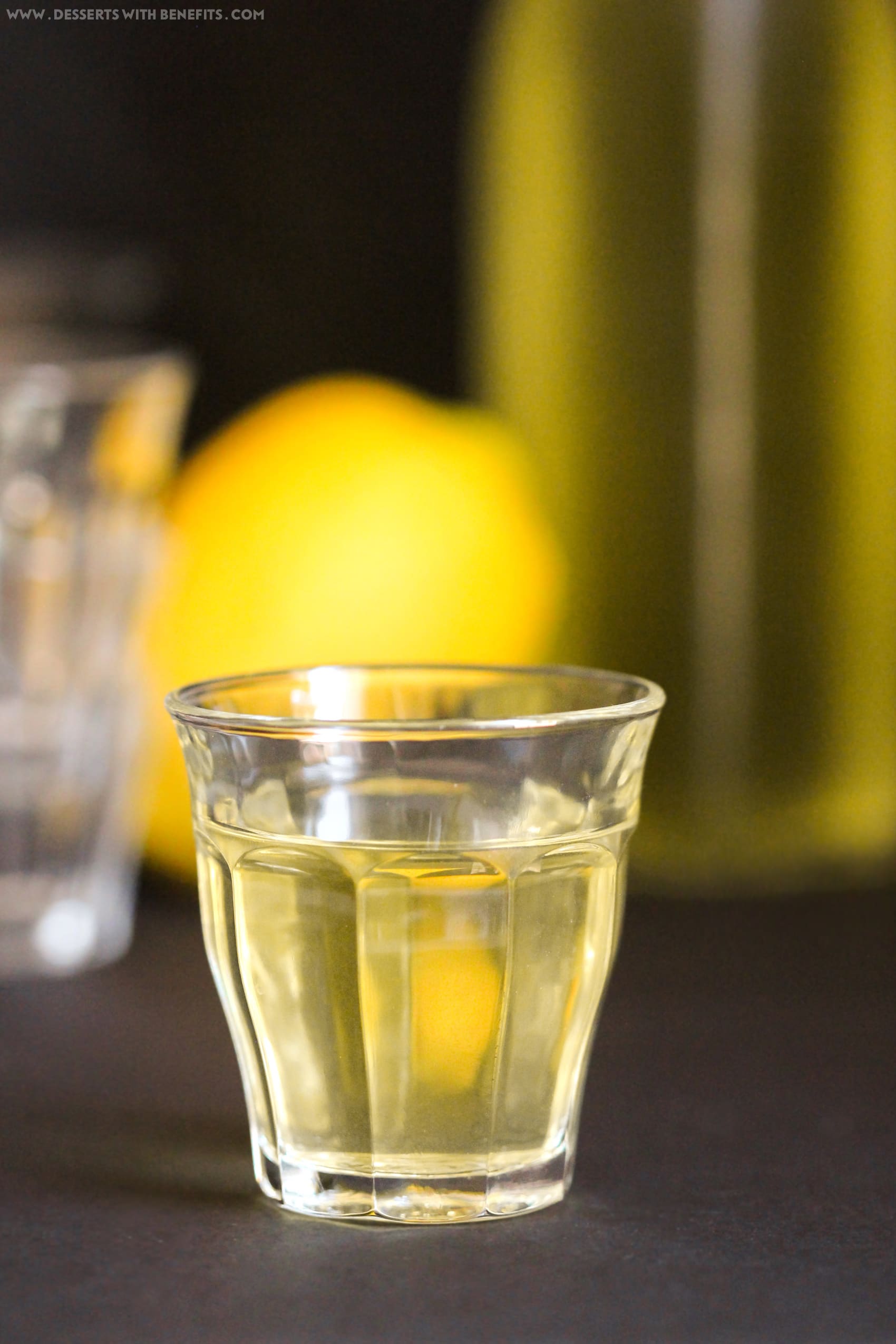 But really now, you should start a batch of this ASAP.  You never know when you may need it.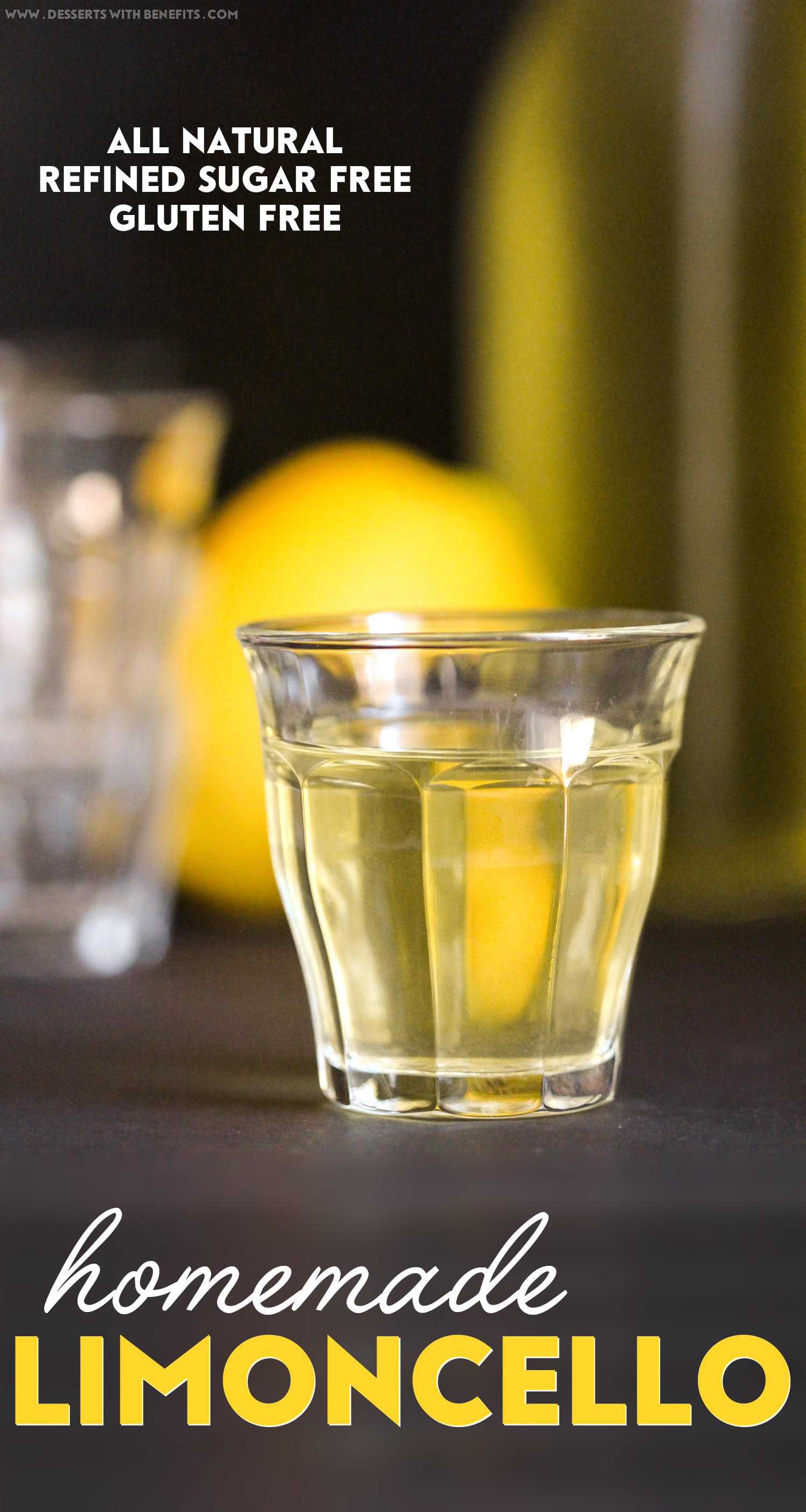 You will be sipping on this amazingness soon enough.  Bottoms up!
.
– Jess
.