Healthy Matcha Green Tea Milkshake
This Healthy Matcha Green Tea Milkshake has all the flavor and texture of regular milkshakes but without all the calories, fat, and sugar.
It's thick, creamy, sweet and naturally green from the matcha green tea powder…  no ice cream, sugary syrups or artificial food coloring needed whatsoever.
Oh, and it's only 100 calories!  *happy dances*
If you're a tea drinker, this Matcha Milkshake is for you.  Even if you're a coffee drinker (like me), this milkshake is STILL for you!  Did you know that tea has a little bit of caffeine in it?  Yup!  That means we can caffeinate ourselves with this…  and since it's a low dose, we won't get any jitters  🙂
*googly eyes*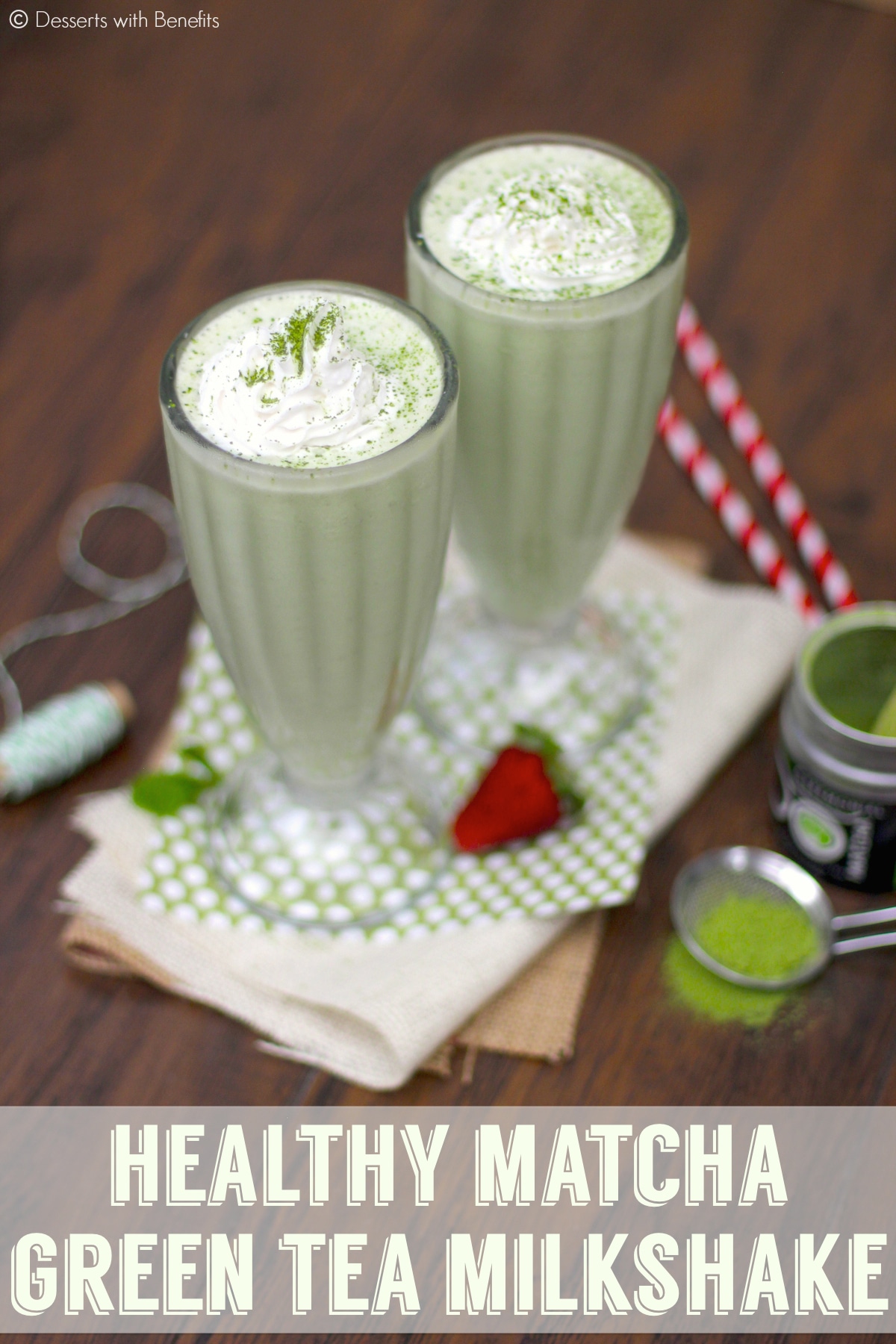 It's been really hot out lately so I've been making this Healthy Matcha Green Tea Milkshake nonstop for the last week.  I'm not the type of person who gets bored of repetitive meals, so when I'm in love with something, I pretty much make it every day until I'm sick of it.  Or if I run out of ingredients and I'm too lazy to go to the grocery store again (like with my Carrot Cake Milkshake and my Cherry Milkshake) 😉
Healthy Matcha Green Tea Milkshake
Prep Time: 10 minutes
Cook Time: 0 minutes
Total Time: 10 minutes
Fat per serving: 2.5
Calories per serving: 100
Ingredients:
Directions:
Add all of the ingredients to a blender. Puree until smooth.
Serve with all natural whipped cream (avoid brands that use hydrogenated oil, I use Soyatoo Rice Whip) and an extra dash of matcha!
All images and text ©
.
I really like the combination of matcha + almond so sometimes I add a spoonful of Almond Butter to the recipe.  You can use any nut butter you like, really, like cashew butter, Walnut Butter, Macadamia Butter, etc.  I wouldn't recommend peanut butter, sunflower butter or soy butter though, because those flavors don't pair well with matcha and they will overpower the overall flavor.
Here is the recipe's nutrition label:
A 100-calorie milkshake?!?  Yeah, time to chug, chug, chug  😉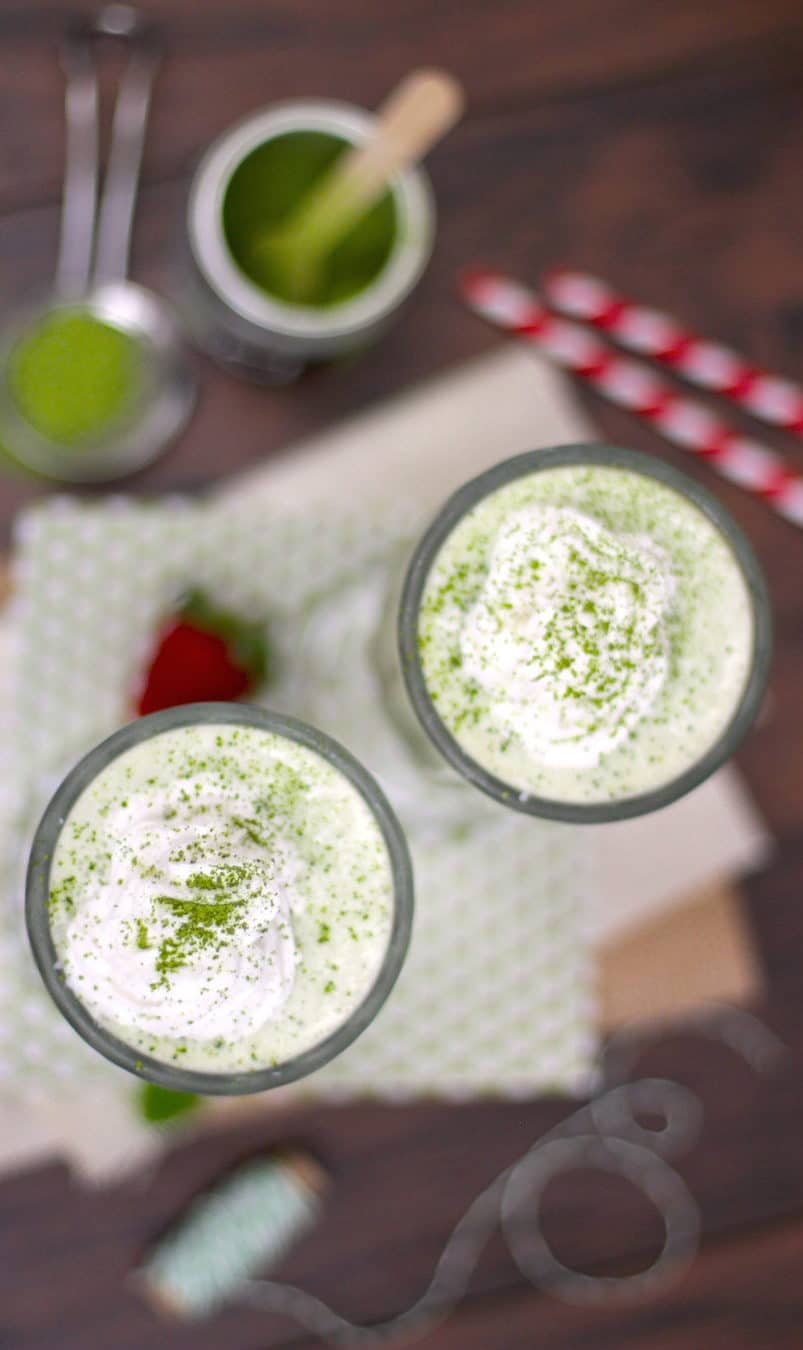 Enjoy!
.
With love and good eats,
.
– Jess
.