Healthy Homemade Dark Chocolate Almond Butter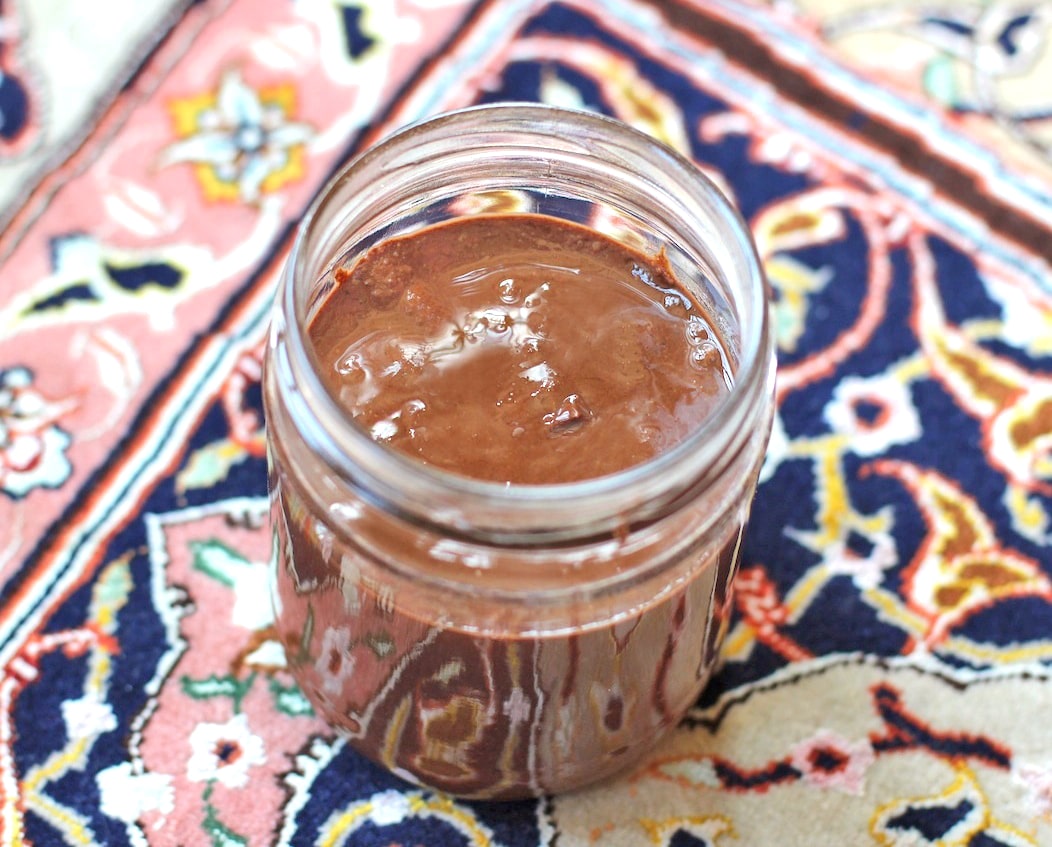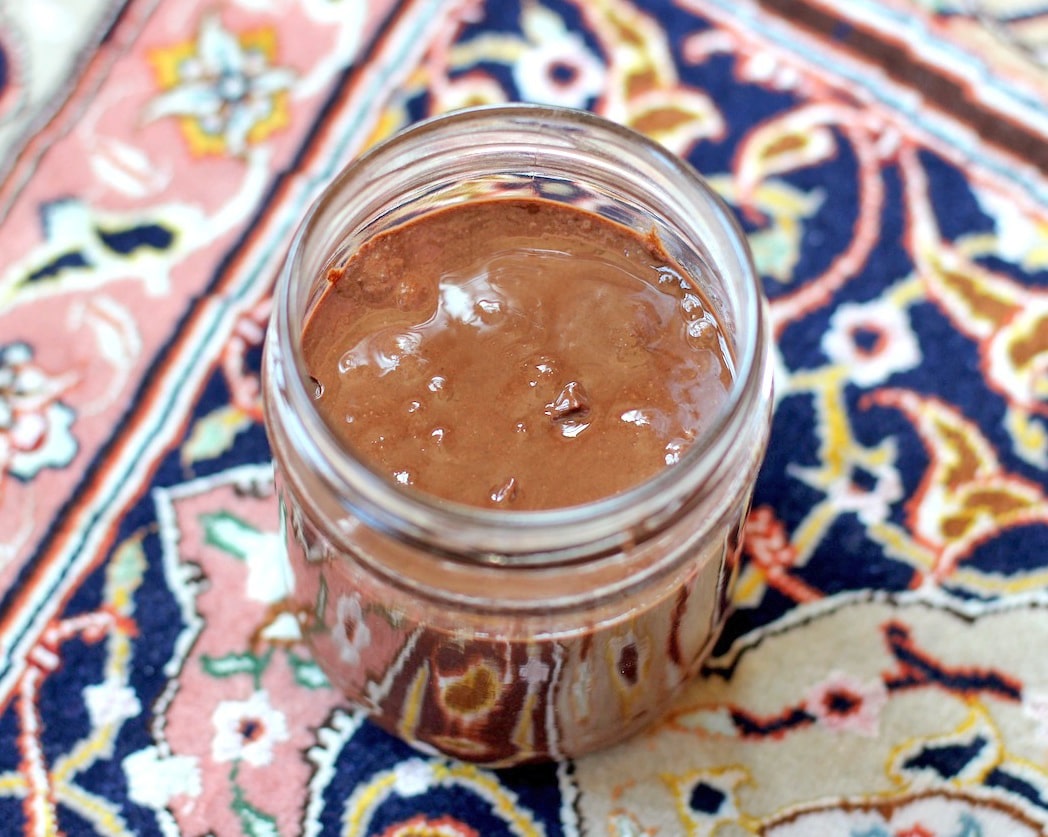 My heart, and all the love that lies inside it, definitely belongs inside a jar of peanut butter.  When I go to the grocery store, I'm drawn to the nut butter section.  Even if I don't need to restock the peanut butter section in my pantry, I like to look at the perfectly stacked jars and all the different brands.  I read the jars' labels, check out the differences in nutrition facts, and see where the peanuts are grown.  It's crazy how much peanut butter can vary.  But then my eyes were drawn to the other jars.  White Chocolate Peanut Butter?  Chocolate Hazelnut Butter?  Cinnamon Raisin Peanut Butter?  What?  Like, I've seen you for a while, but now you're multiplying and pushing my all-time-love off to the side!
I picked up a jar of Chocolate Almond Butter.  In about three seconds of questioning it, I wanted it.  I first picked up a jar of Maranatha, but it contained milk and soy and sadly had to put it back.  I then picked up Justin's Nut Butter but I wasn't feeling the whole "2 teaspoons of sugar in 2 tablespoons of nut butter" thing…  so I grabbed a jar of the basic natural peanut butter (even though I totally didn't need it) and checked out.  On my drive home, I was making my own Chocolate Almond Butter recipe in my head.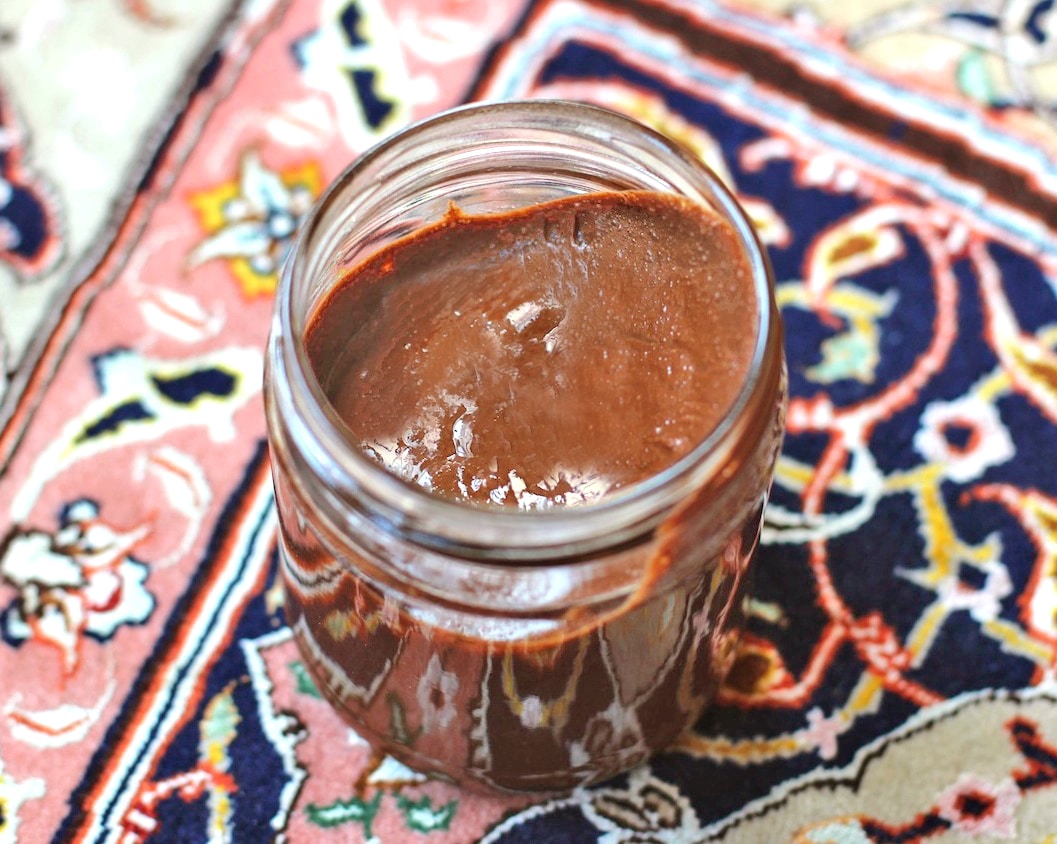 The second I stepped through my front door I dropped my grocery bags and walked straight to the pantry.  I grabbed the ingredients I needed and got started.  In just 10 minutes, I was awarded with this sweet and chocolatey (yet sugar free and allergy free) buttery goodness!
Dark Chocolate Almond Butter delicious on:  CHOCOLATE PANCAKES!
Dark Chocolate Almond Butter delicious between:  GRAHAM CRACKERS!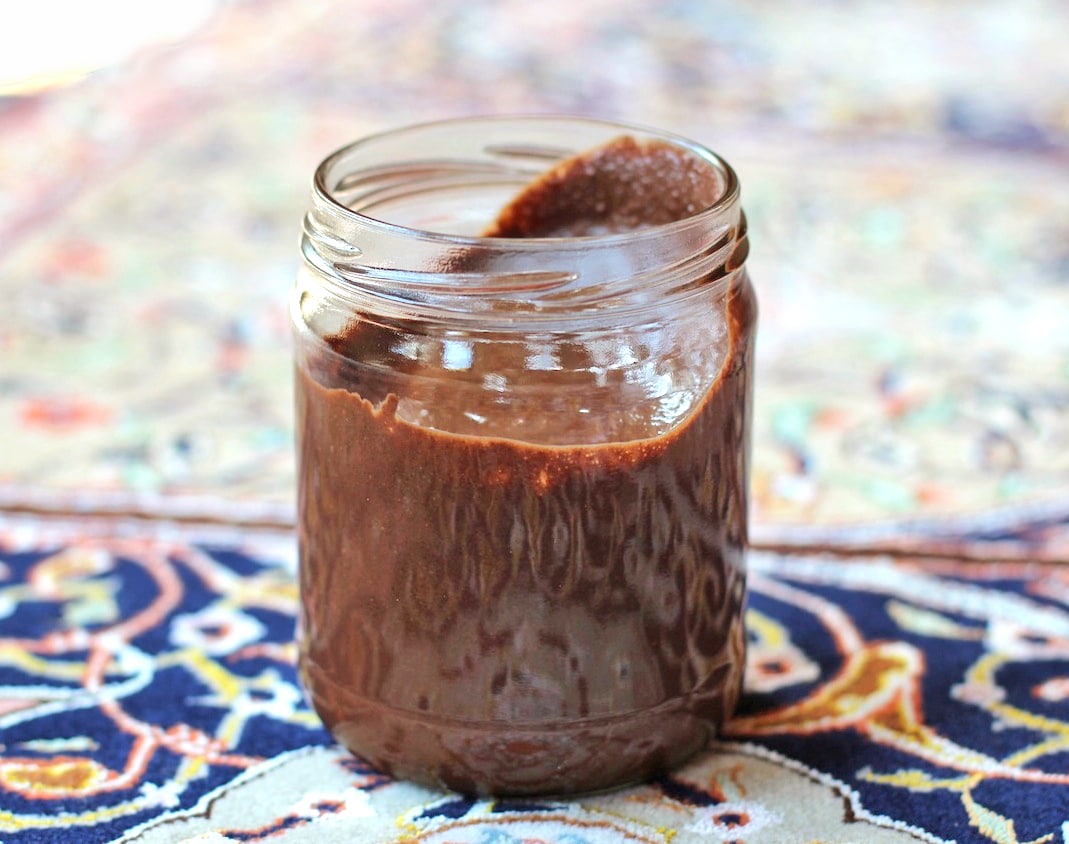 Dark Chocolate Almond Butter delicious on:  ANYTHING and EVERYTHING!
Like a spoon.
Healthy Homemade Dark Chocolate Almond Butter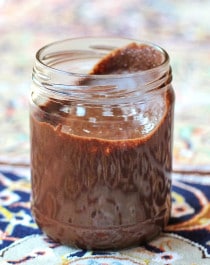 Ingredients:
Directions:
In a large bowl, stir together all of the ingredients.
Scoop into a jar, seal tightly, and refrigerate to store. When you want to soften it, microwave it at 10-second intervals until spreadable.
All images and text ©
.
I decided to compare my homemade chocolate almond butter to the brands I see at the store every time I gawk at the ever expanding nut butter section.  Every time I pass by I want to grab about seven jars and put them in my shopping cart, but every brand will contain sugar, dairy and/or soy…  I'm trying to cut out sugar and am allergic to the other two.
My recipe's nutrition label is on the left,  Maranatha's nutrition label is on the right:
The left nutrition label?  Clearly the BEST  😀
I know, I'm bias, but really now… mine is the best.
Oh yeah, and don't worry, my heart (and finger spoon) still belongs in that peanut butter jar…
.
With love and good eats,
.
– Jess
???
.
Be sure to follow @DessertsWithBenefits on Instagram!  If you try this recipe, make sure to snap a picture of it, tag me @DessertsWithBenefits, and hashtag #DessertsWithBenefits.  I'd love to see it and feature you on #FanFaveFridays!
.