Healthy Homemade Peanut Butter Cups
GUESS WHAT I DID LAST WEEK??  I made Peanut Butter Cups.  Healthy Homemade Peanut Butter Cups!
Totally nutritious, sugar-free, low-carb, gluten-free and guilt-free.  Soooo I obviously ate like, four in a row 😉
And I sure loved sharing the eats with you here and here on Twitter.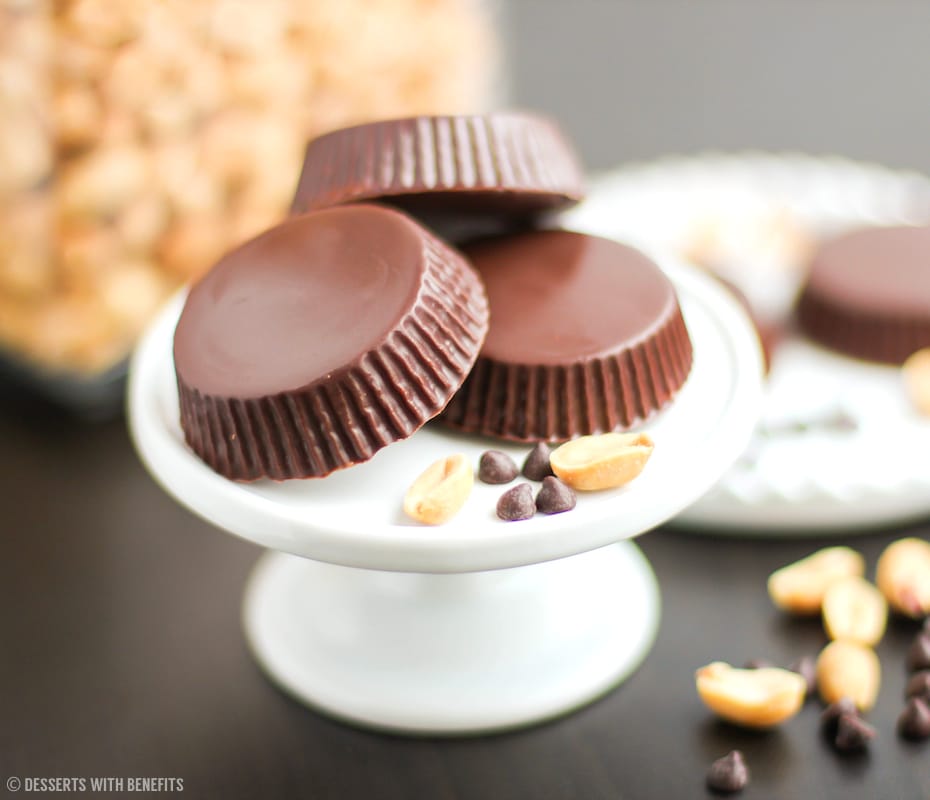 These DIY Peanut Butter Cups will restore your faith in everything — the super creamy peanut butter filling, the rich and sweet milk chocolate coating…  it's like comfort on top of comfort.
You know, for those extra tough days  😉
These are comforting, rich, sweet and decadent — just like the storebought version — but without the excess calories, fat, sugar and strange additives (PGPR) and preservatives (TBHQ).
You know, I can resist some things but definitely not these Healthy Homemade Peanut Butter Cups.
Far from it.
I had a hard time NOT eating every single one of these in five seconds flat…  ummm, I kinda finished them all the same day I made them…
But that's not a problem, they're healthy and totally guilt-free  😉

It's pop quiz time:
Question:  What's better than one Peanut Butter Cup?

Answer:  TWO Peanut Butter Cups!
… Or four  😉
Take it from me — always keep a batch of these on hand!
Why?
In case of emergencies, duhhh.
.
Healthy Homemade Peanut Butter Cups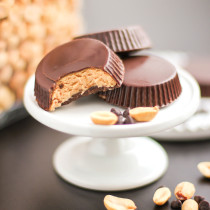 Ingredients:
No-Sugar-Added Milk Chocolate
Powdered Erythritol
Peanut Flour
Salt
Plain, Nonfat Greek Yogurt
Directions:
Notes:
I originally wasn't going to share the recipe here because I worked so incredibly hard on publishing 
Naughty or Nice
.  But, I understand not having a recipe here can be frustrating.  So, I'll meet you halfway...  how does that sound?  I'll show you all the ingredients I use in the recipe.  That way, you can determine on your own whether or not the cookbook is for you!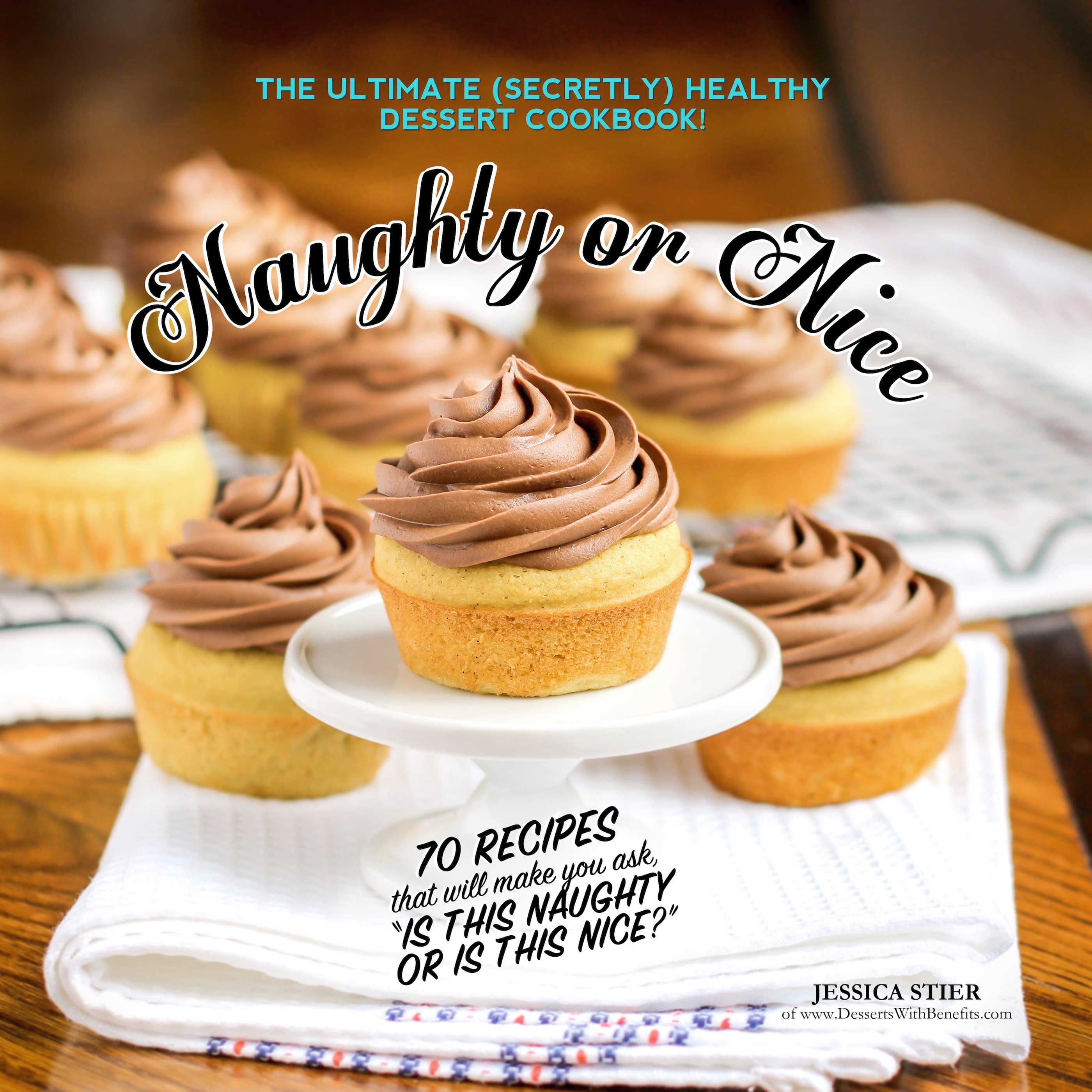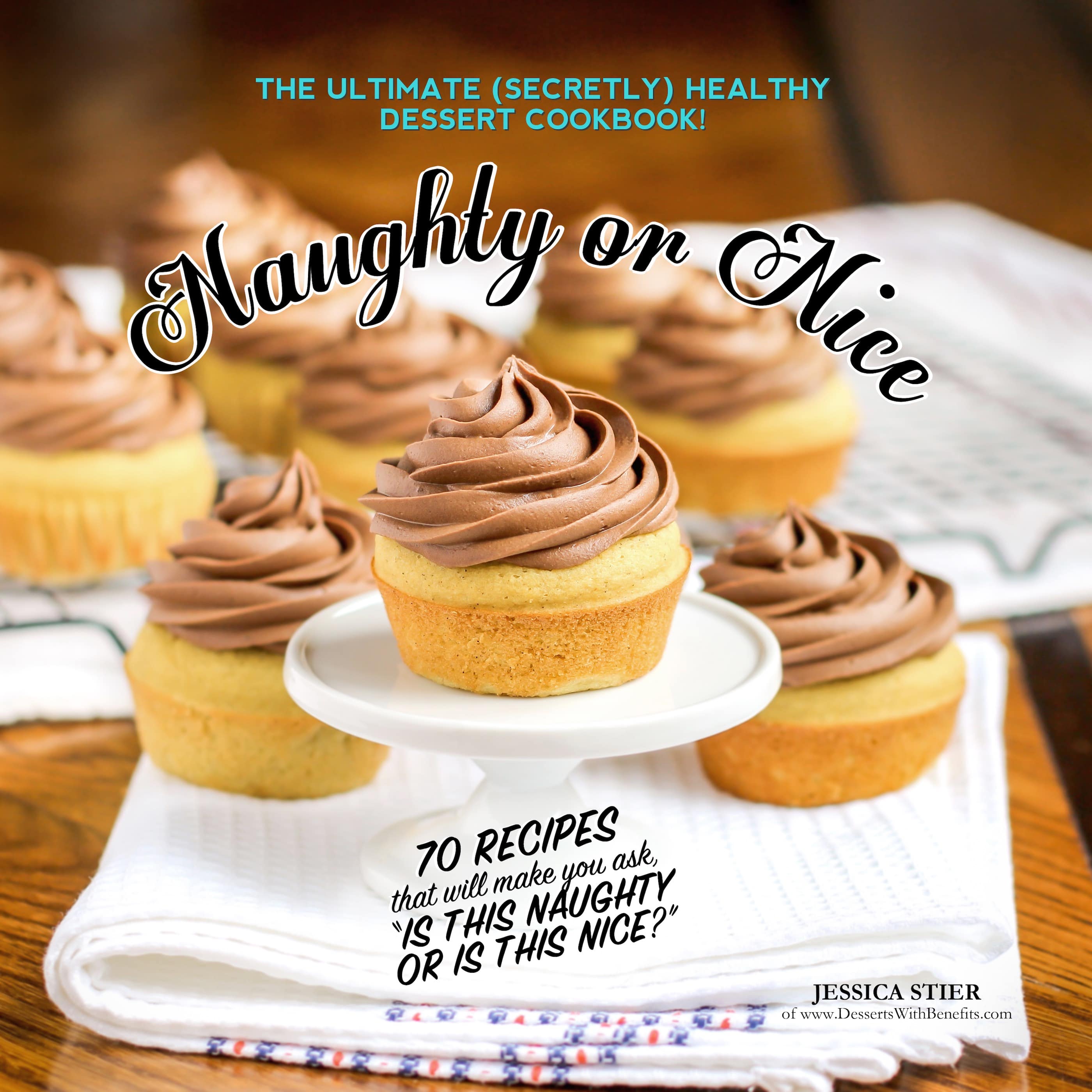 .
With love and good eats,
.
– Jess
🎂🍴💕
.