Healthy Homemade Peanut Butter Cups
GUESS WHAT I DID LAST WEEK??  I made Peanut Butter Cups.  Healthy Homemade Peanut Butter Cups!  Totally nutritious, sugar-free, low-carb, gluten-free and guilt-free.  Soooo I obviously ate like, four in a row 😉
And I sure loved sharing the eats with you here and here on Twitter.
These Homemade Peanut Butter Cups will restore your faith in everything — the super creamy peanut butter filling, the rich and sweet milk chocolate coating.
It's like comfort on top of comfort.  You know, for those extra tough days.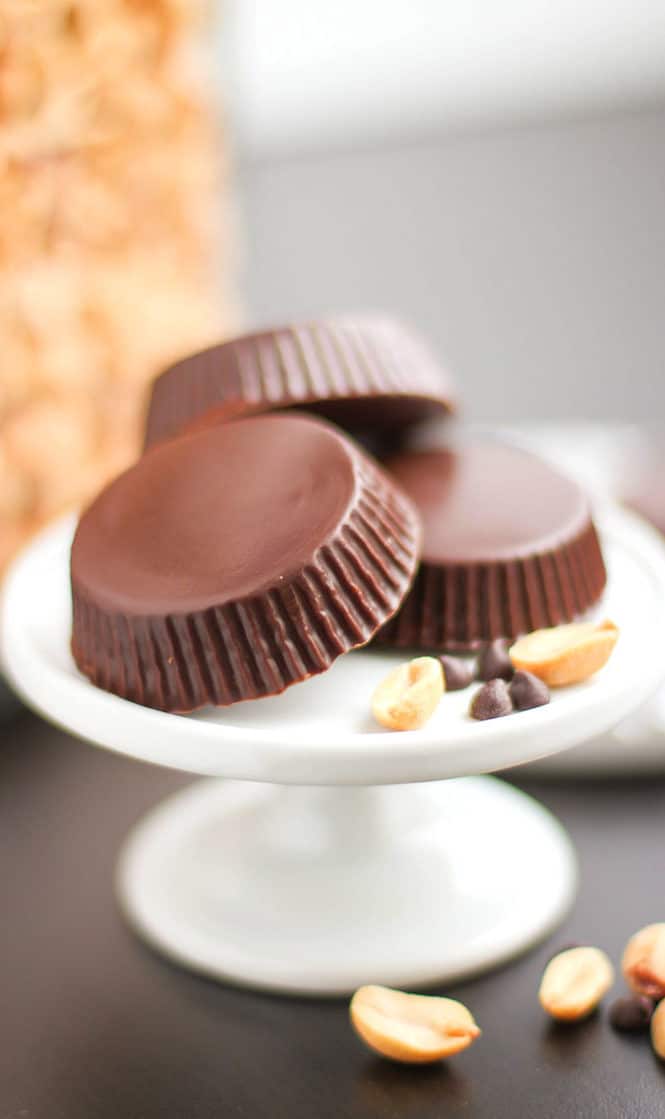 These are comforting, rich, sweet and decadent — just like the storebought version — but without the excess calories, fat, sugar and strange additives (PGPR) and preservatives (TBHQ).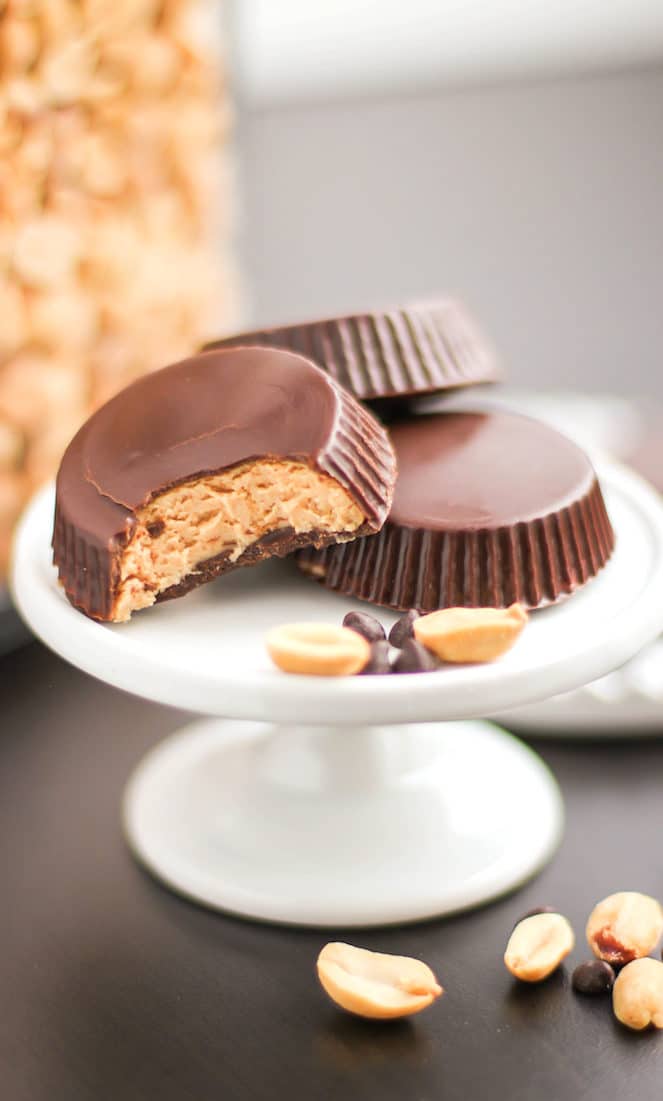 You know, I can resist some things but definitely not these Healthy Homemade Peanut Butter Cups.  Far from it.
I had a hard time NOT eating every single one of these in five seconds flat…  ummm, I kinda finished them all the same day I made them.  But that's not a problem, they're healthy and totally guilt-free.

It's pop quiz time:
Question:  What's better than one Peanut Butter Cup?

Answer:  TWO Peanut Butter Cups!
… Or four  😉
Take it from me — always keep a batch of these on hand!  Why?  In case of emergencies, duhhh.
Healthy Homemade Peanut Butter Cups
Prep Time: 45 minutes
Cook Time: 0 minutes
Total Time: 45 minutes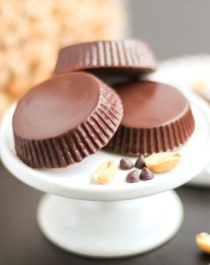 Fat per serving: 6g
Calories per serving: 80
Ingredients:
No-Sugar-Added Milk Chocolate
Salt
Plain, Nonfat Greek Yogurt
Directions:
Notes:
I originally wasn't going to share the recipe here because I worked so incredibly hard on publishing Naughty or Nice.  But, I understand not having a recipe here can be frustrating.  So, I'll meet you halfway…  how does that sound?  I'll show you all the ingredients I use in the recipe.  That way, you can determine on your own whether or not the cookbook is for you!
All images and text ©
.
.
Enjoy!
.
Be happy.
Live fully.
Feel naughty, eat nice.
.
– Jess
.