Healthy Key Lime Cheesecake
This Healthy Key Lime Cheesecake tastes like Key Lime Pie but in CHEESECAKE form!  Each bite is sweet, refreshing, and delicious, you'd never suspect it's sugar free, gluten free, and high protein.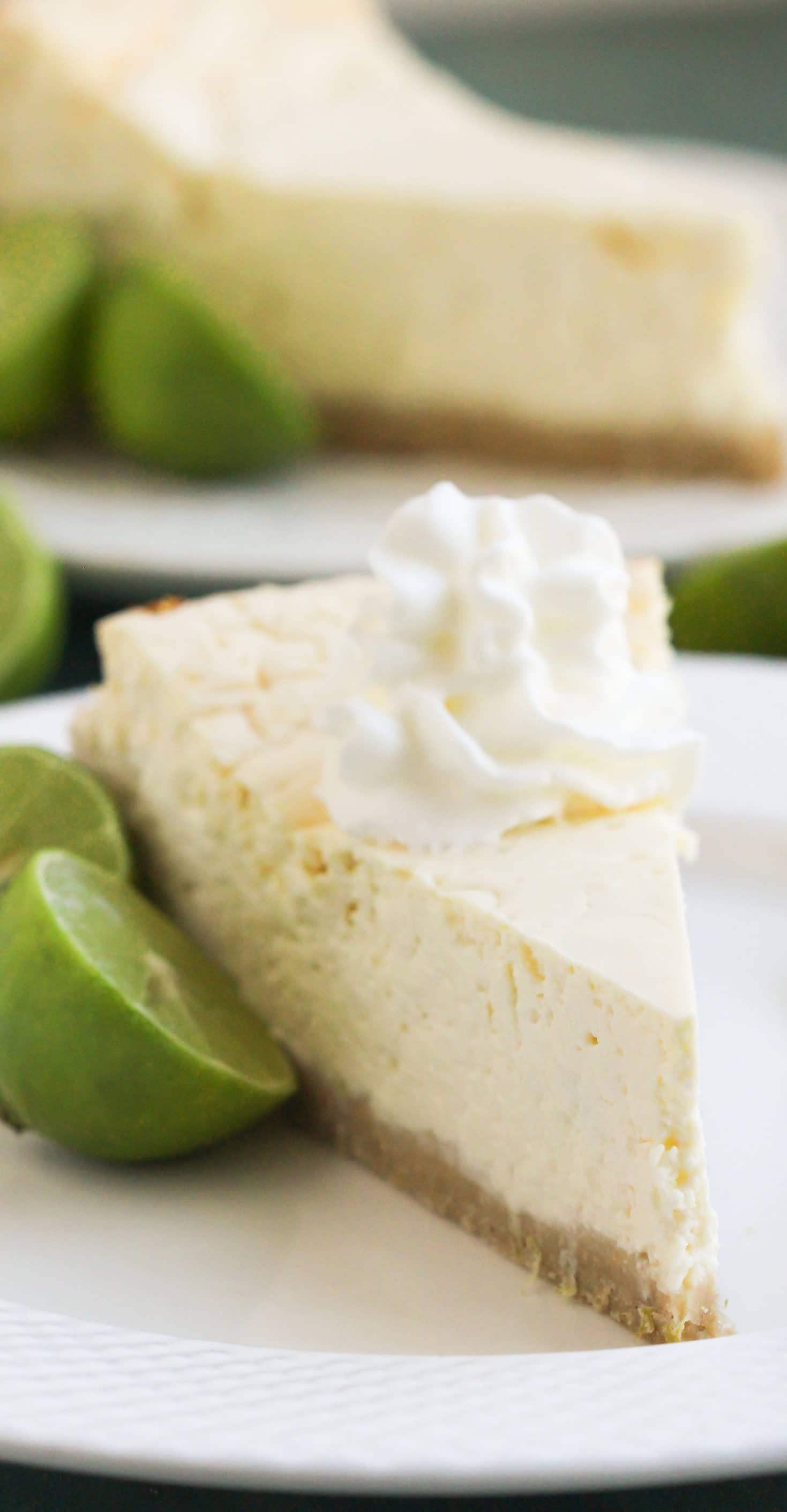 In an attempt to make my Key Lime Pie a little bit more decadent, I made this beyond freaking amazingly delicious Key. Lime. Cheesecake.
I hope that description made sense?
My point?  This cheesecake is the bomb and you need to make it.  NOW.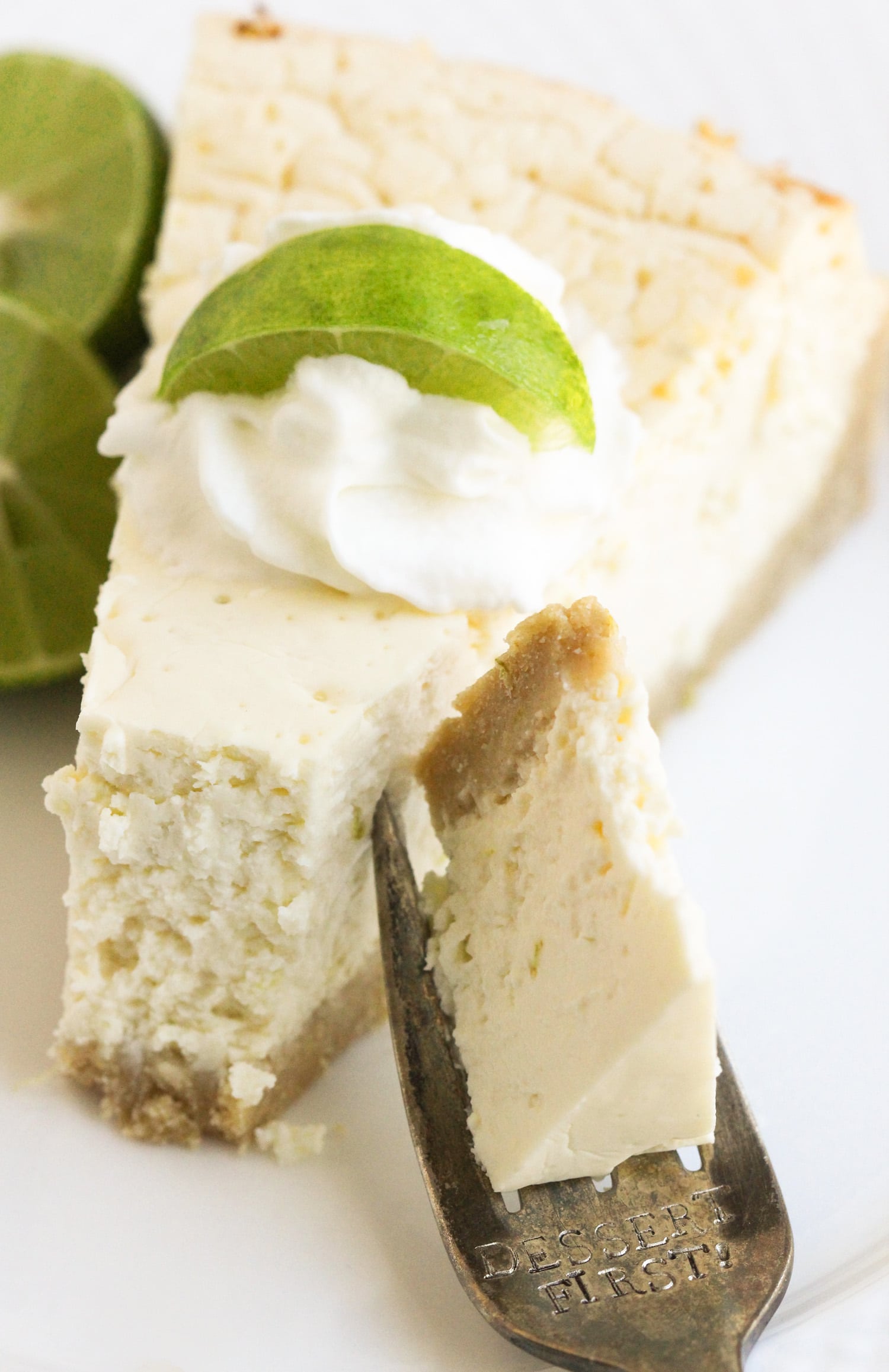 This cheesecake is a unique upgrade to the typical Key Lime Pies you would find at a bakery, which contain a ton of egg yolks and sugar from the sweetened condensed milk.
This Healthy Key Lime Cheesecake is so thick, so rich, and so creamy.  It's perfectly sweet and tangy, it seriously doesn't taste sugar free, low calorie, high protein, or gluten free in the slightest.  This Key Lime Cheesecake also happens to be a jaw-dropping crowd pleaser, which I know from personal experience.
Healthy Key Lime Cheesecake
Prep Time: 30 minutes
Cook Time: 80 minutes
Total Time: 2 hours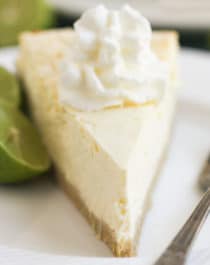 Fat per serving: 11
Calories per serving: 210
Ingredients:
Animal Cracker Crust:
¼ tsp Salt
~½ cup Unsweetened Vanilla Almond Milk
Cheesecake Filling:
24oz Plain, Nonfat Greek Yogurt
8oz Neufchâtel Cream Cheese, room temp (or ⅓ Less Fat Cream Cheese)
5 Large Eggs
1 tbs Stevia Extract
1 tbs Key Lime Zest
⅔ cup Key Lime Juice
Directions:
Preheat the oven to 350 degrees Fahrenheit and prepare a 9″ springform pan with parchment paper.  Place a sheet of parchment paper on the springform base, then close the springform "ring" onto the base, tightly trapping the parchment paper.
In a large bowl, stir together the animal cracker crumbs, salt, and almond milk.  It should look like a dough.  Press the mixture into the prepared pan and set aside.
In a stand mixer bowl fitted with a whisk attachment, add the yogurt and cream cheese.  Mix on medium speed until completely smooth.
Reduce the speed to low and add one egg at a time.  When completely smooth, add the stevia and key lime zest.
Bake the crust you set aside earlier in the oven for 14 minutes.  While that bakes, finish off the filling.
Finally, add the key lime juice to the mixer to whisk until the crust is done baking.
Take the crust out of the oven, then pour in the cheesecake filling.  Bake for 1 hour and 15-20 minutes.  Let cool at room temperature, then cover and refrigerate overnight.
The next day, slice, serve, and enjoy!
The recipe above is my revised recipe. I originally posted a Key Lime Cheesecake recipe back in 2013 but felt like it could use some work on the texture.  Just in case you wanted to see the previous recipe and/or the changes I made, I'm providing the old recipe here:
Graham Cracker Crust: (Yields an 8″ Cheesecake)

1¾ cups Graham Cracker Crumbs
¼ tsp Salt
3 tbs Coconut Oil, melted
2 tbs Unsweetened Vanilla Almond Milk
1 tsp Natural Butter Flavor

Cheesecake Filling:

2½ cups Plain, Nonfat Greek Yogurt
3 Large Eggs
3 Large Egg Whites
2½ tsp Stevia Extract
1 tbs Organic Corn Starch
pinch Key Lime Zest
¾ cup Key Lime Juice
All images and text © .
.
Here is the recipe's nutrition label:
Can you believe it??  Just 210 calories for a slice of this toooootally addicting deliciousness?!?  Oh yes.  Plus, each slice is packed with 12g of protein, whole grains, and no added sugar.  BOOM.
I wish I could have a slice of this right now, but my taste-testers demolished the cheesecake in a single day…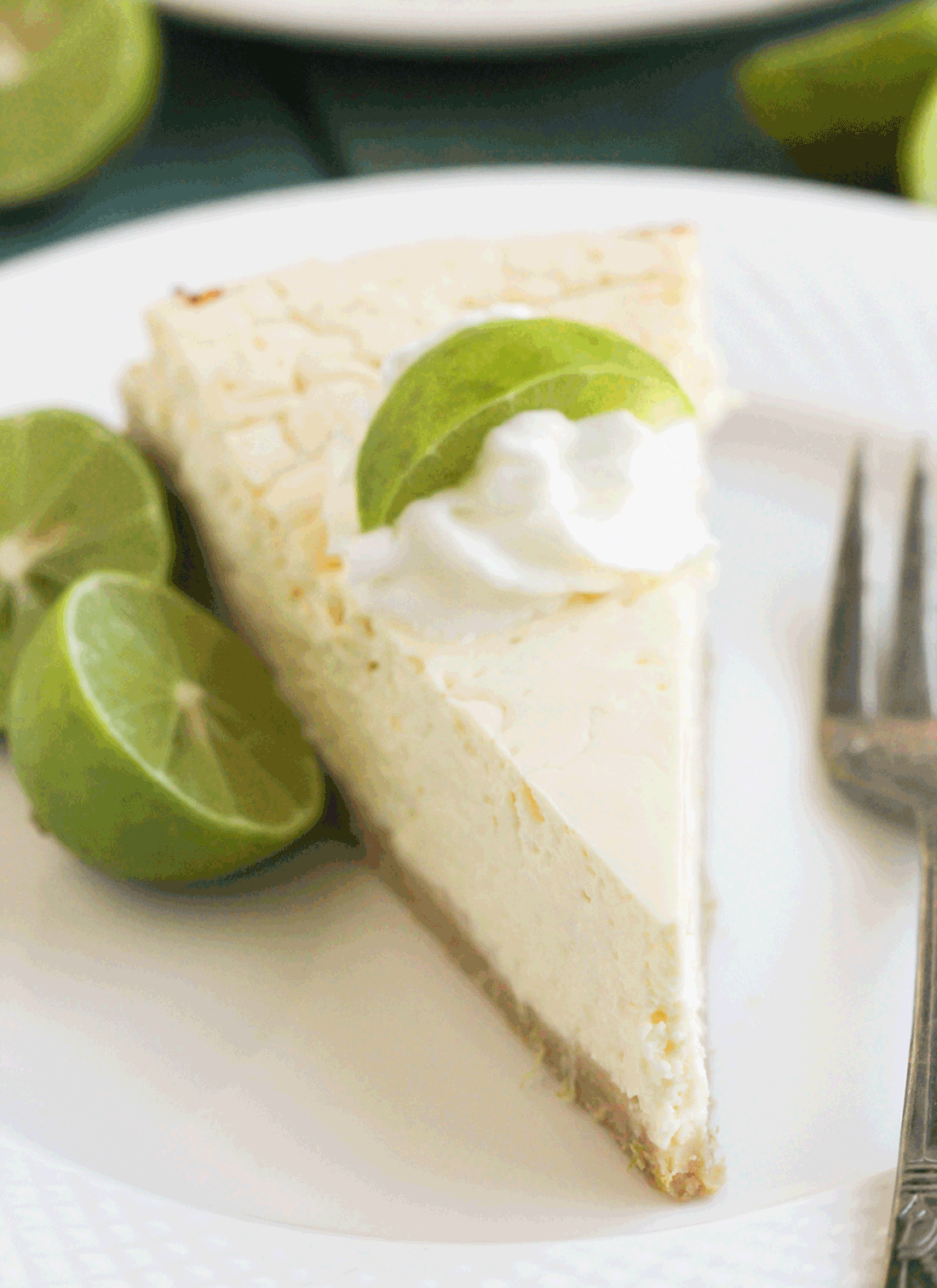 Everyone who tried this cheesecake thought it was unhealthy and high calorie, but it's the total opposite.  This Healthy Key Lime Cheesecake is made with Greek yogurt and reduced fat cream cheese, which my taste-testers loved and appreciated.  Some even squeezed some fresh lime juice on top and they raved about it!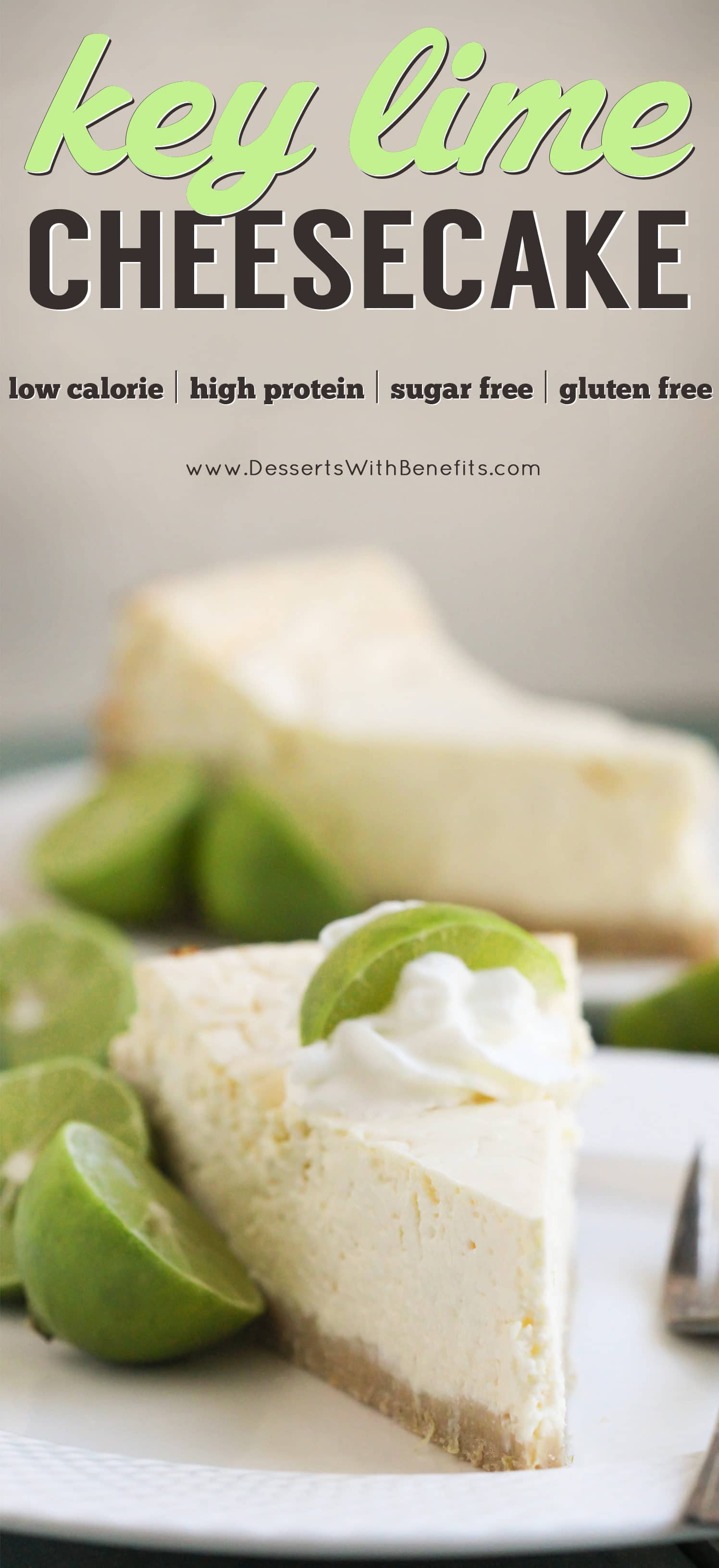 Enjoy!
.
With love and good eats,
.
– Jess
.