The ULTIMATE Foodie Gift Guide — 20 Awesome Gift Ideas for the Healthy Baker In Your Life!
We all have that foodie in our lives — the kind who is always talking about their kitchen happenings, the latest restaurant they went to, and if they're awesome, they're sending some treats your way too.  When the holidays or their birthday roll around, what on earth do you get them??  That's why I made this foodie gift guide for you!  Here are 20 gift ideas that will make the food-lover in your life swoon.  And if that foodie happens to be you, then I believe it's time to treat yo'self!  😉
As a full-time food blogger and dessert-lover, I'm probably in the kitchen more than most people.  Because of that, I know what products, appliances, and bakeware are the most convenient, time-saving, easy-to-use, and cost-effective.  Everything in this list is something that I use on a regular (if not DAILY) basis!
.
.
.
1.  Coffee Maker or French Press
Duh.  Just, duh.  A coffee maker is THE quintessential appliance in my kitchen.  I use this thing more than my oven, and that's saying something!  A french press is on my personal wishlist (hint hint to a friend or family member who may be reading this)  😉
Looking for some healthy coffee recipes?  I've got plenty:
.
2.  Ice Cream Maker
If you or someone you know is as obsessed with ice cream as I am (aka, the phrase, "running dangerously low on ice cream" means there are only 3 pints in the freezer…  and the stock shortage is causing major anxiety), an ice cream machine is a MUST-HAVE.
I currently use the KitchenAid ice cream maker attachment, but if you or your friend doesn't have a KitchenAid stand mixer, I would recommend Cuisinart.  I used to have a Cuisinart but it died after about a year (of heavy use, I'll admit).  I've had my KitchenAid attachment for 3 years and it's still going strong!
Left:  KitchenAid ice cream maker attachment;  Right:  Cuisinart ice cream maker
While I've got you here, may I tempt you with some healthy ice cream recipes?  They're what dreams are made of!
–Strawberries and Cream Ice Cream
–Red Velvet Cheesecake Ice Cream
.
3.  Stand Mixer
While expensive, a stand mixer is THE fundamental baker's tool.  It really is a necessity if you're in the kitchen as much as I am.  Or even half as much as I am, since I'm pretty much baking something off at least every other day.  Stand mixers can do things that a hand mixer or your arm and whisk simply cannot do.  It's like a kitchen assistant.  But better, because they don't show up late, request sick days, or give you attitude  😉
Here are some healthy recipes you can make in a stand mixer:
–Chocolate Fudge DIY Protein Bars
.
4.  Food Processor
Turn those dreams of chewy energy balls, sweet nice cream, and creamy nut butters into a reality with a food processor!  Not only can this food processor puree and grind and blend, but it can slice and dice with the included disc attachment.

Healthy recipes I've made in a food processor:
–Chocolate Chip Cookie Dough Fudge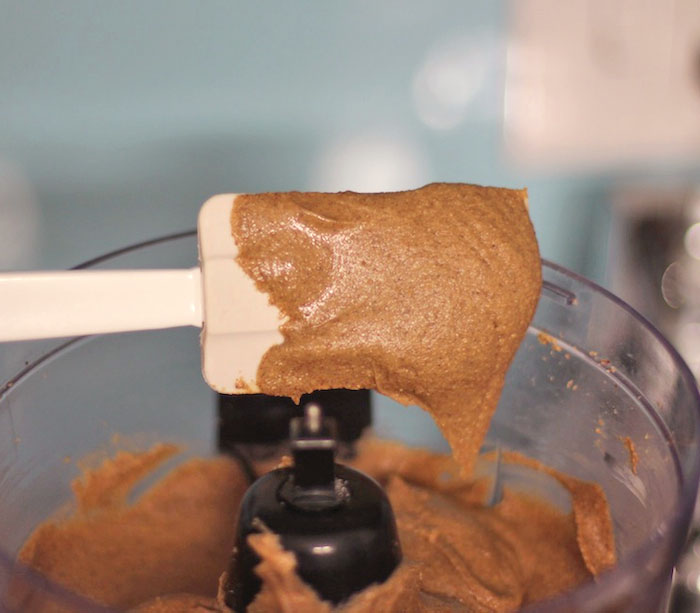 .
5.  Vitamix
How do perfectly creamy nut butters, green smoothies without the chunks, and milkshakes sound?  Freakin' AWESOME?  Yeah, I thought so.  All of that and more can be done in the Vitamix!  Oh, and did I mention it has different blending settings, including smoothie, soup, and even a SELF-CLEAN?  Hell to the yes.
Here are some healthy dessert recipes I made in my Vitamix:
–Vegan Chocolate Mousse Frosting
.
6.  NutriBullet
Every time I use my NutriBullet I am honestly shocked at how powerful and effective this small blender is.  I got my NutriBullet after owning a Vitamix for 2 years and I'd say they're almost equivalent in speed in power.  The only difference to me is that my Vitamix can blend a larger quantity.
I used my NutriBullet to make these healthy dessert recipes:
.
7.  Kitchen Scale
If you've ever baked and followed a dessert recipe seemingly "to a T" yet it still didn't turn out…  did you measure your ingredients using a kitchen scale?  If not, that's most likely why.
Everyone measures ingredients differently (the most often mis-measured ingredients include coconut flour, oat flour, brown rice protein powder, peanut butter, and honey).  A kitchen scale really isn't an option, it's a necessity!  I use it to make almost every single recipe on this blog.
.
8.  SodaStream
Know someone trying to cut back on soda?  Or have you eliminated soda from your diet and, if we're bein' honest, you kinda miss it?  Yeah, I did too.  Then I got a SodaStream and it CHANGED. MY. LIFE.  When I was younger, I used to drink orange soda on a daily basis.  I switched over to Zevia for a while (love that stuff!), but my Zevia and seltzer habit was getting a little expensive.  My SodaStream has saved me hundreds of dollars!
.
9.  Waffle Maker
I guess a waffle maker isn't technically an "essential kitchen appliance" because not everyone "needs" waffles…  hah, who am I kidding.  OF COURSE A WAFFLE MAKER IS A NECESSITY!
Healthy waffle recipes:
.
10.  10-Piece Bakeware Set
How else will you make those cakes, muffins, cookies, and brownies??  This dishwasher-safe, nonstick 10-piece set comes with all the fundamentals required for baking:  a large cookie sheet, 12×17″ baking sheet, two 9″ round cake pans, 9×13″ brownie pan, 9×13″ cake pan, a lid for the 9×13″ pans, a cooling rack, medium loaf pan, and a 12 cup muffin tin.
.
11.  Silicone Baking Mats
Nothing, and I repeat, nothing, sticks to these bad boys!  No need for insane amounts of oil or cooking spray, and definitely no need for all that tin foil.
Another good option is parchment paper.  I always buy unbleached parchment paper.
12.  Commercial Kitchen-Grade Spatulas
These are the spatulas that I used working in a bakery for nearly 1½ years.  I've run through so many spatulas in my day (aka I've broken around a dozen from mixing thick doughs, batters, and nut butters), and these are the sturdiest.  I liked them so much that I bought 5 and use them on the daily.  While gifting spatulas isn't the sexiest, it's a present that says, "I've got your future in mind boo."  It's like an LED lightbulb — they stand the test of time!
13.  Double Boiler
Double boilers are incredibly versatile — melt chocolate, make chocolate, cook pudding and lemon curd, make caramels, and more!
Healthy dessert recipes made using a double boiler:
.
14.  Piping Tips
How do you take cakes and cupcakes and cookies to the NEXT LEVEL?  With piping tips!  Whether you're a newbie or a pro at cake decorating, piping tips are always fun to use.
For more intricate, professional-grade piping tips, consider a set of Russian Piping Tips.  You can make flowers, succulents, leaves, and more!
.
15.  Healthy Dessert Cookbooks
What happens when you've been blogging for 6+ years and your readers hound you to write a cookbook?  YOU WRITE ONE.  And if you're a go-getter like me, you write two  😉
I've published two healthy dessert cookbooks over the last few years — the DIY Protein Bars Cookbook and the Naughty or Nice Cookbook.
DIY Protein Bars is a collection of 48 ahhhmazing protein bar recipes.  This cookbook is about protein bars and protein bars alone.
Naughty or Nice is a collection of 70 delicious, good-for-you recipes — from cookies to cakes to ice creams to frostings and more.  It's all so delicious, every dessert will make you ask, "Is this naughty or is this nice?!"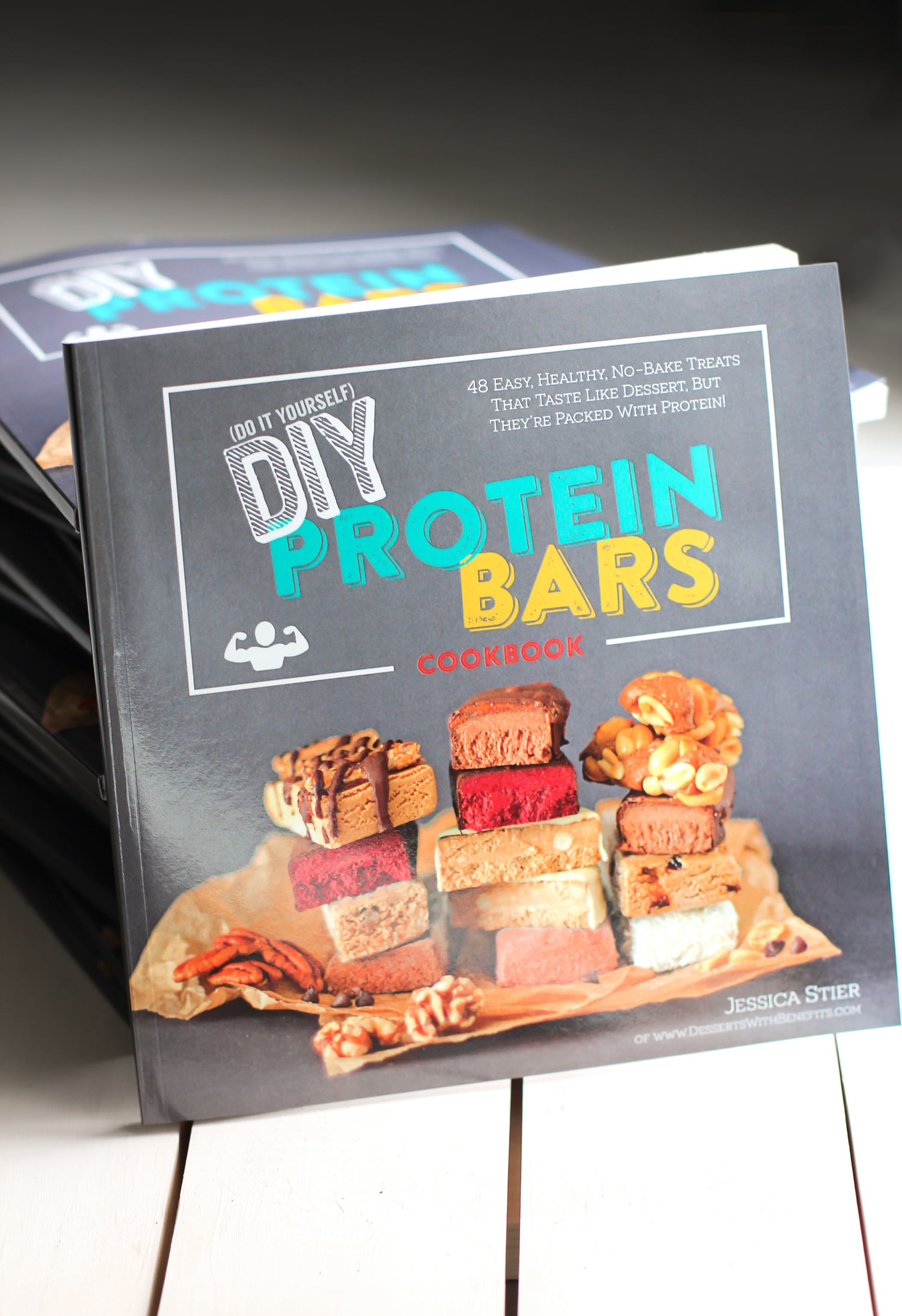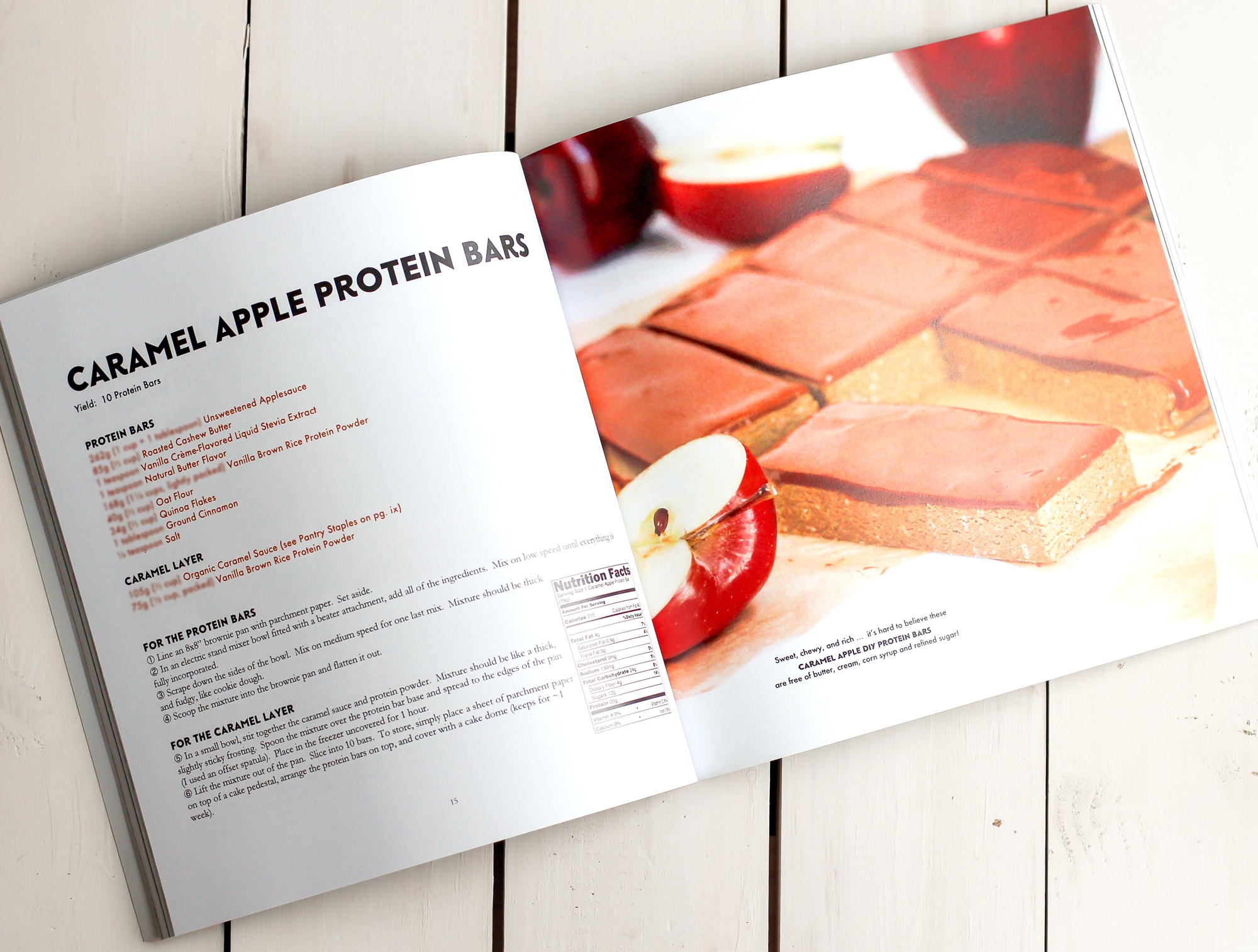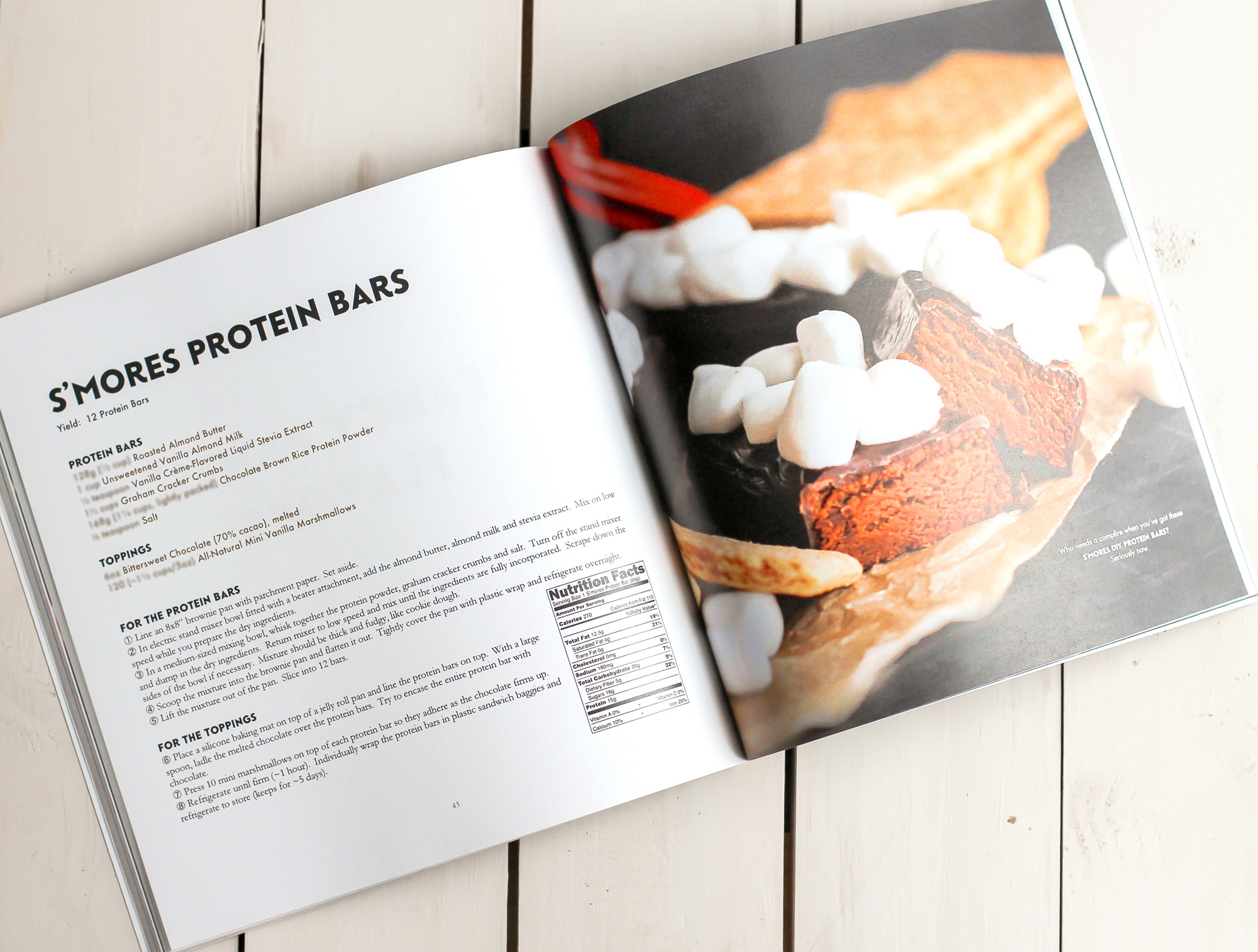 .
16.  Stevia Extract
If you or someone you know is cutting out sugar, make friends with stevia!  Stevia is an all-natural, calorie-free, sugar-free sweetener (derived from the Stevia rebaudiana herb) that does not affect blood glucose levels.  It's 300x sweeter than sugar, so it's really easy to use too much, causing the dish you're making to taste bitter.  I always use organic, alcohol-free stevia.
I use the following flavors: Plain, Vanilla Crème-Flavored, English Toffee-Flavored, Coconut-Flavored.
.
17.  Chocolate
You don't even want to know how much chocolate I have in my pantry…  just kidding, I'm pretty sure you do.  Just to put things in perspective, the entire bottom shelf of my 6′ pantry is solely chocolate — from cocoa powders to chocolate chips to chocolate bars to cacao butter.  Still, I will always welcome more chocolate for my birthday or the holidays.  My pantry might be overflowing with sweet, chocolatey goodness, yet when my friend got me caramel-filled chocolate for my birthday, I melted inside.  So if you care about someone and want to make them melt with love, get 'em some chocolate.
And if no-sugar-added chocolate is your jam, Lily's is my absolute favorite:
.
18.  Natural Rainbow Sprinkles
What's the point of making a healthy dessert if it's topped off with sugary, artificially-colored sprinkles? Complete the set of a Healthy Vanilla Cupcake + Chocolate Frosting with all-natural rainbow sprinkles!
If you're really feeling like you gotta impress, make these HOMEMADE Rainbow Sprinkles (bonus, they're all natural and sugar free)!
.
19.  Matcha Green Tea
Do you know a matcha addict?  Yeah, me too.  A tin of organic, high-quality, ceremonial-grade matcha is definitely the go-to gift for the green tea lover you know!
Looking for healthy matcha recipes?  Oh, I've got TONS:
–Matcha Fudge DIY Protein Bars
.
20.  Amazon Prime Membership or Thrive Market Membership
If you're all about saving money on quality ingredients, products, appliances, and bakeware, an Amazon Prime membership or Thrive Market membership is the best gift you can give.  I've personally been an Amazon Prime member since 2013 and a Thrive Market member since early 2015.
What I appreciate about Thrive Market is (well, along with their seriously discounted prices on organic, wholesome products) that when you join — at only $5/month — you also sponsor a free membership for a low-income family.  This truly is a gift that gives back.


.
.
.
---
.
.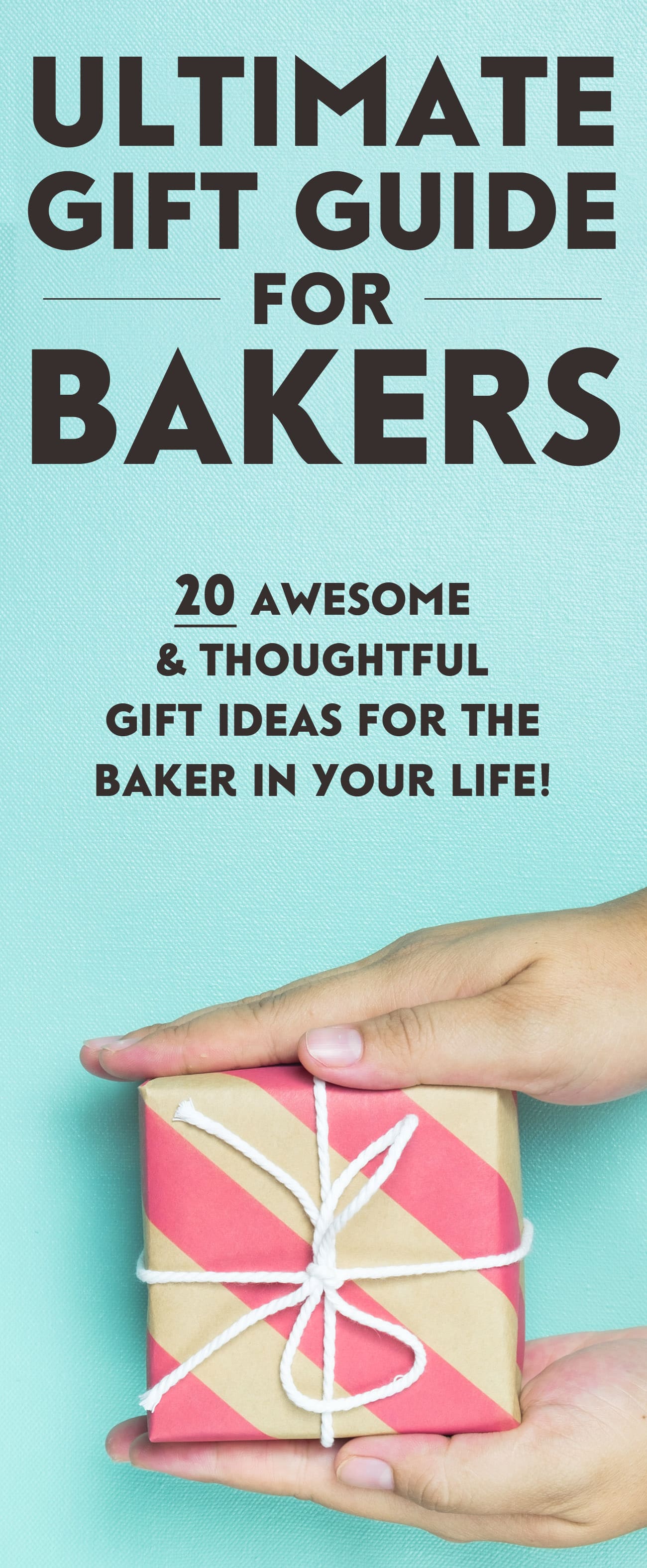 I hope you enjoyed this little foodie gift guide!  But most importantly, I hope it sparked some gift ideas for the foodie and healthy baker in your life.  From essential kitchen appliances to essential bakeware and pantry ingredients to miscellaneous goodies  🙂
If you're still in search for the perfect gift, check out this much more in-depth list I curated!
.
With love and good eats,
.
– Jess
.